Morristown High School
"An annual without JOKES
Is like a field full of oats
(it ain't got no corn)."
Though references to WWII events do appear in the 1944 Itakha (Cherokee for 'Voice') yearbook from Morristown High School in Morristown, TN., in general, the mood throughout is upbeat and filled with humorous captions and even pages of student-submitted jokes. Despite the fact that many of the gags appear to be in-jokes that are barely understandable (let alone funny) without the proper context, this yearbook shows students aware of the conflict raging all over the world, but, in many ways, getting on with their teenage lives. Do you think this lack of overtly patriotic or more war-focused material makes the students at Morristown High seem unconcerned with the course of the WWII or do you think it reflects the fact that they were young people with their own school and social lives to lead?
Morristown High School
Location: Morristown, TN
Year: 1944
Name of Yearbook: The Itakha
School Address: 1 Hurricane Lane
Morristown, TN 37813
School Status: Open; now Morristown-Hamblen High School East
Things to look for:
Students and alumni currently serving
Who's Who
Student Jokes
Activities/student life
Sports/clubs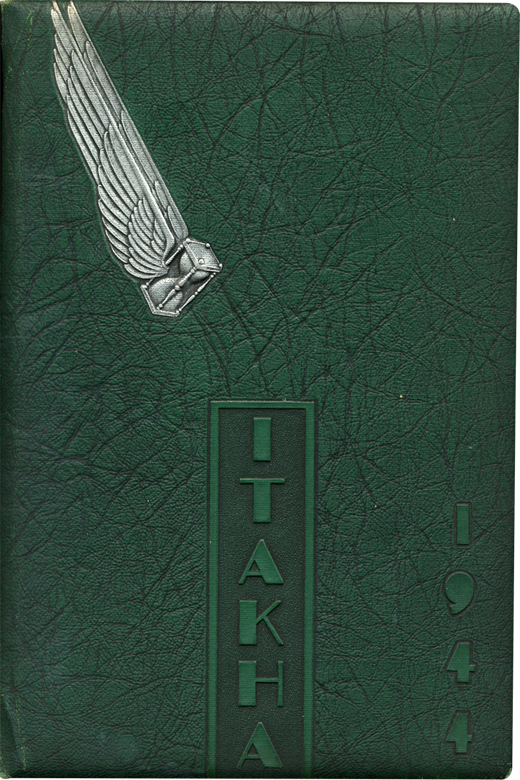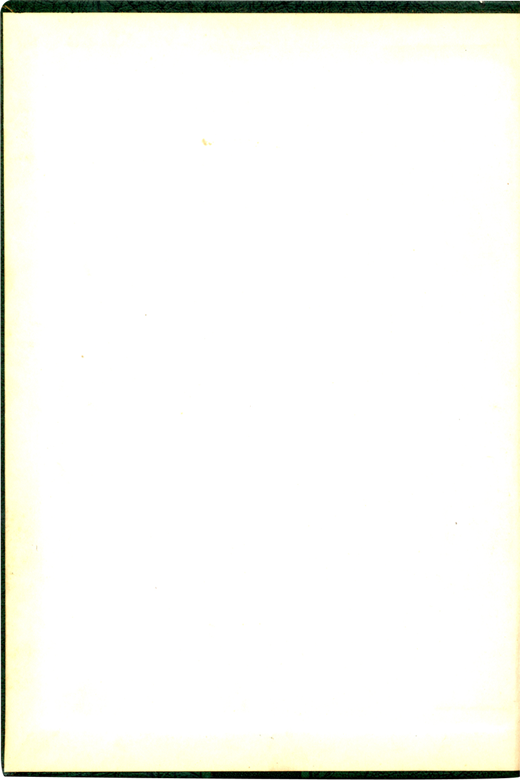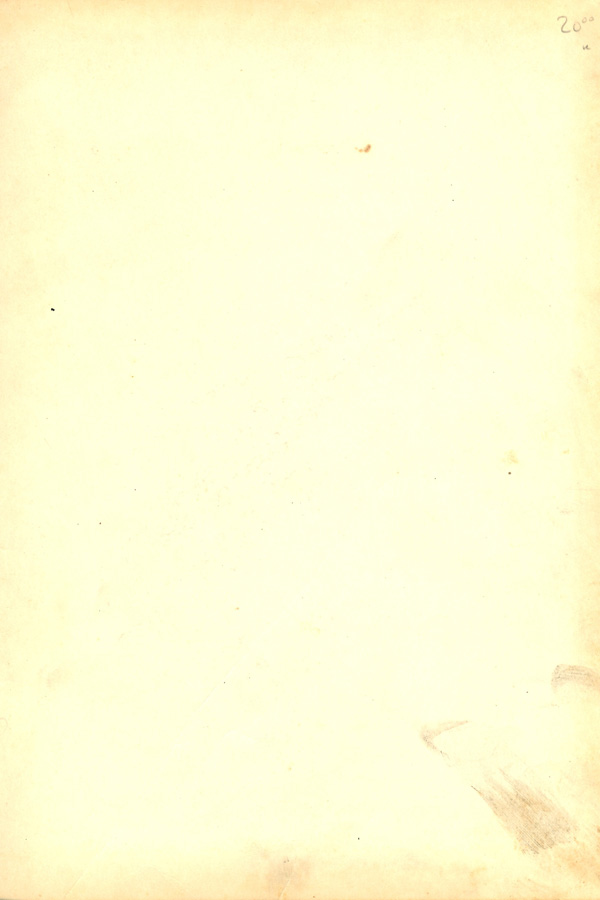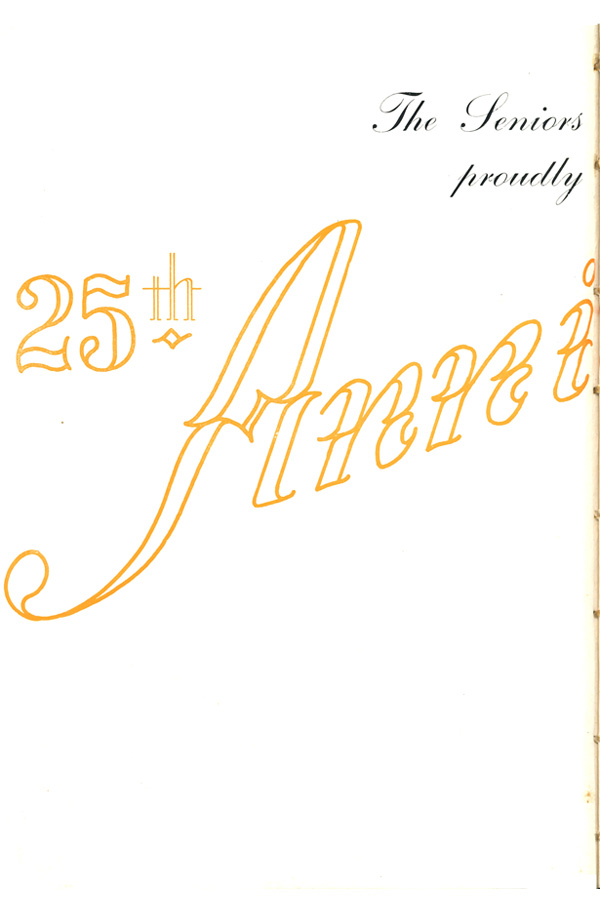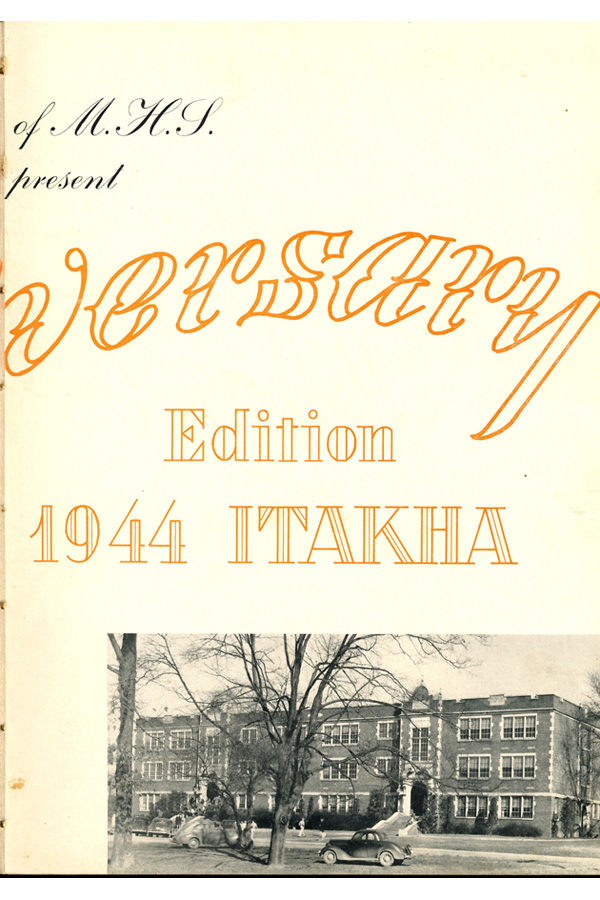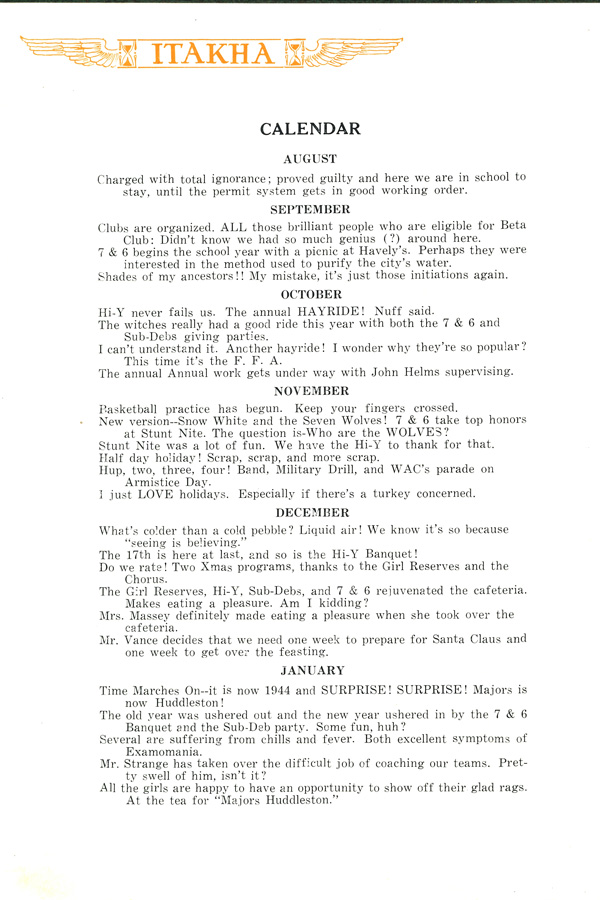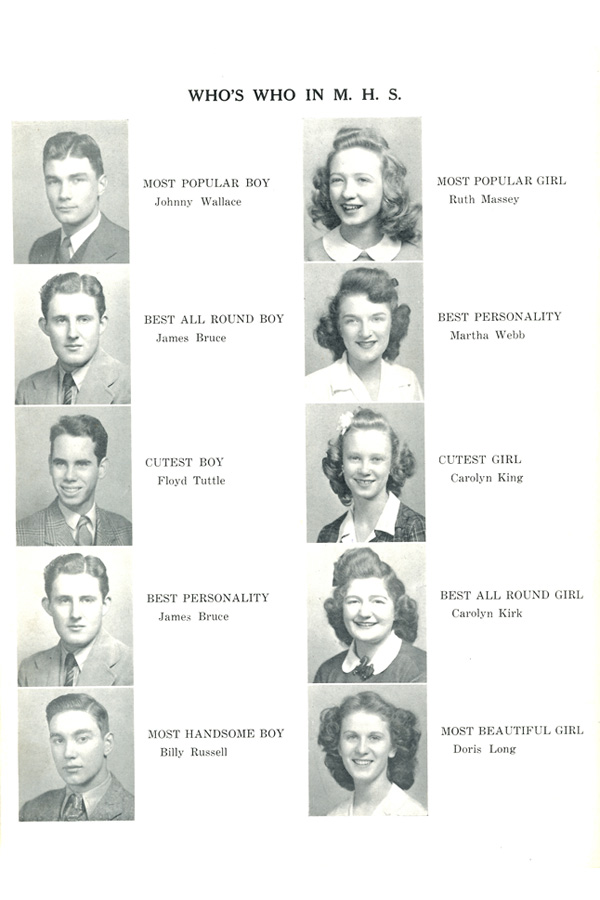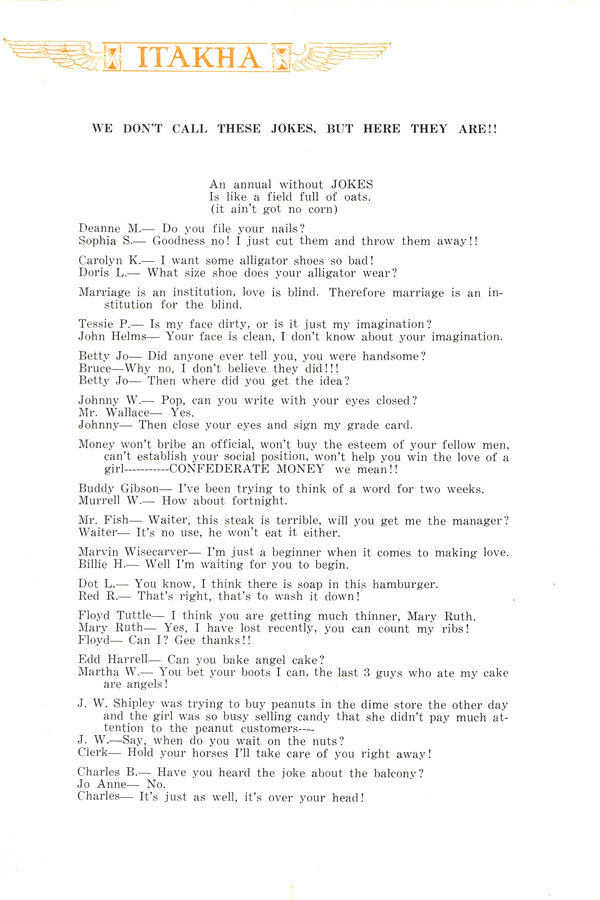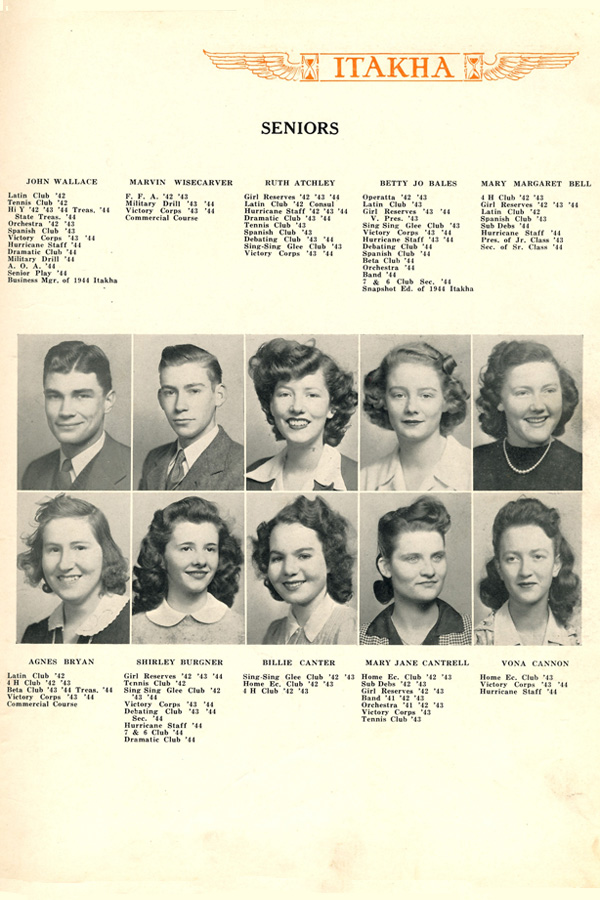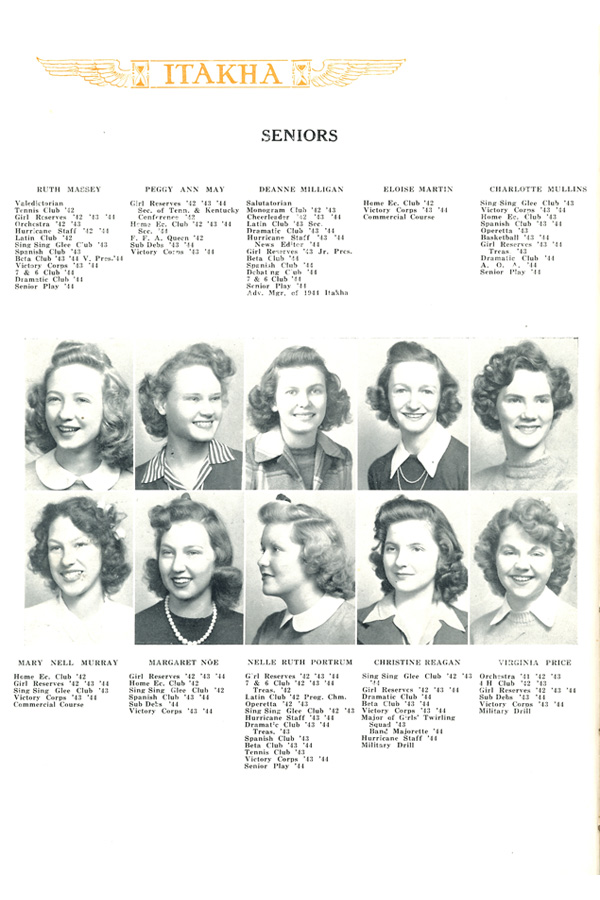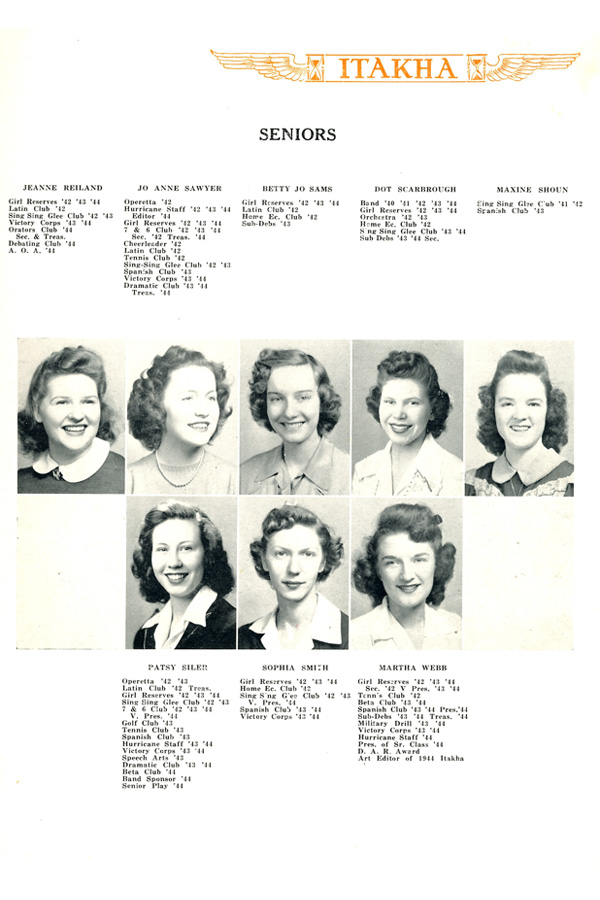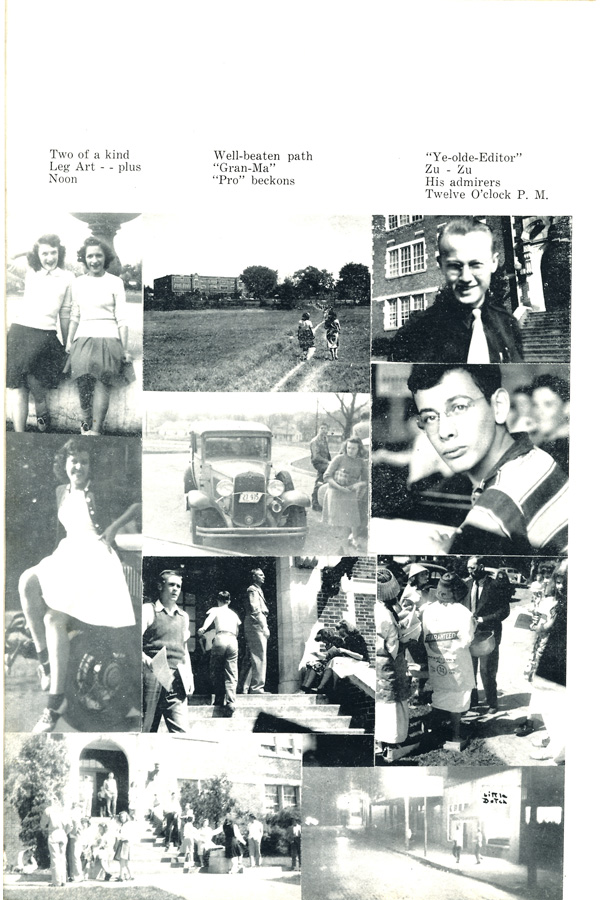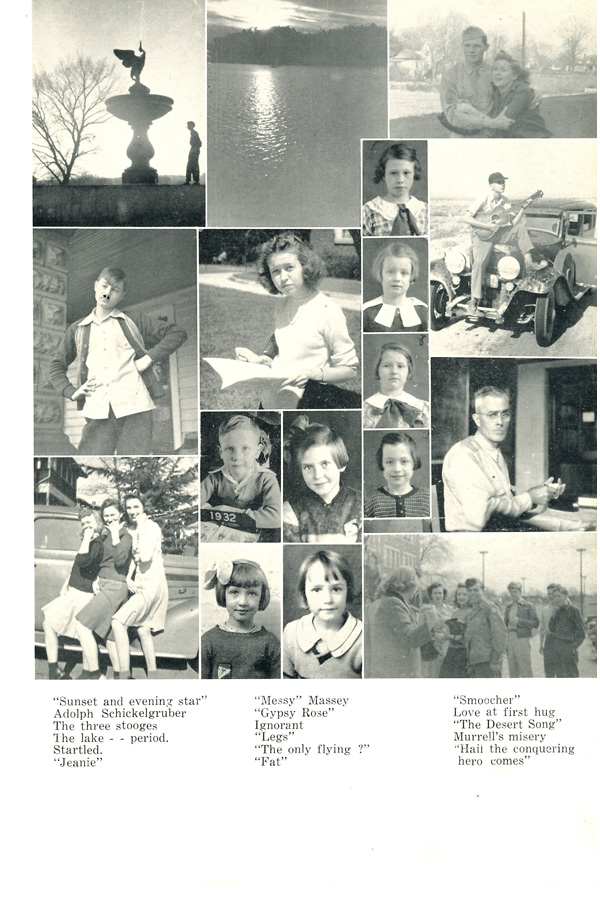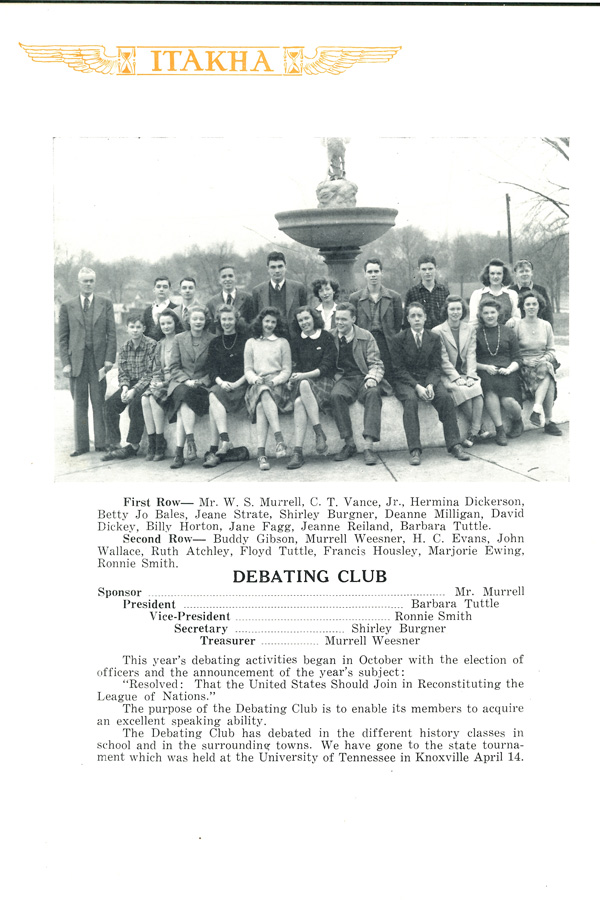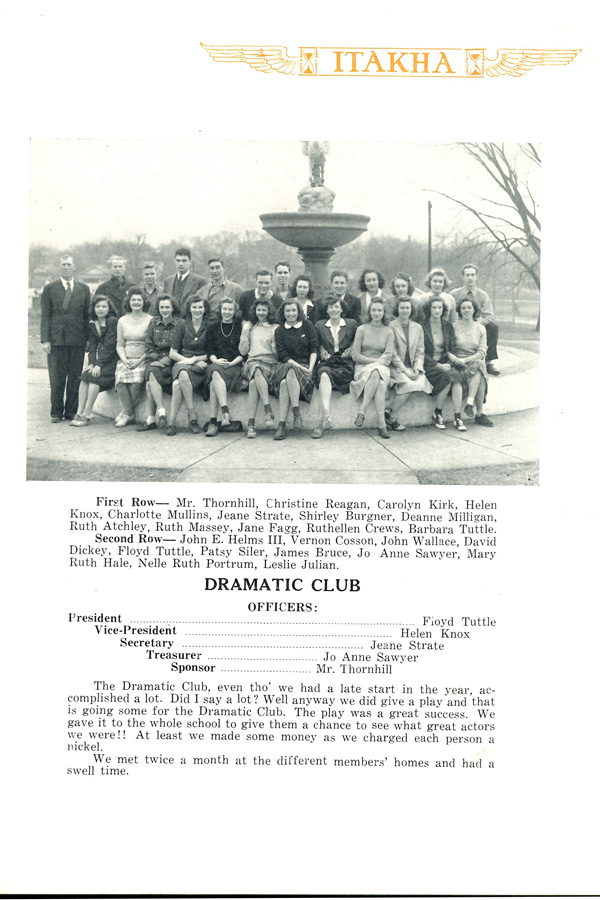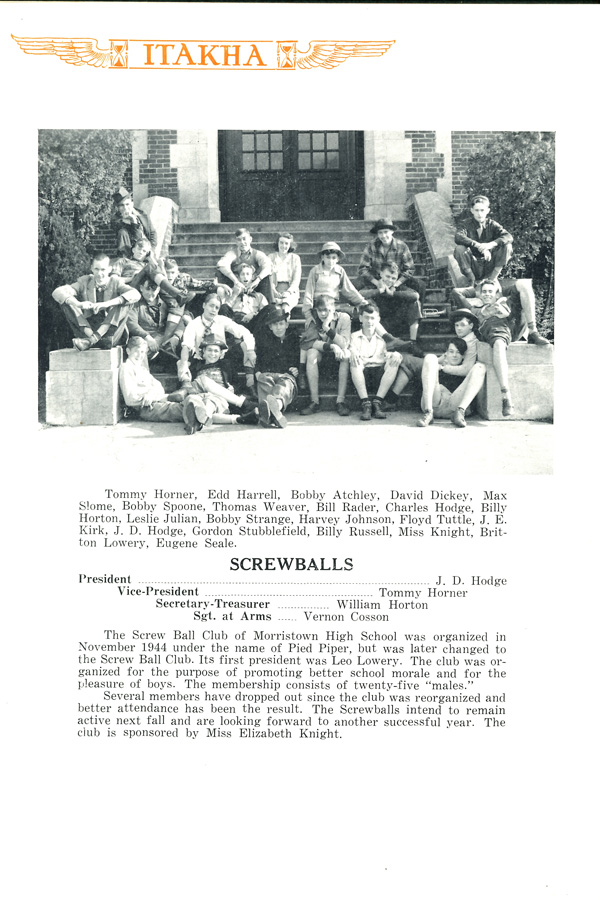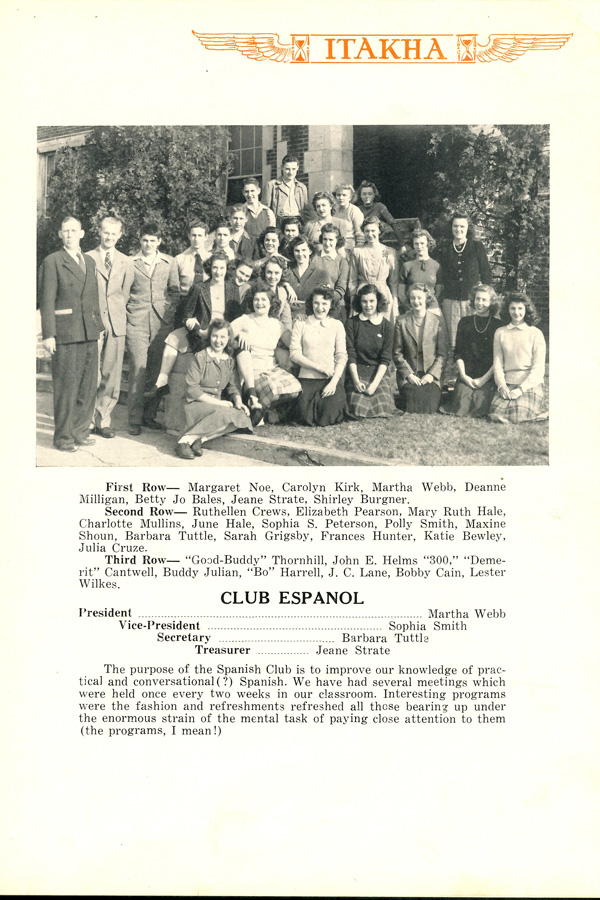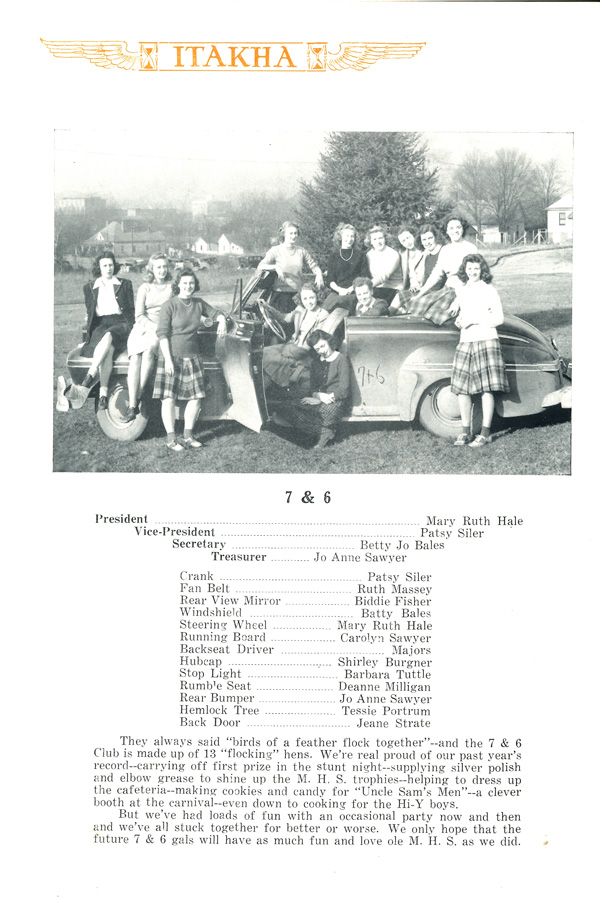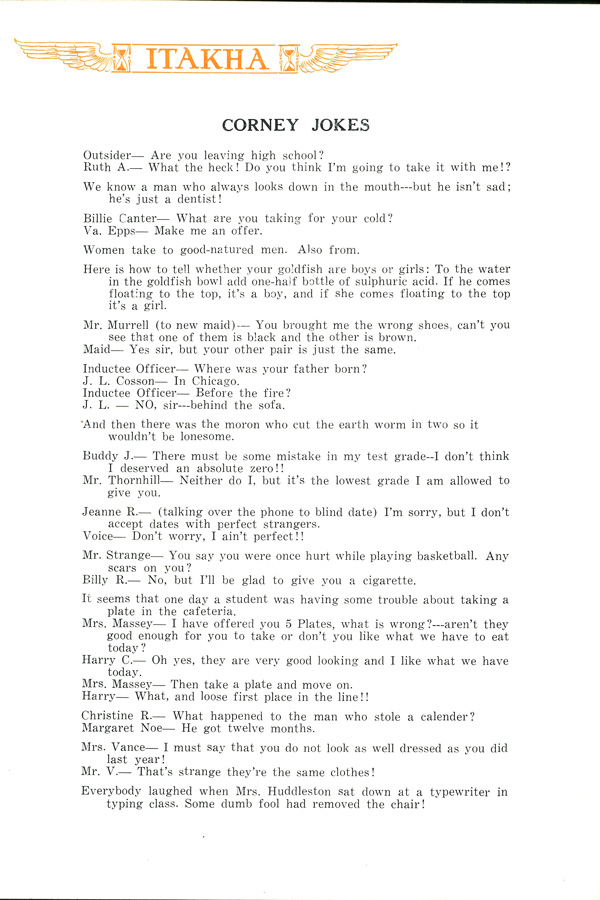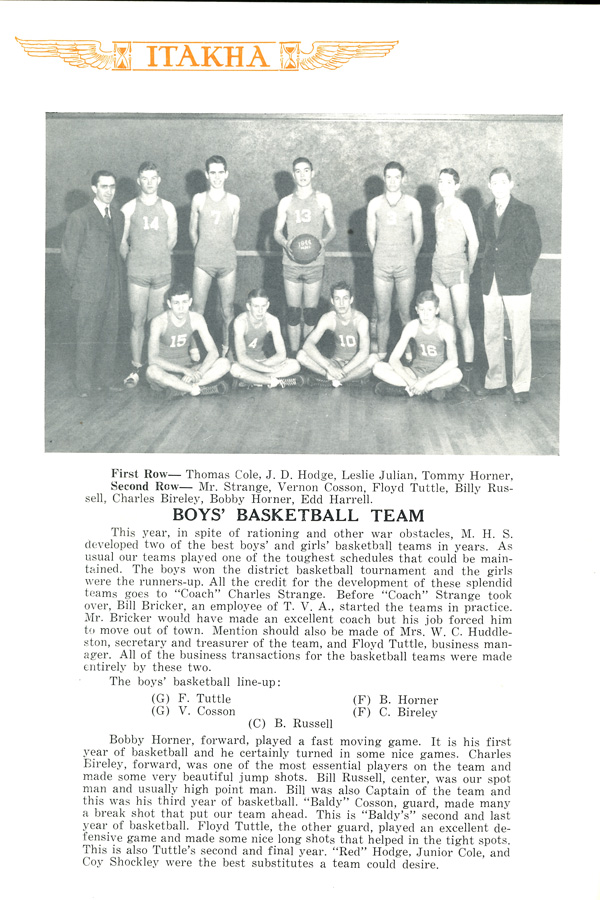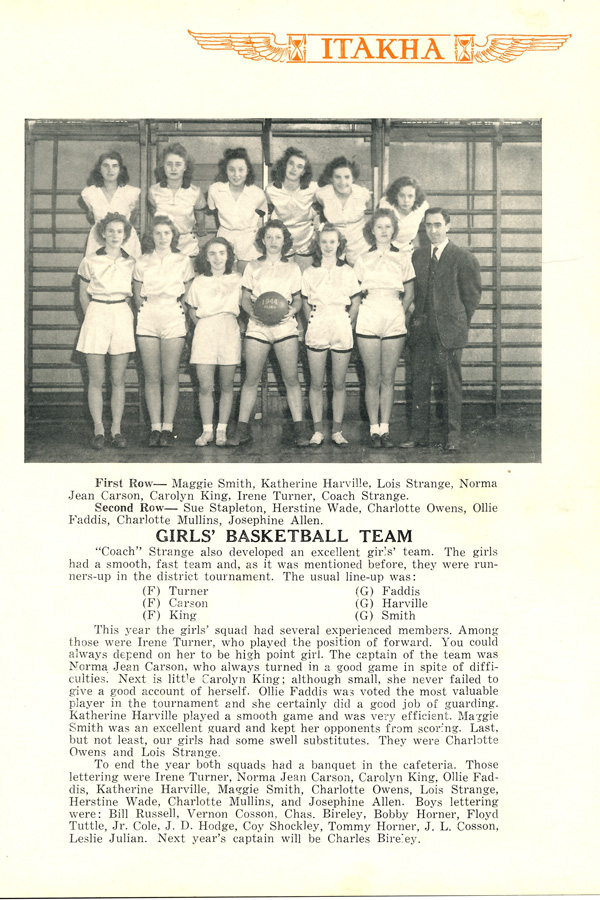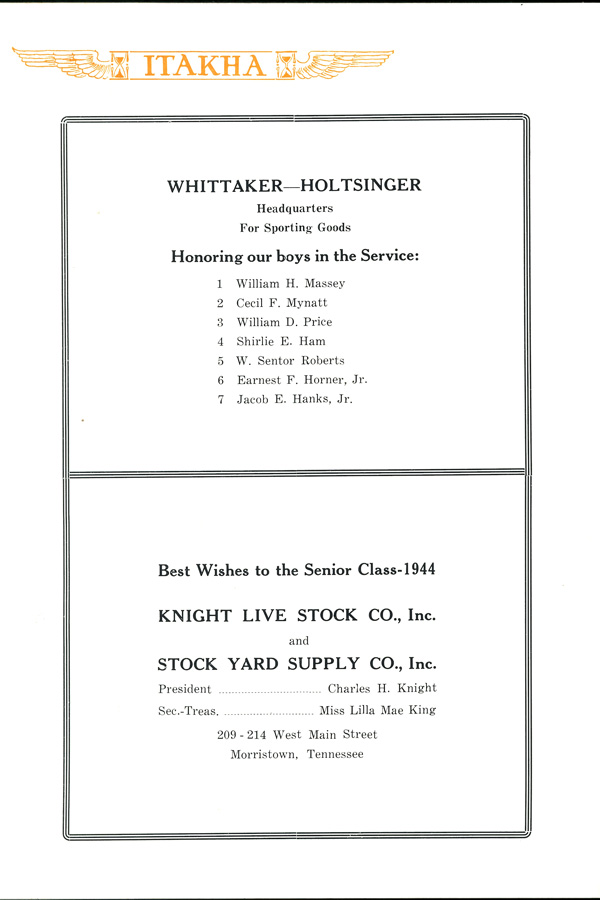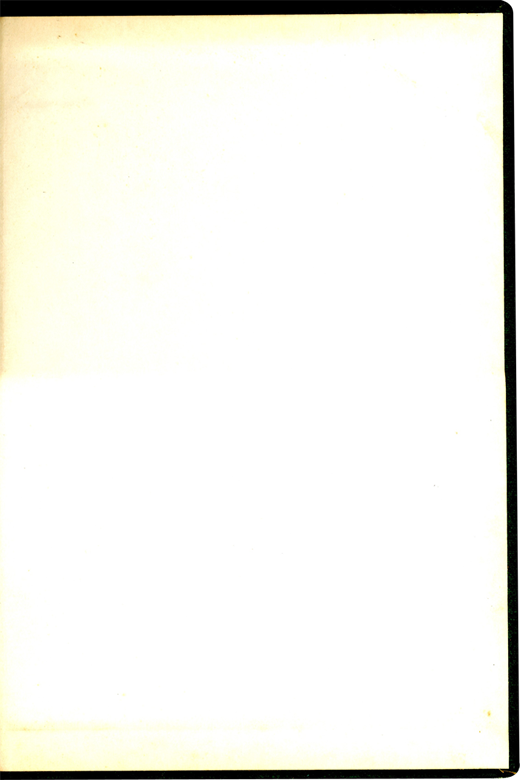 Check out yearbooks from other states
S