Union High School
"Into the ranks our boys have gone
To fight for what is right;
When the war is o'er and they come back
The world will shine with freedom's light."
With poems such as this one and page titles such as 'Mathematics and Today's War,' 'Foundation Builders' and Citizen Makers,' it is clear that the 1943 senior class of Grand Rapids, MI's Union High School graduated with a war-time education. With illustrations of airplanes and propaganda posters in the background of many pages, as well as patriotic and inspirational quotes separating the different sections of the 1943 Aurora yearbook, there is a tone of shared obligation and duty, but also of optimism that WWII will remake the world into a better and more democratic global society. What other signs or clues can you detect that the students at Union High School felt that WWII was being won for the common good of all people?
Union High School
Location: Grand Rapids, MI
Year: 1943
Name of Yearbook: Aurora
School Address: 600 Broadway Avenue NW
Grand Rapids, MI 49504
School Status: Closed; now condominiums
Things to look for:
Students who have passed away in service
Students and alumni currently serving
School war effort
War bond drives
Victory Corps
Activities/student life
Sports/clubs
Signatures
View Full Glossary
Major WWII Vocabulary:
Propaganda Posters
Victory Corps
War Bonds
Home Front
Honor Roll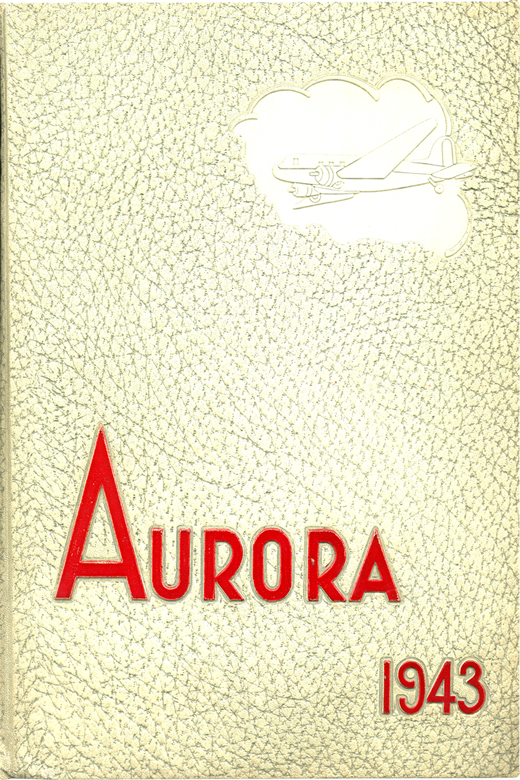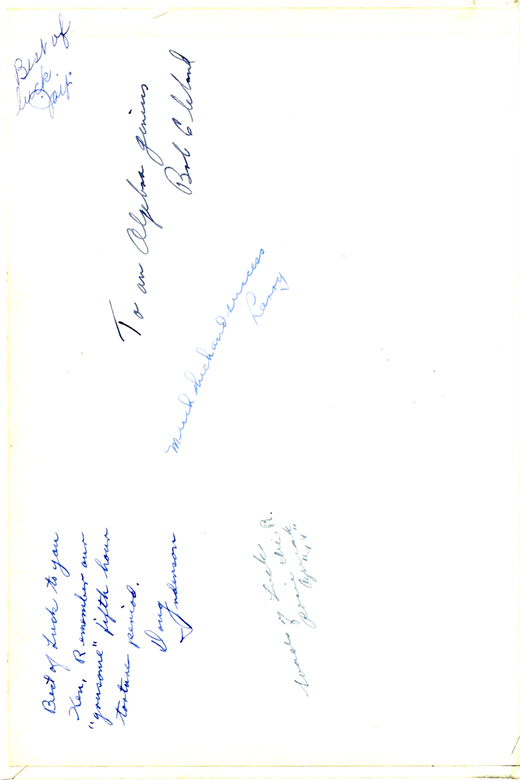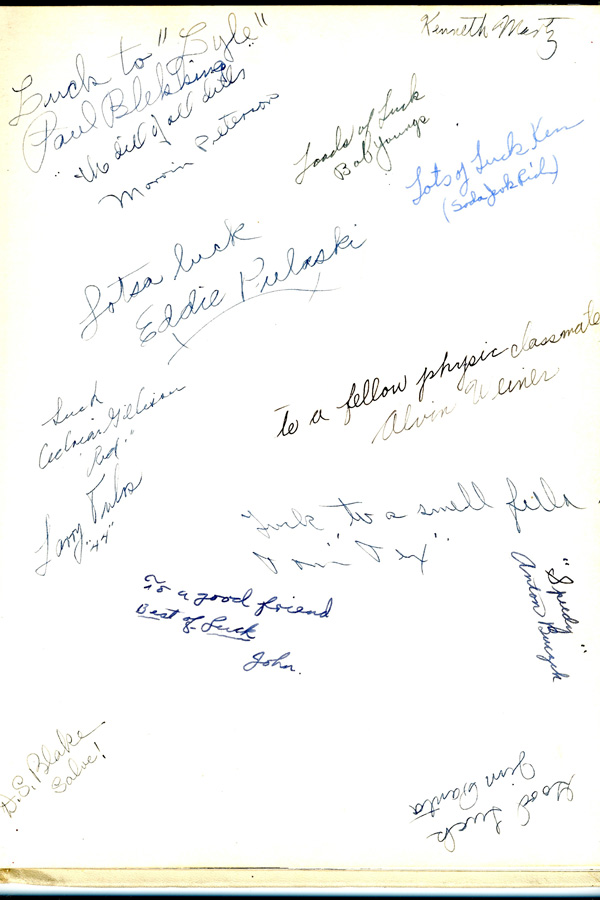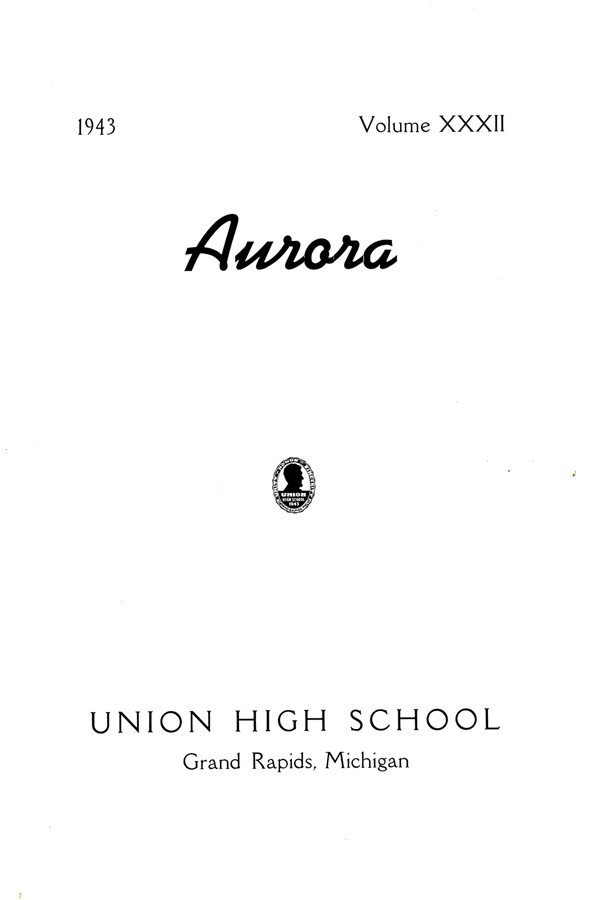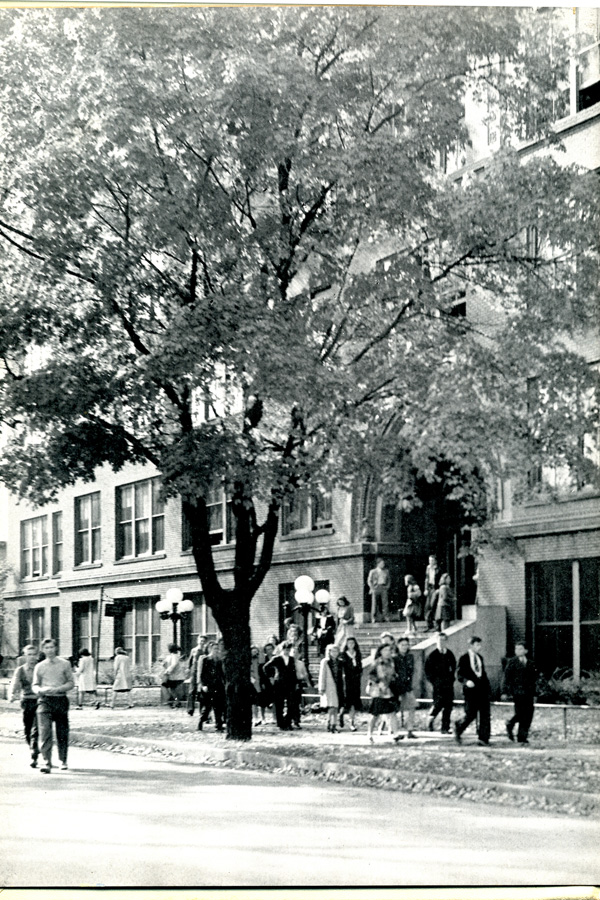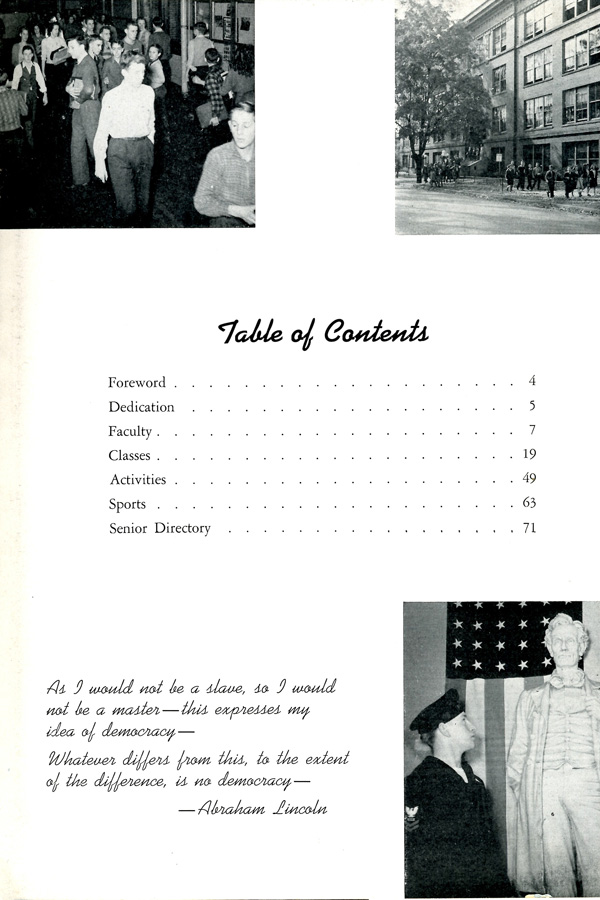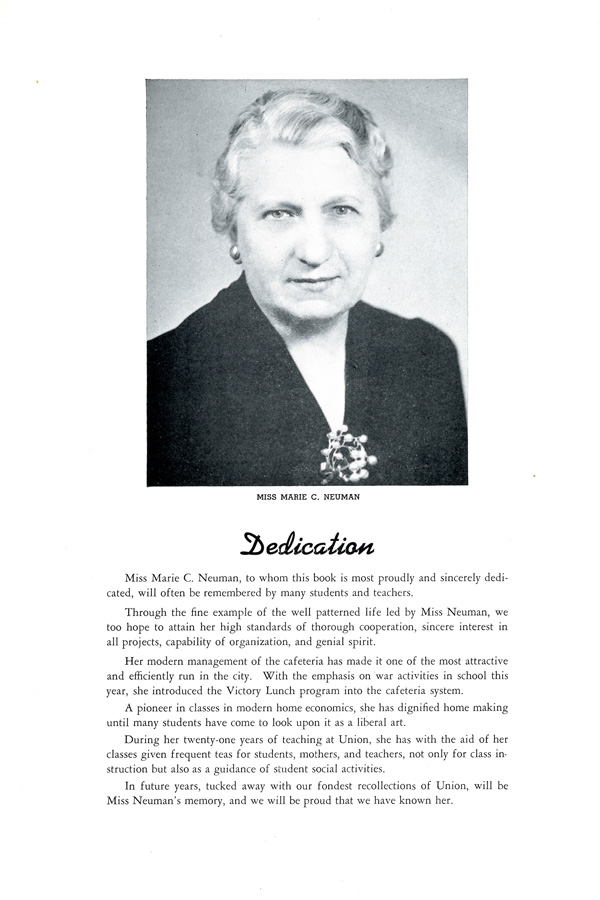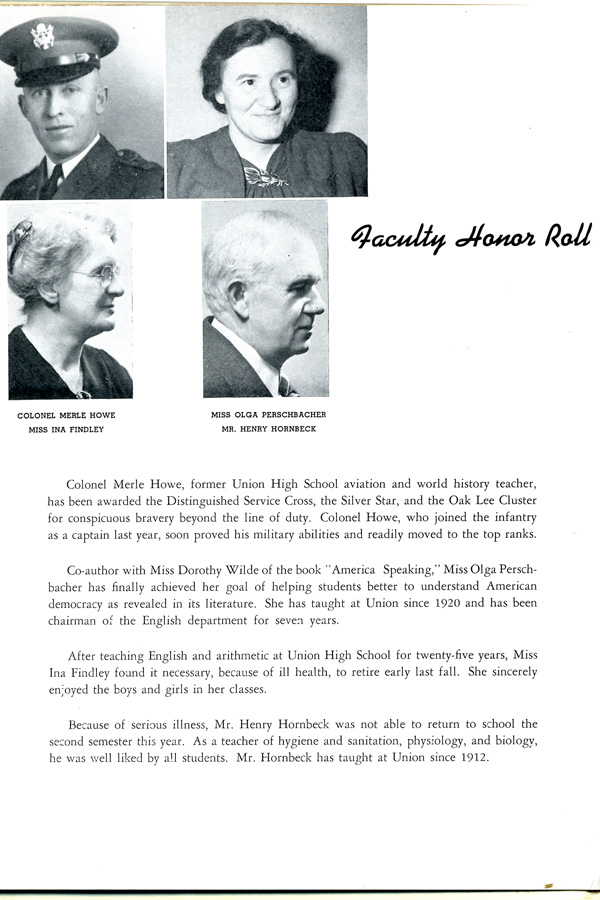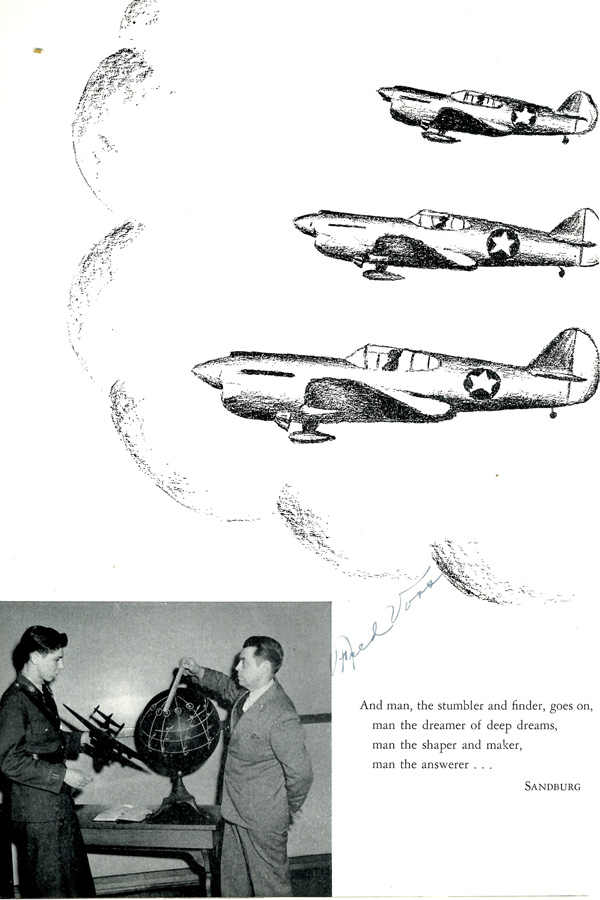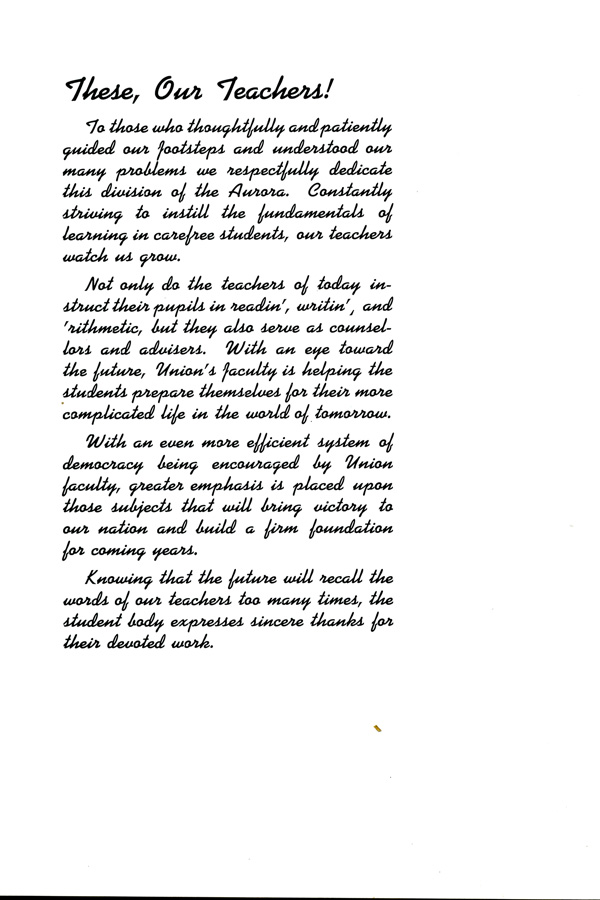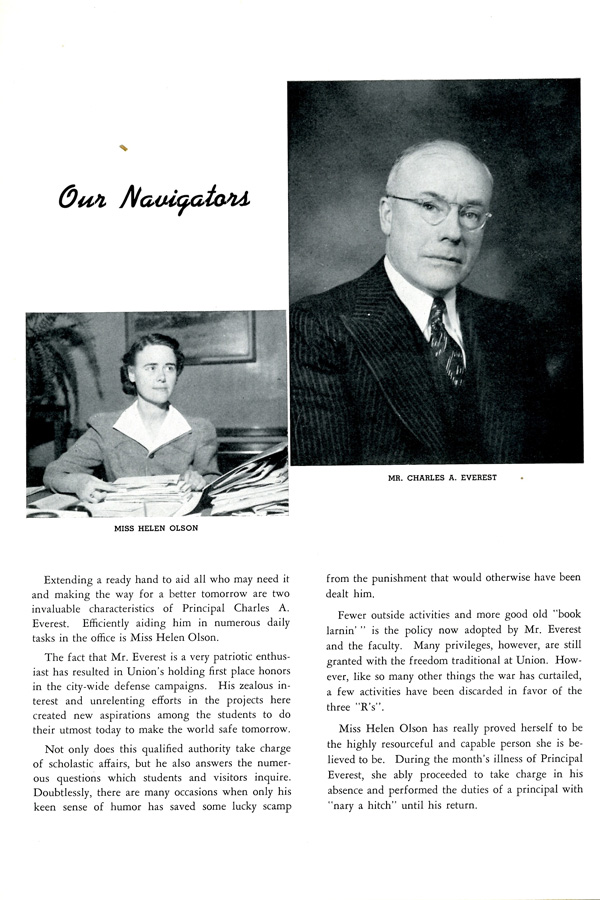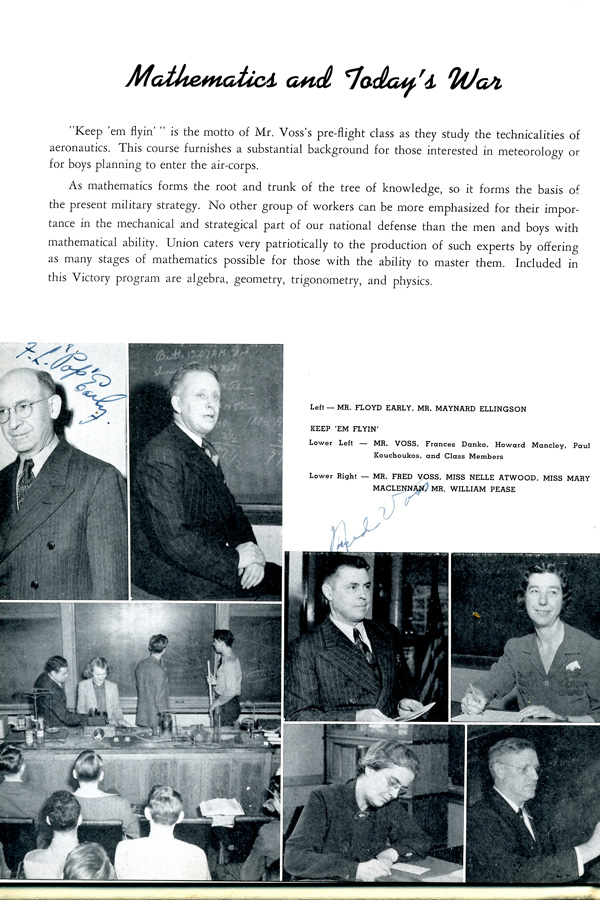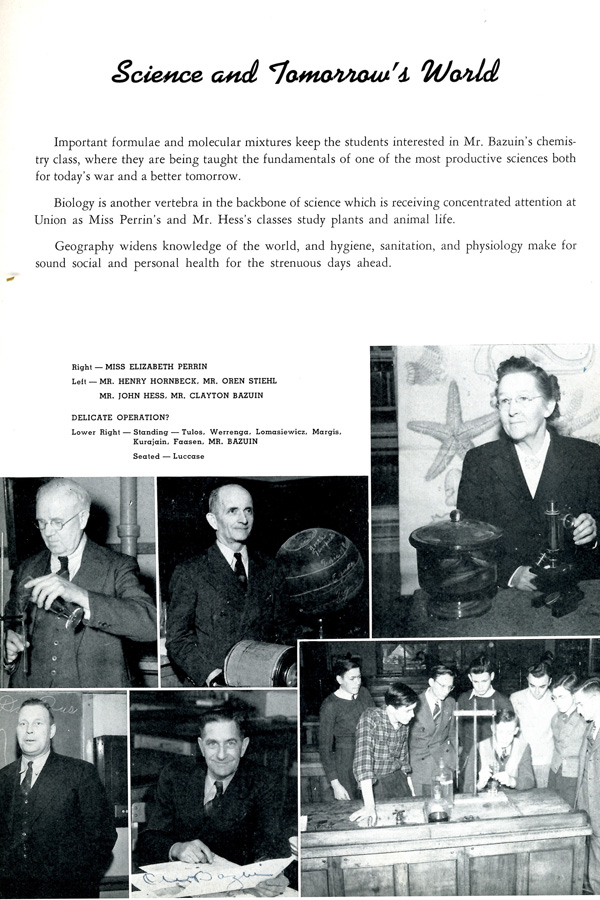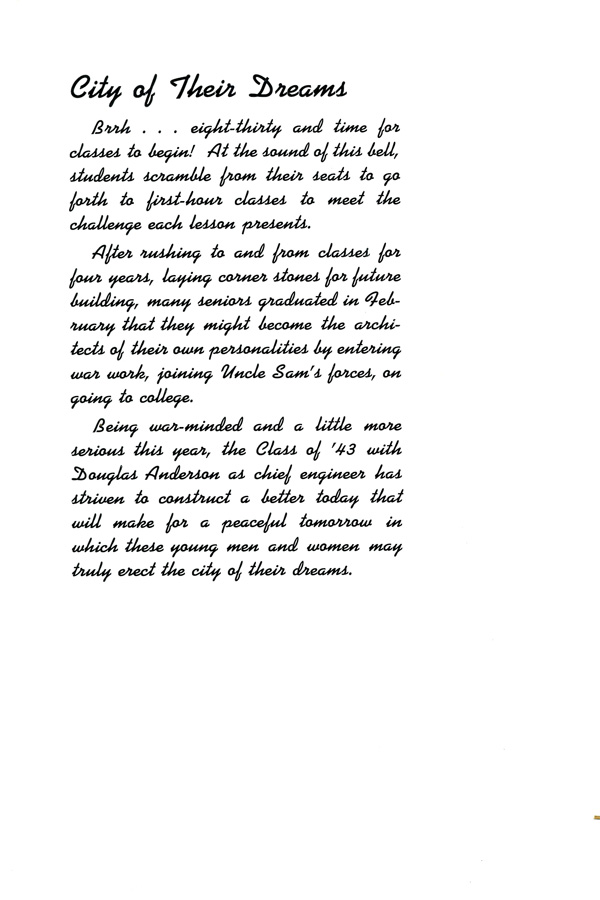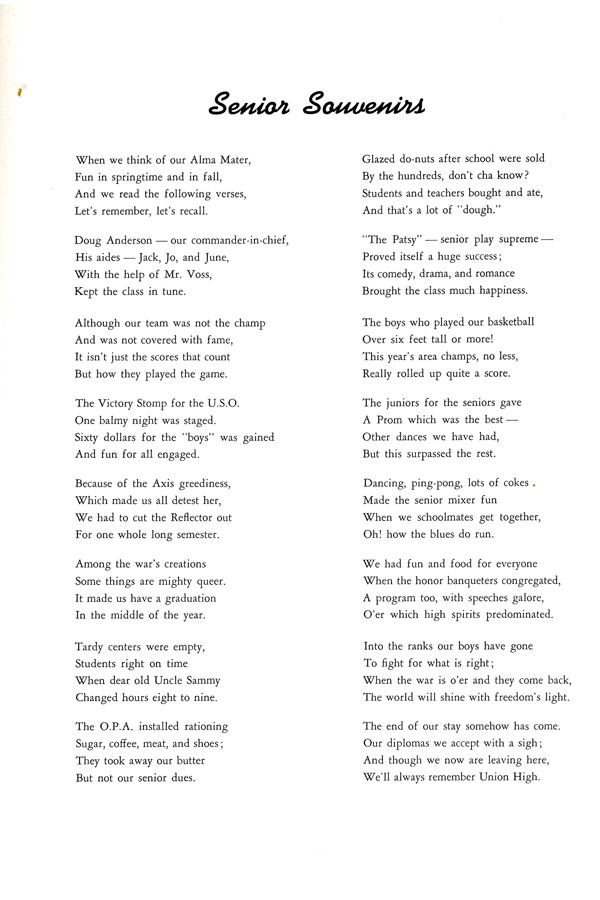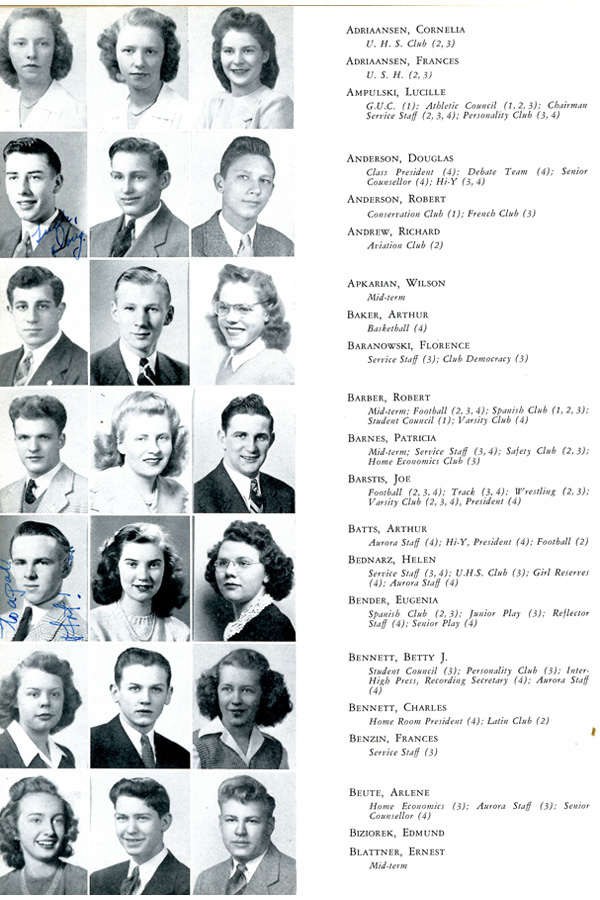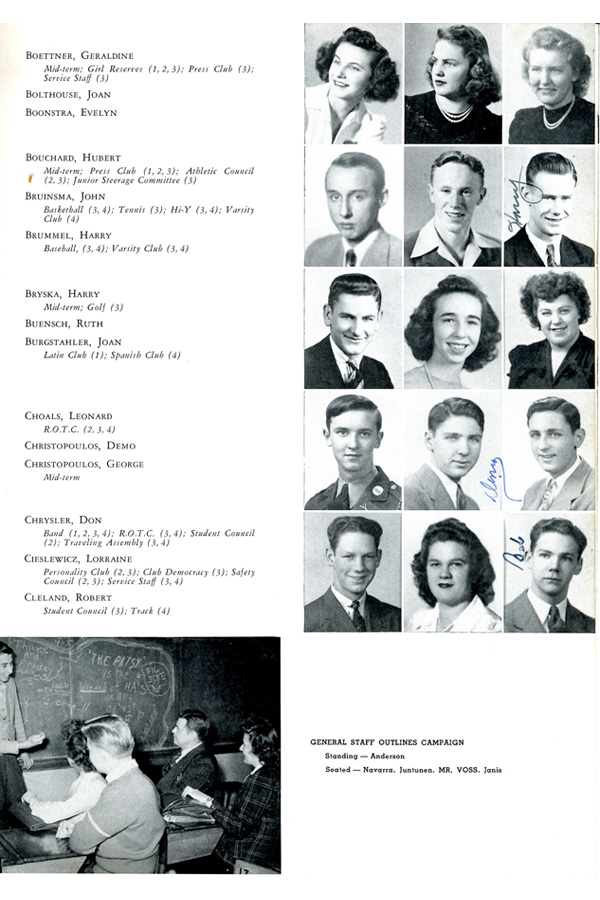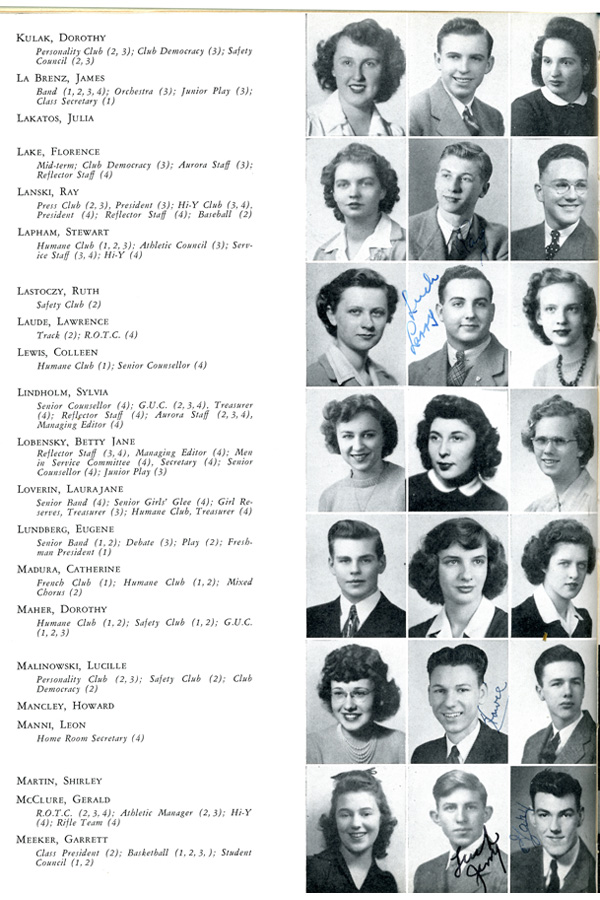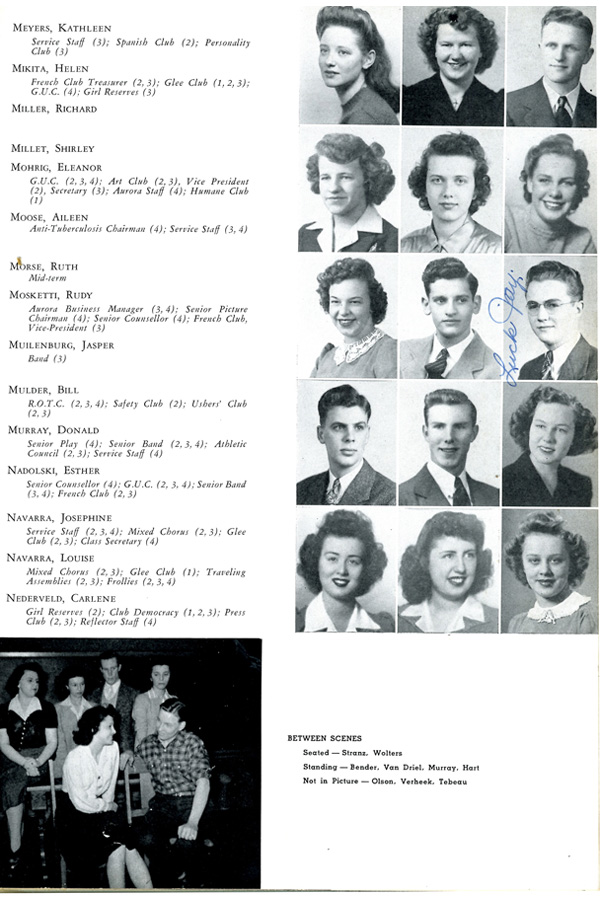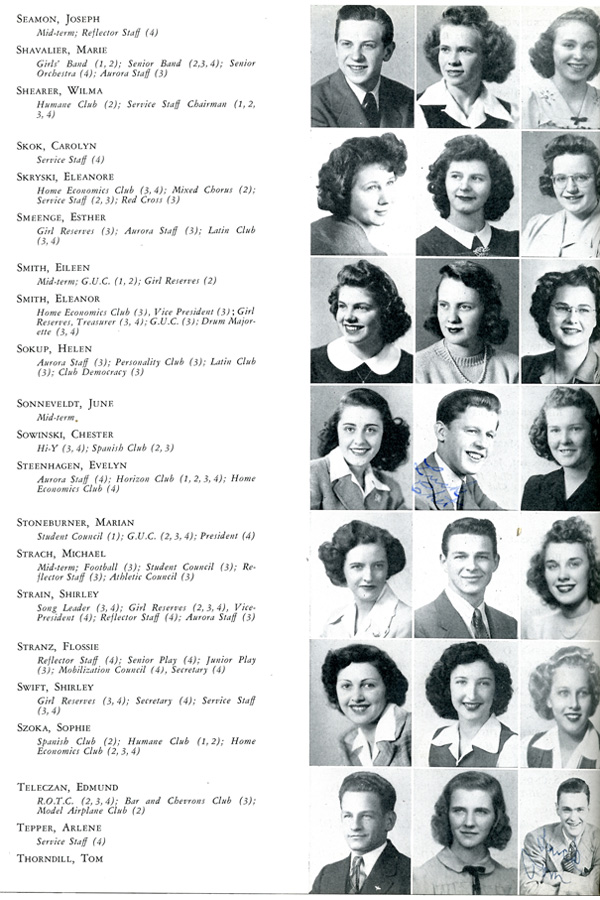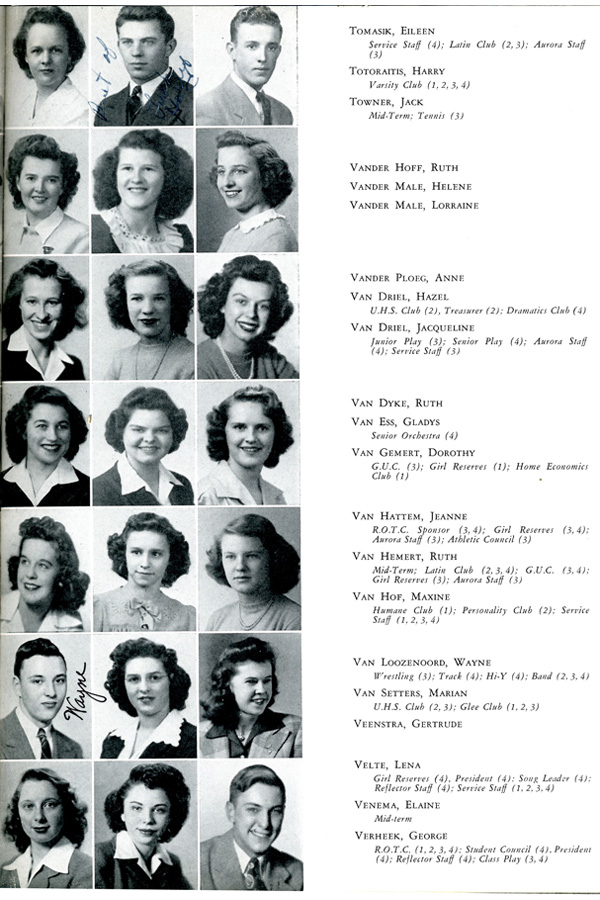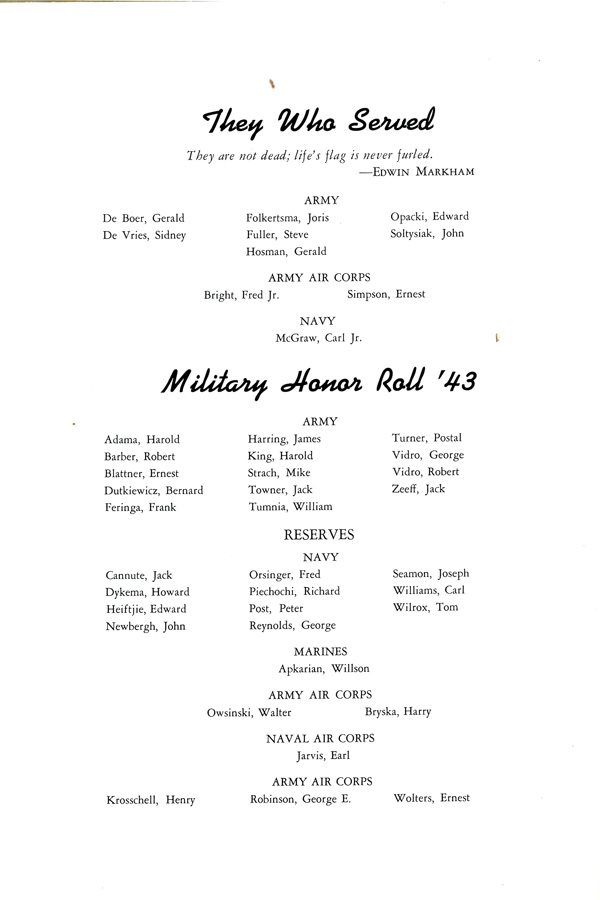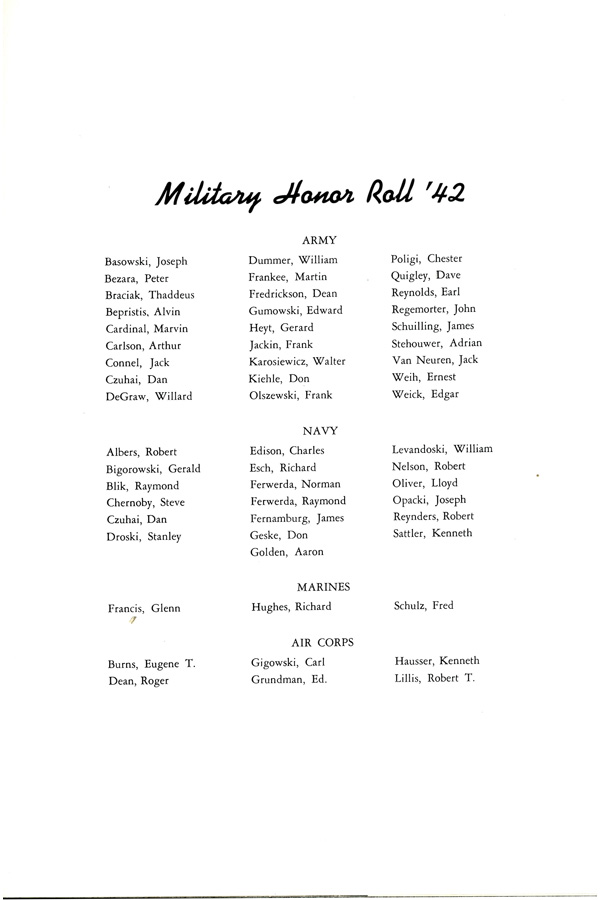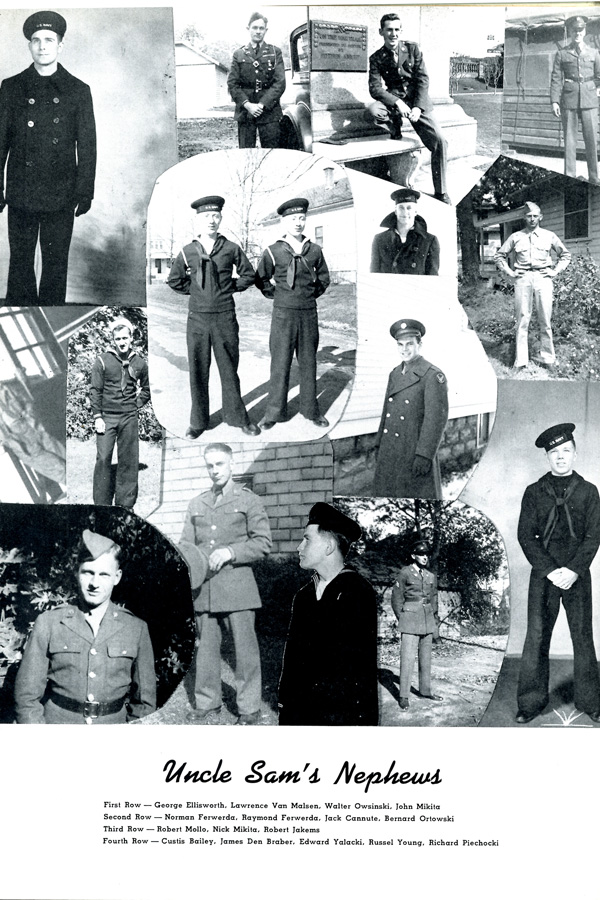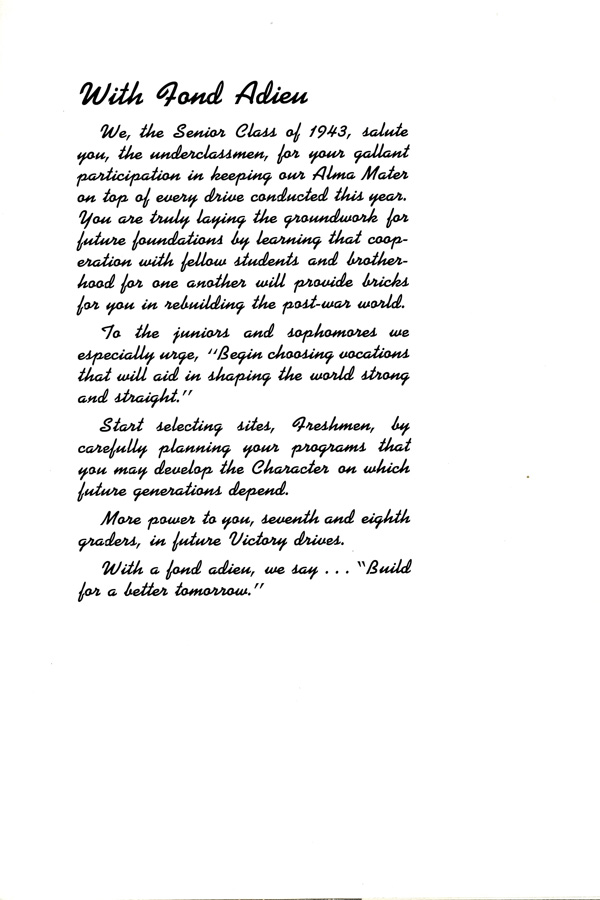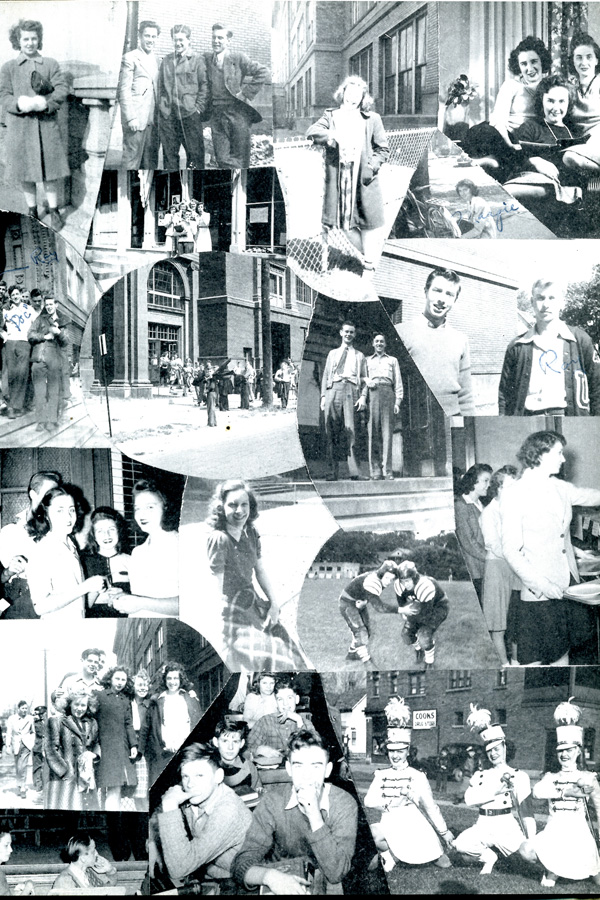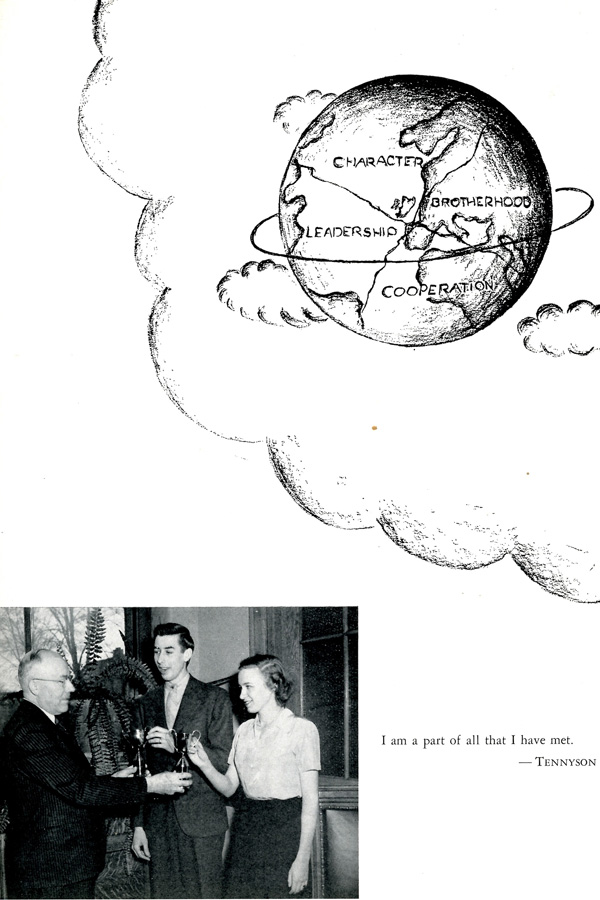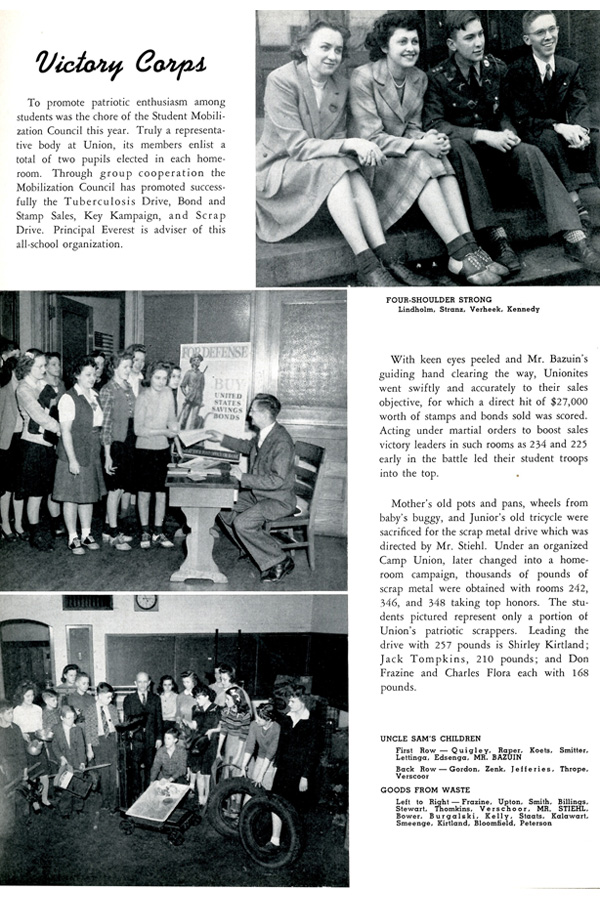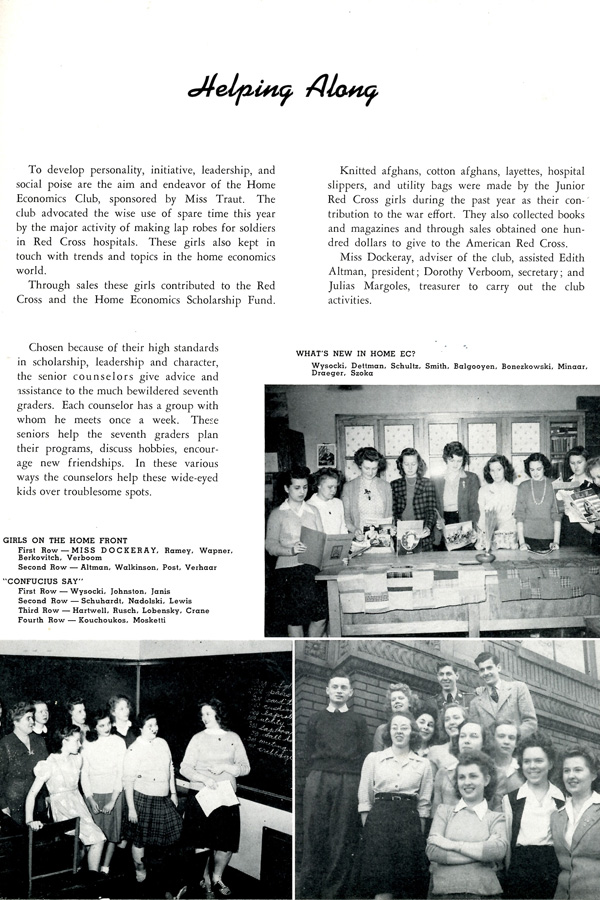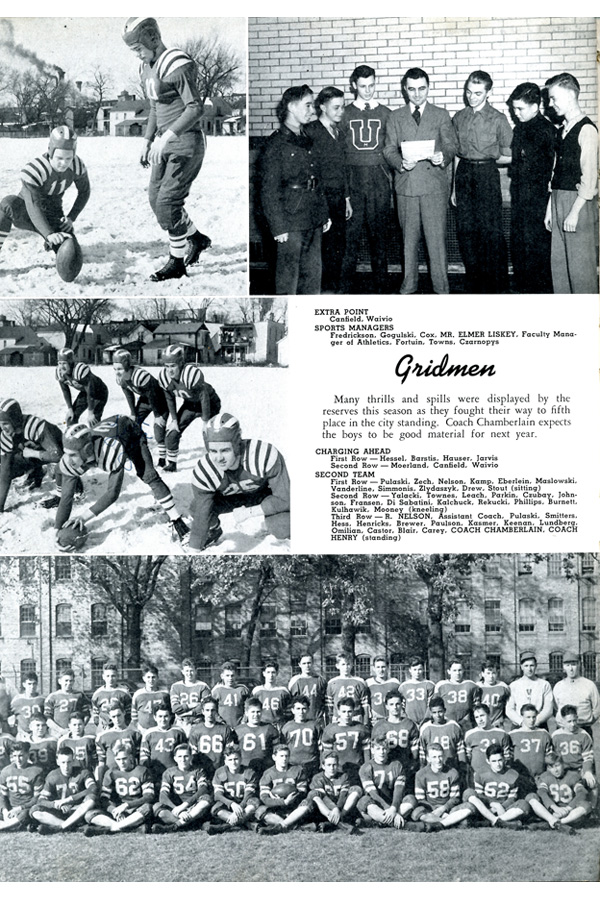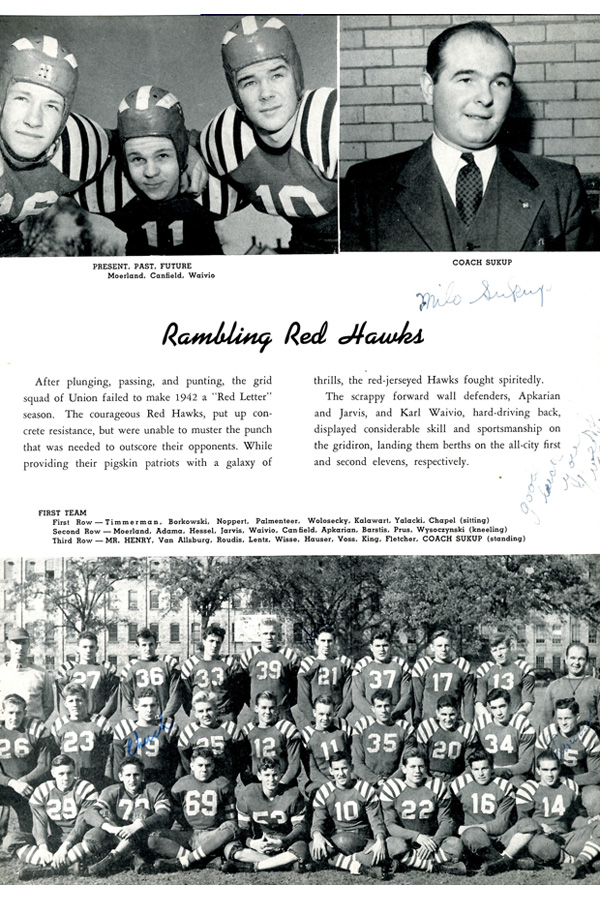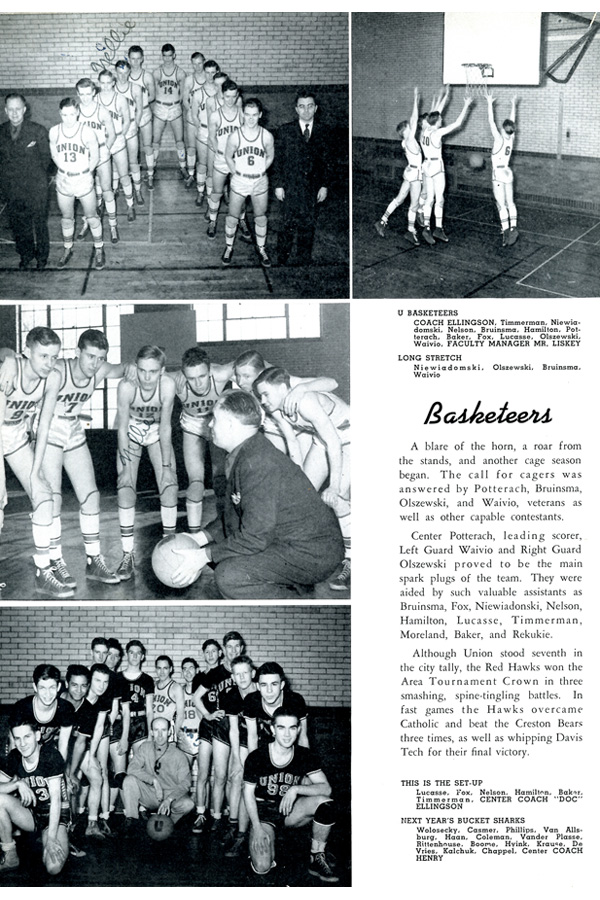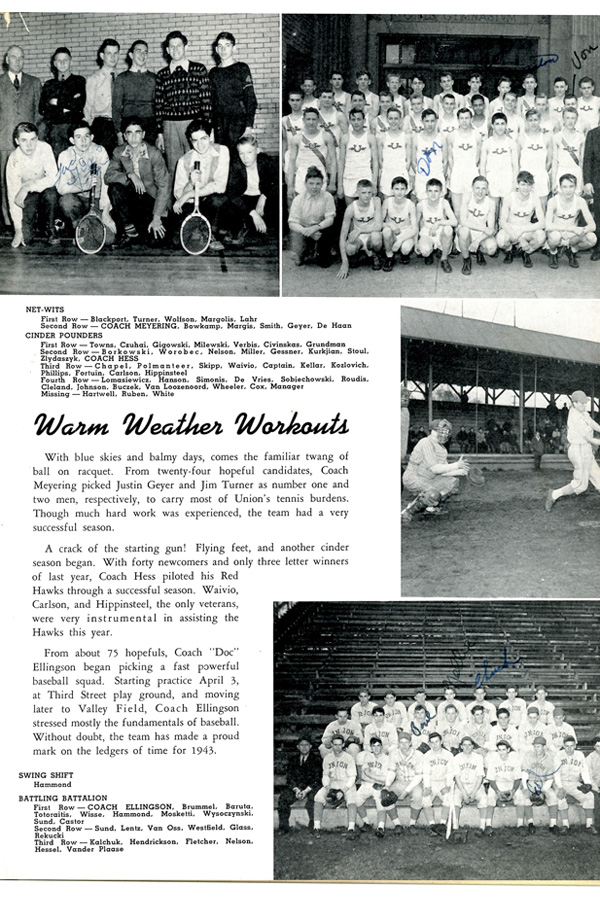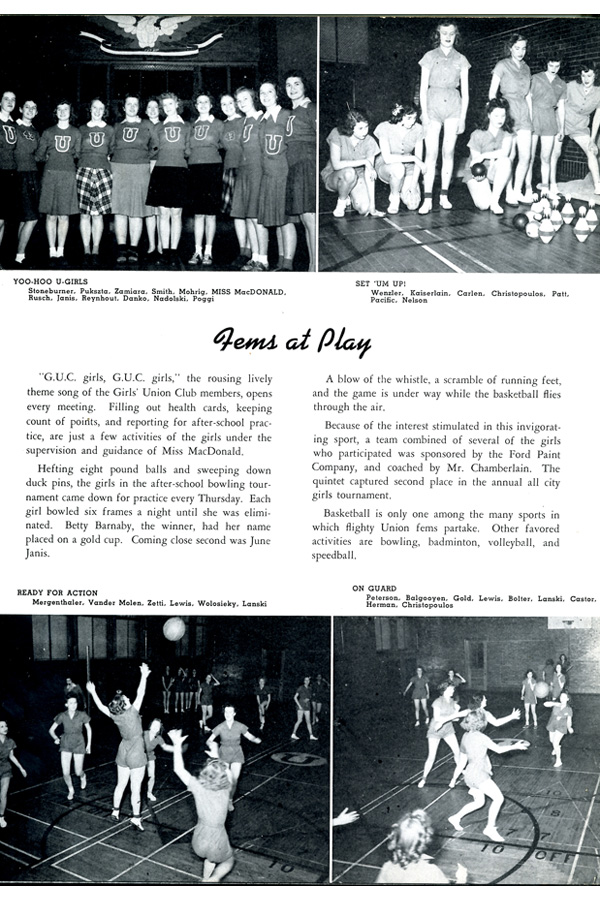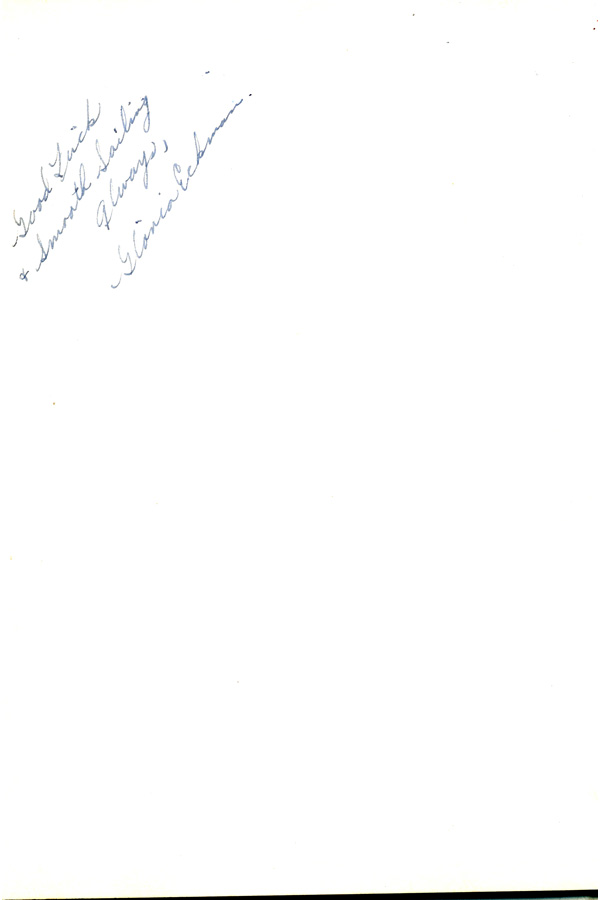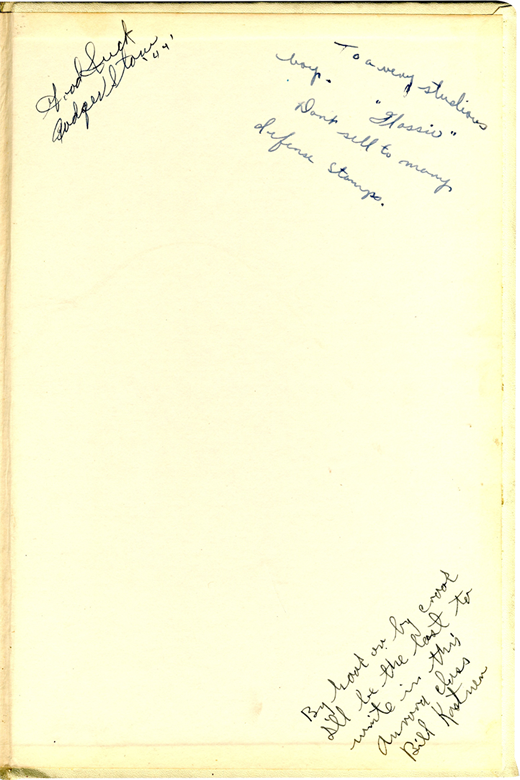 Check out yearbooks from other states
S