James Madison High School
"A few things here in Madison have changed since you left. There isn't so much frivolity. We are more serious in our attitude. We know and feel what is going on, and we know that this war is serious business."
As the introduction to their 1943 Madisonian yearbook, graduates from James Madison High School in Rochester, NY composed a V-Mail or Victory Mail letter to all former students serving in WWII. The letter describes how things at school have changed since the War began in both serious as well as comic ways: students spending more of their time volunteering with the Red Cross than participating in clubs and girls – with so many male students now away overseas – getting 'lonelier and lonelier.' One thing that will never change the letter claims is the homework. What else in the Madisonian yearbook might also show the effects of the War on student life?
James Madison High School
Location: Rochester, NY
Year: 1943
Name of Yearbook: Madisonian
School Address: 200 Genesee Street
Rochester, NY 14611
School Status: Closed; now Joseph C. Wilson Foundation Academy
Things to look for:
School war effort
V-Mail letter to students and alumni currently serving
Officer's Diary 1942-43
Students ready for service
Activities/student life
Sports/clubs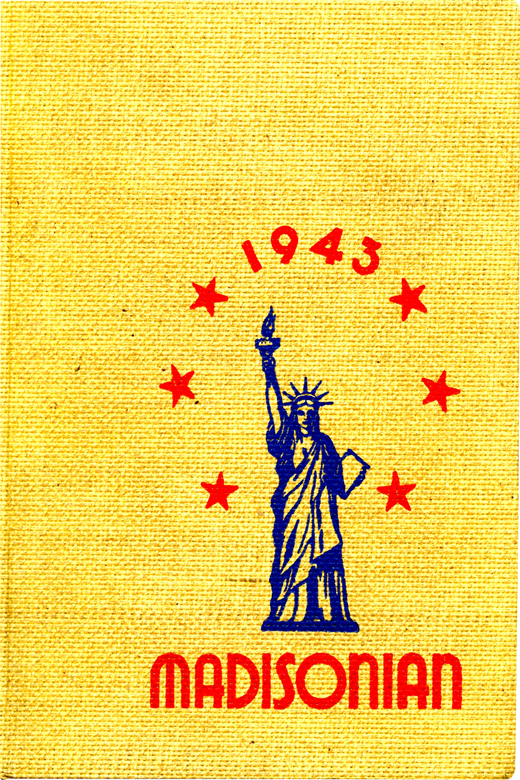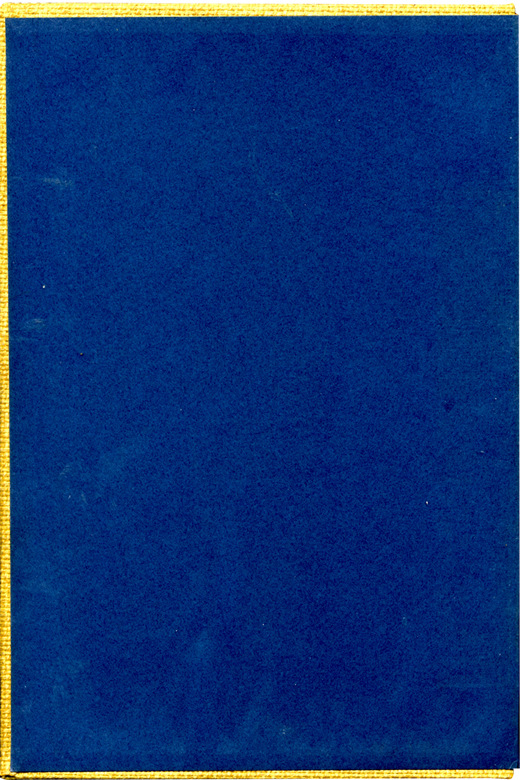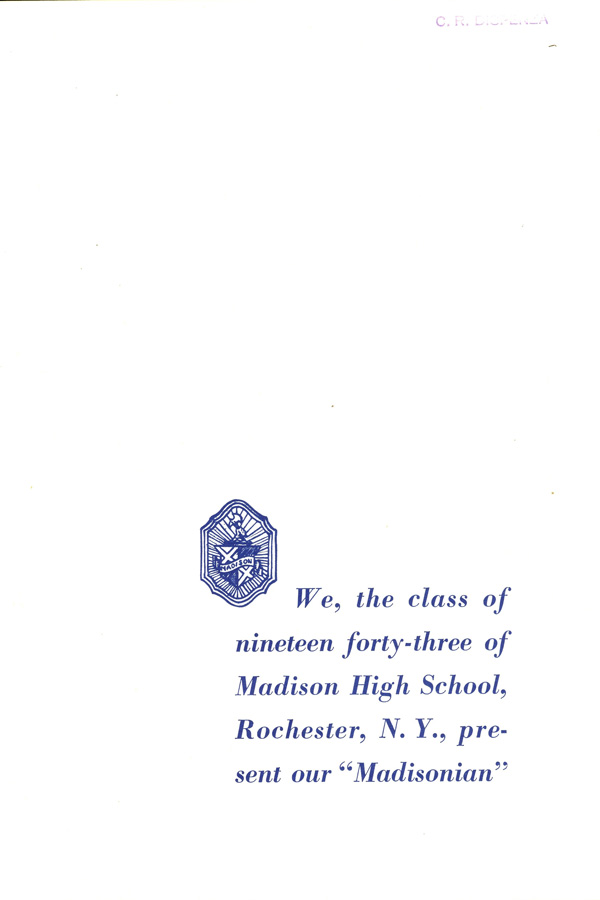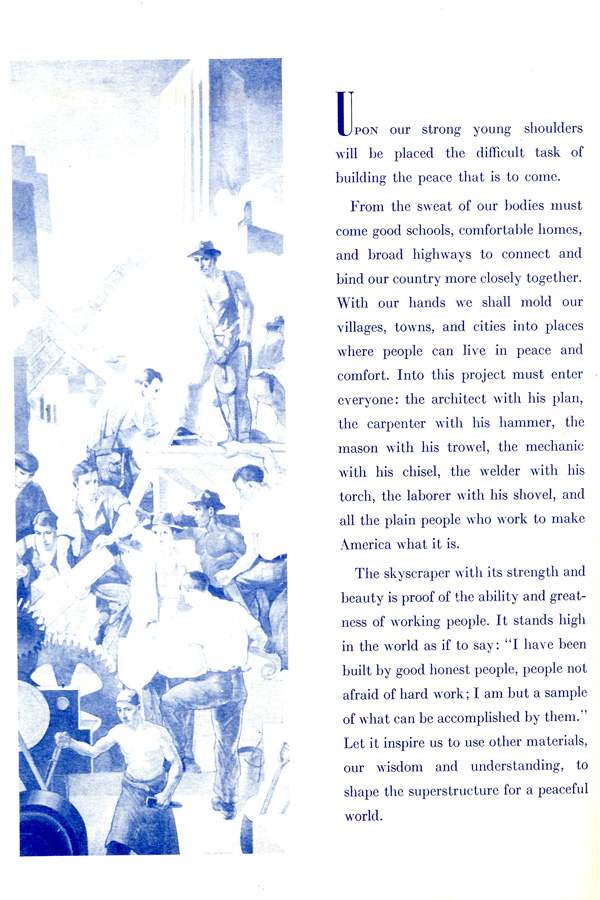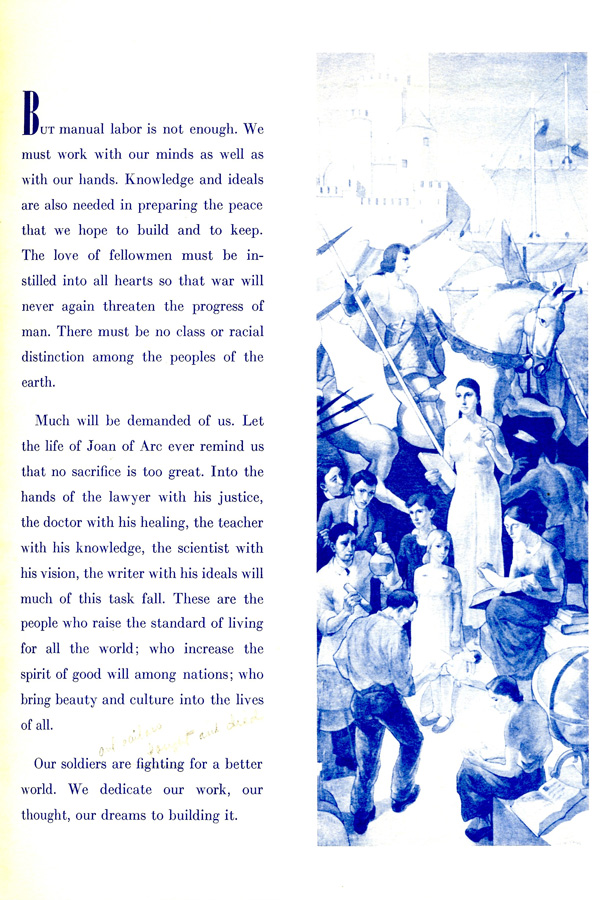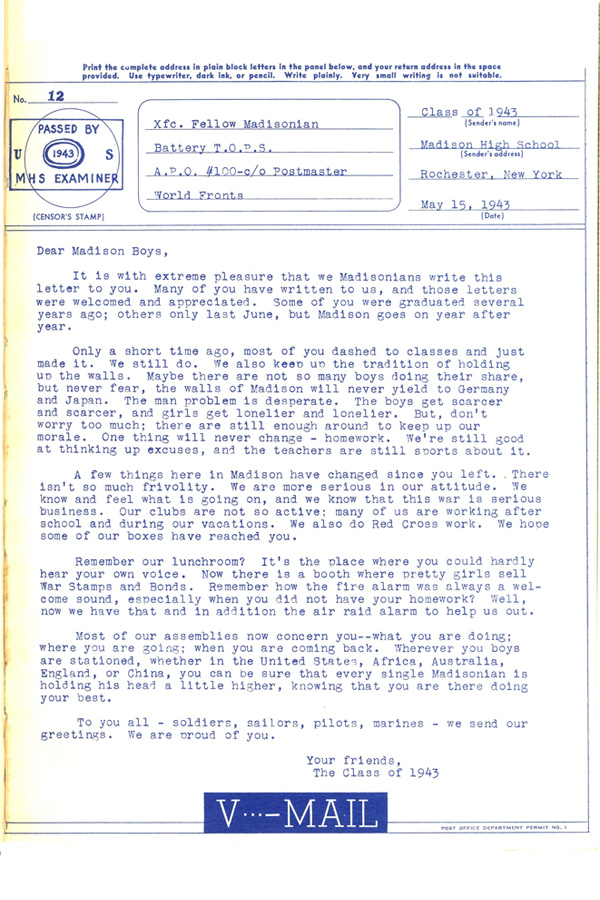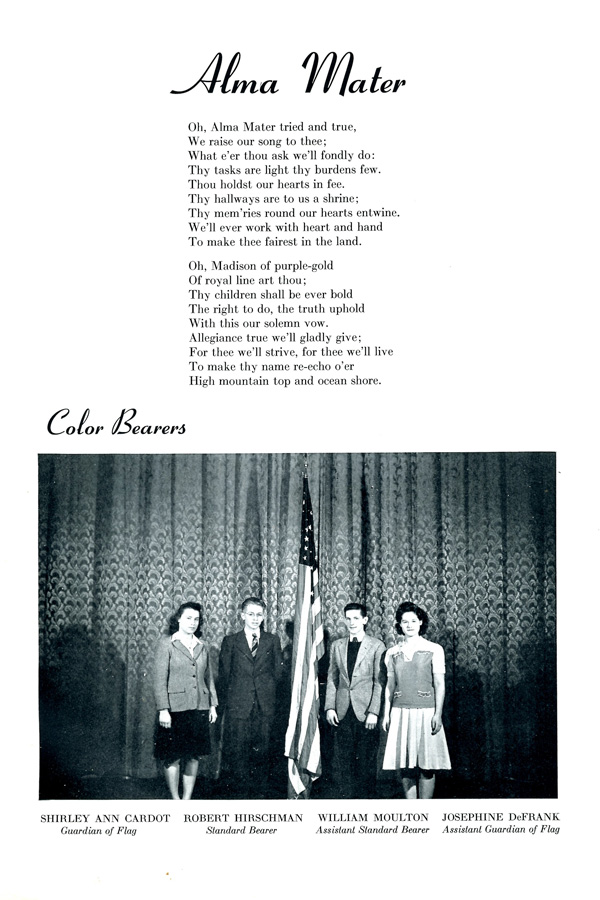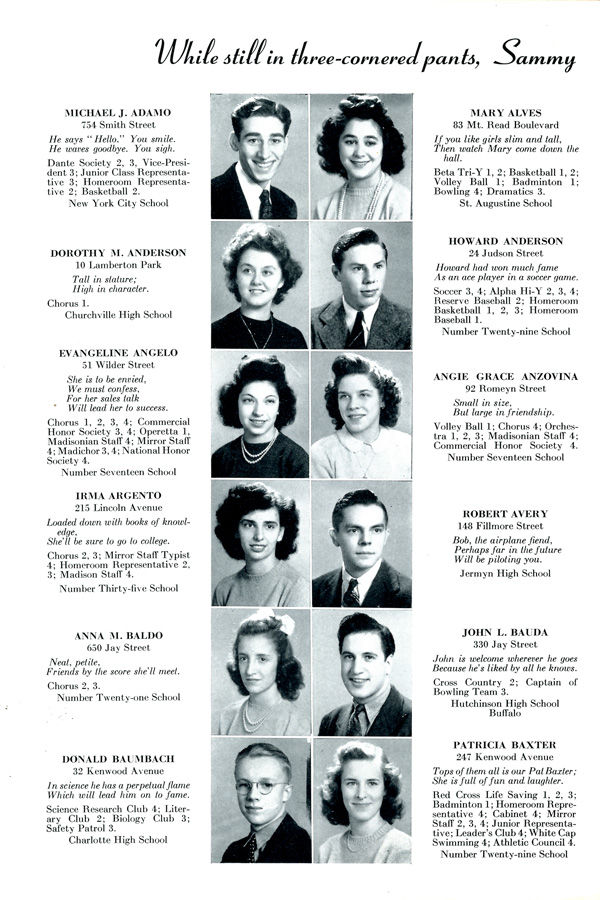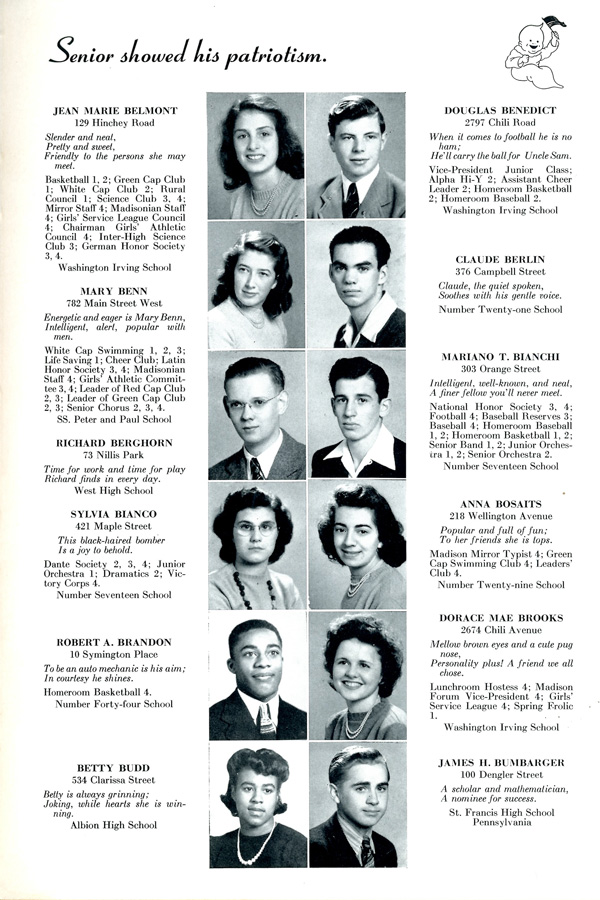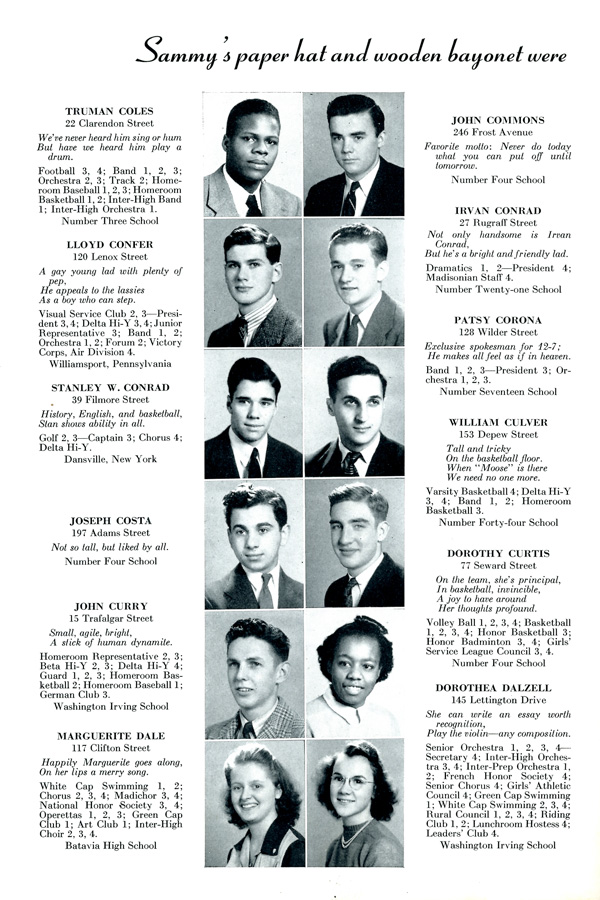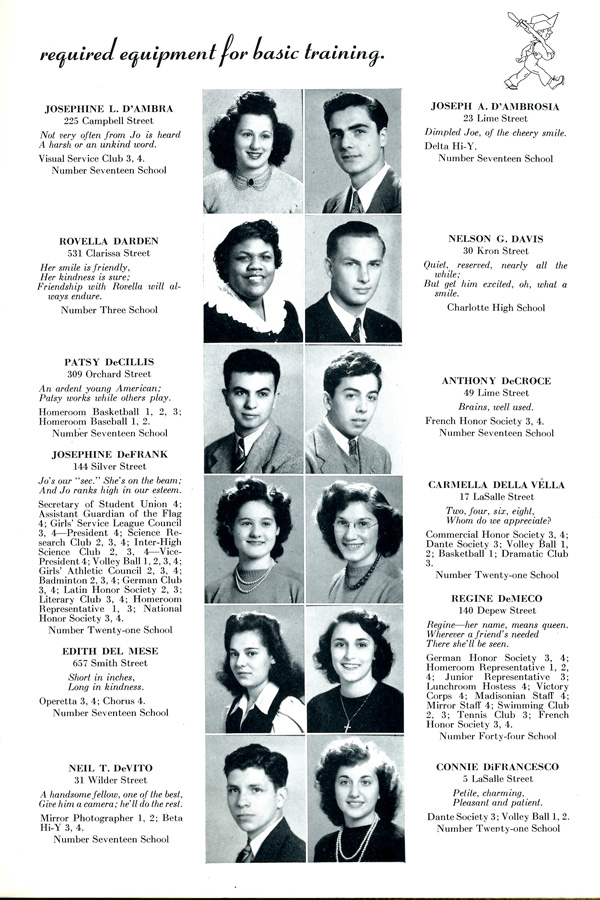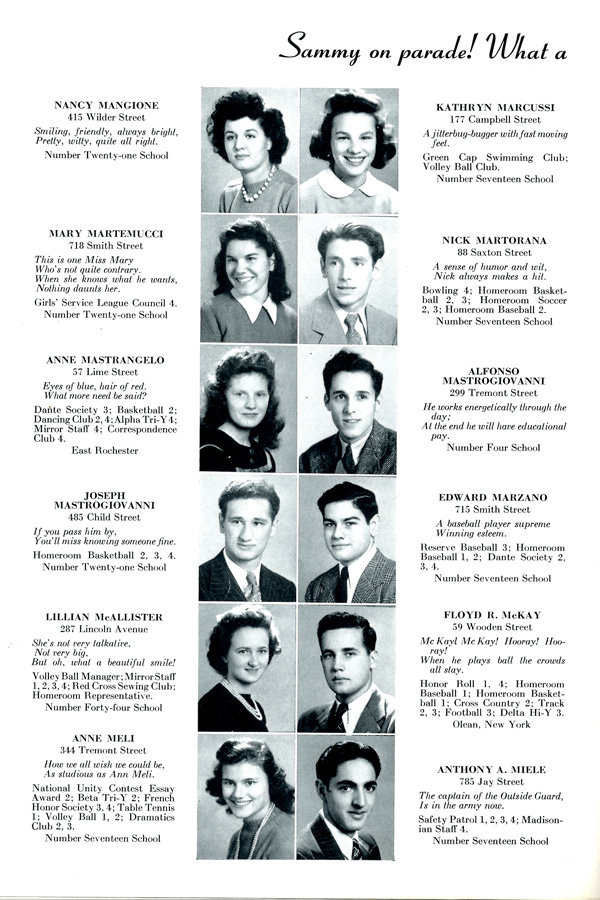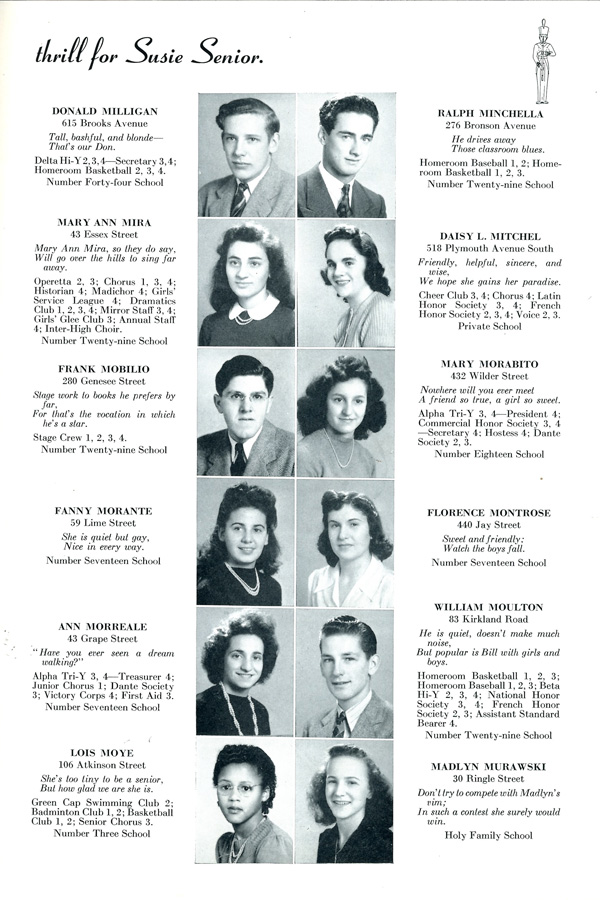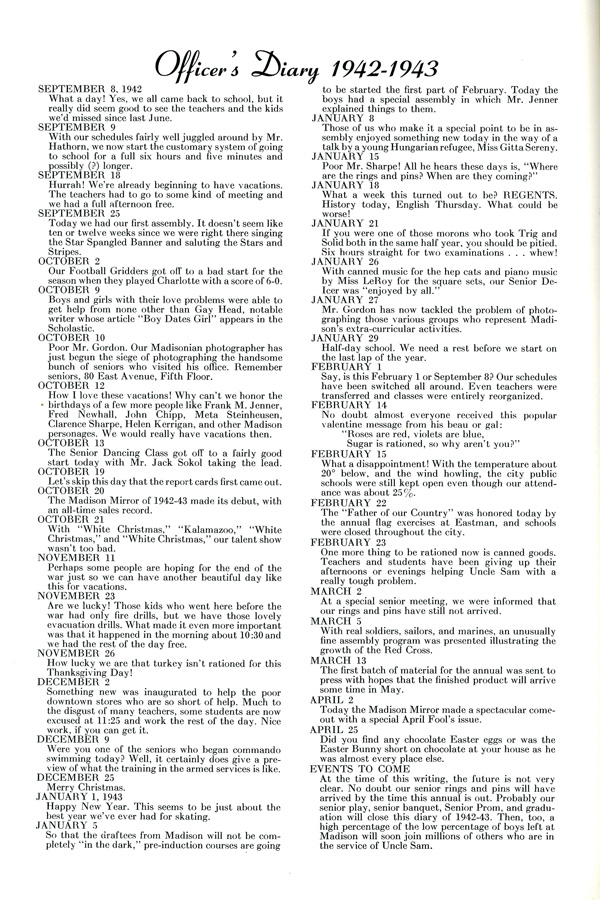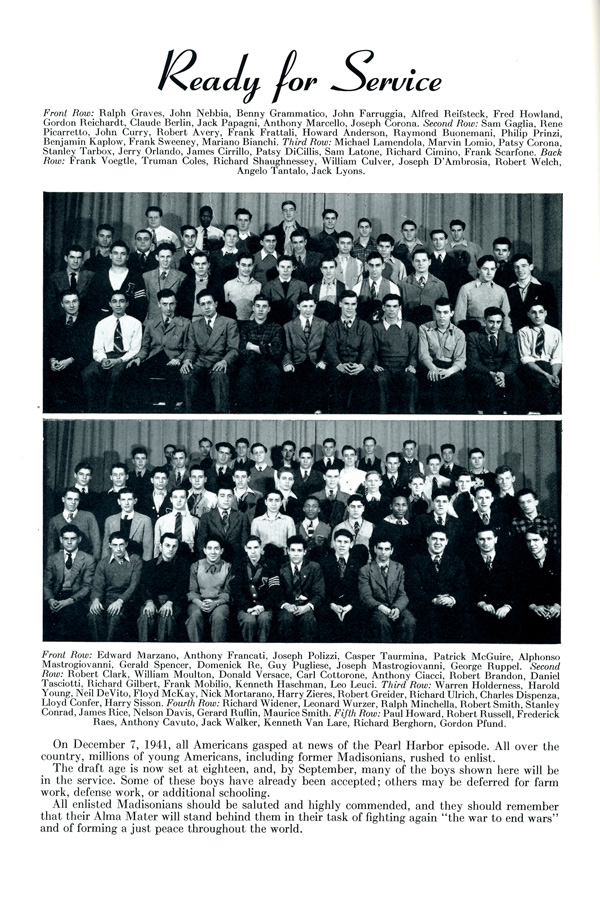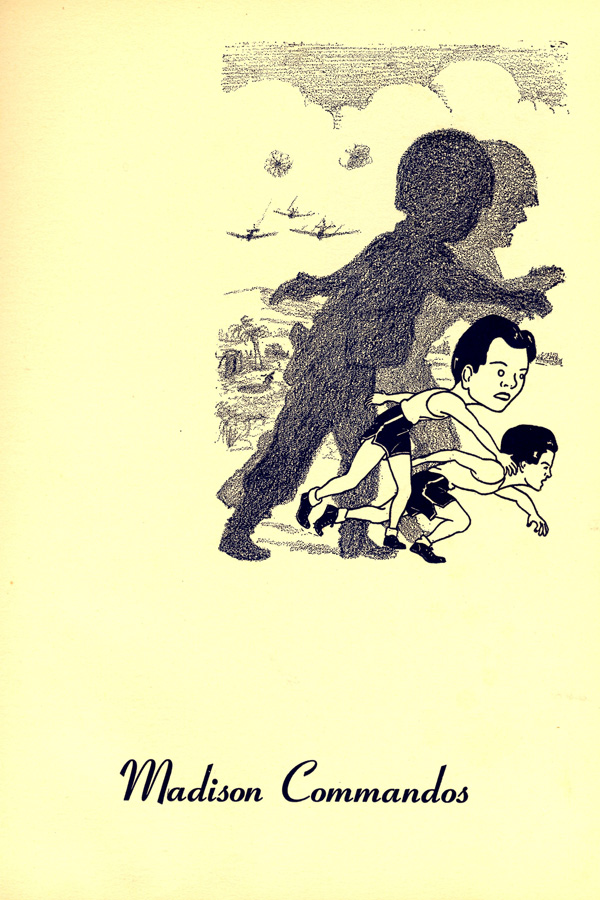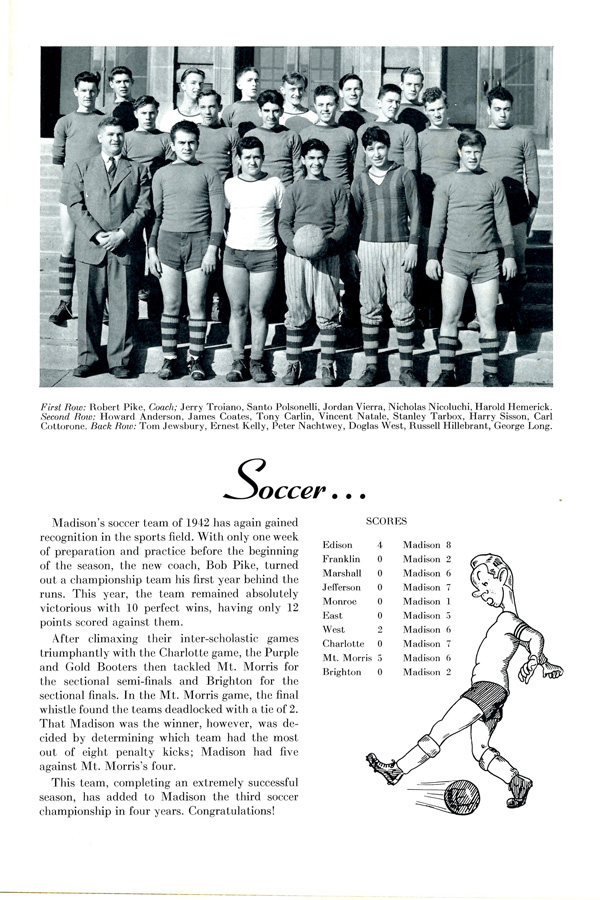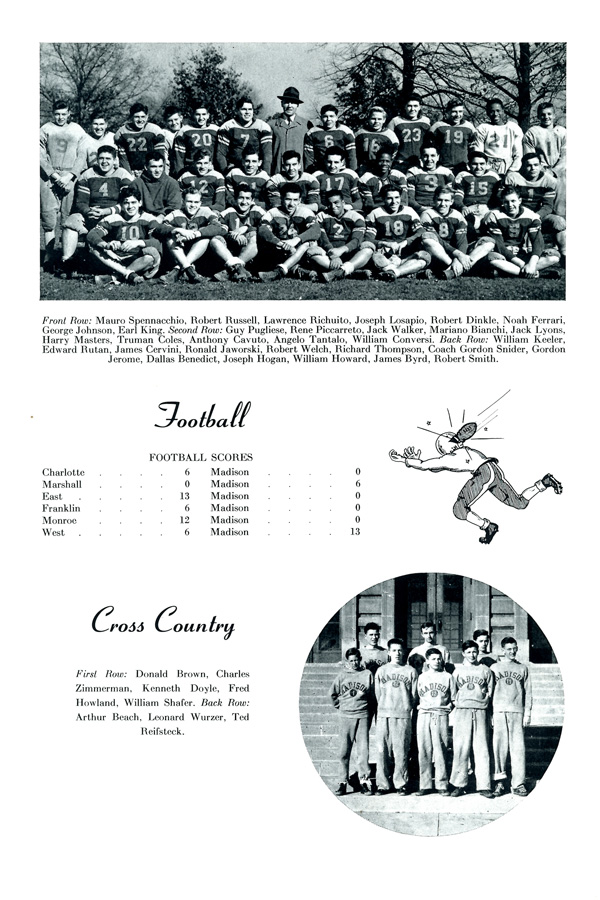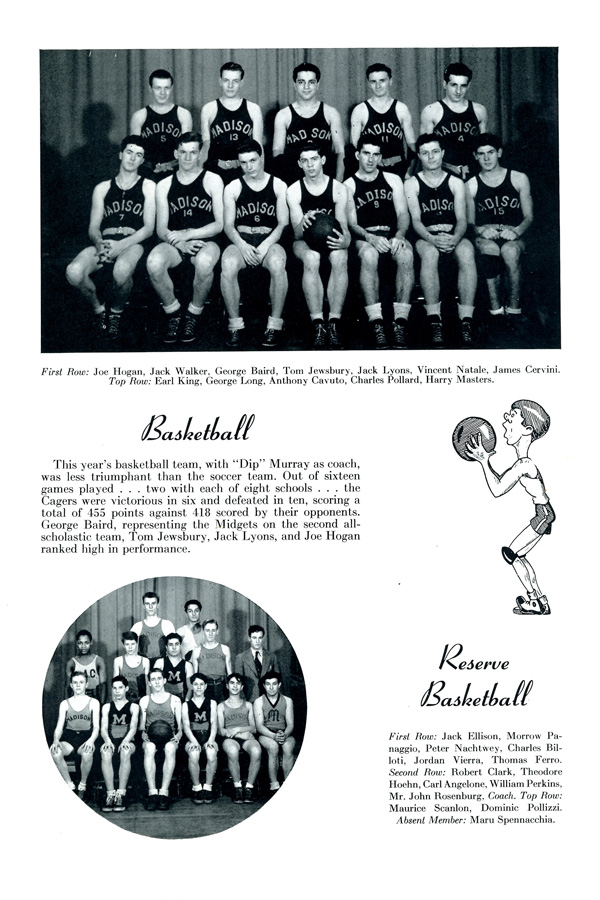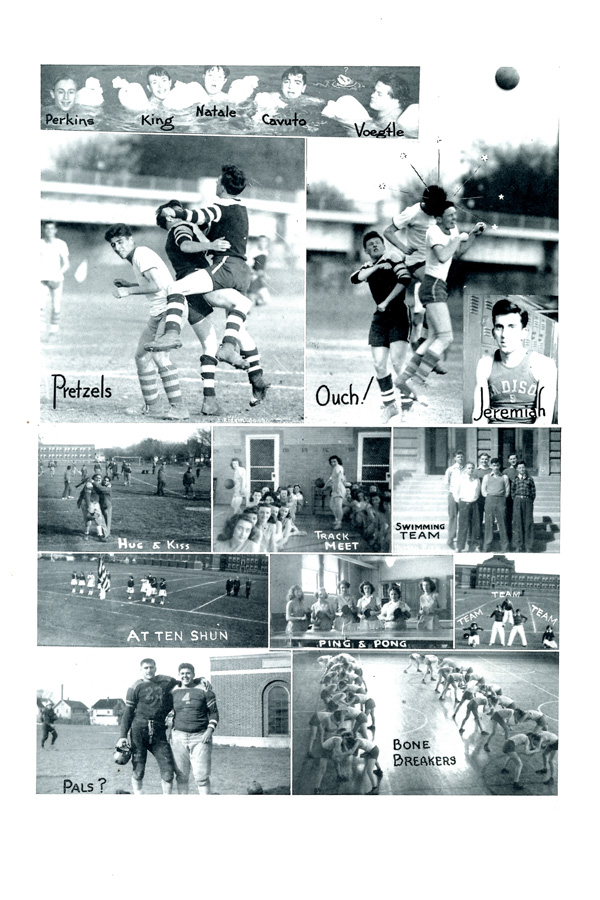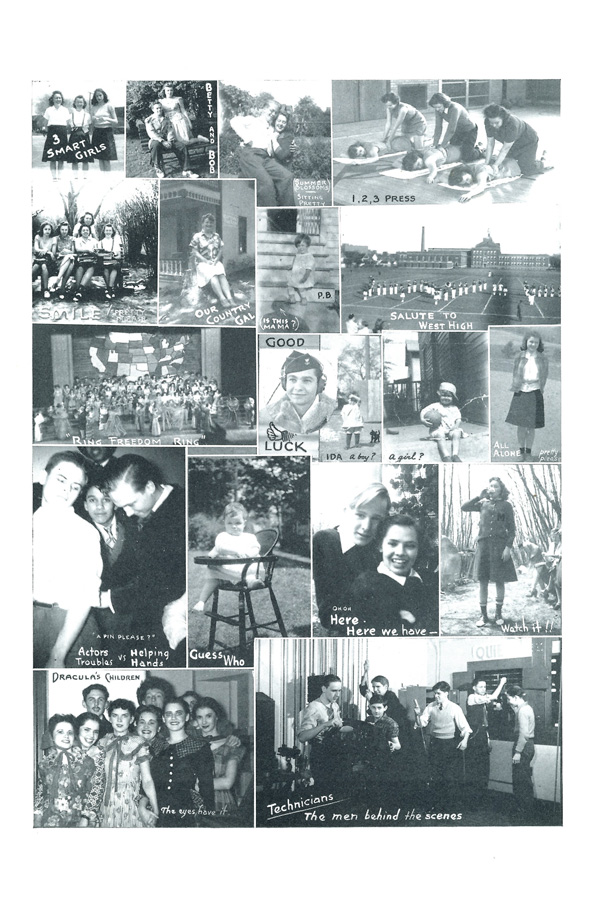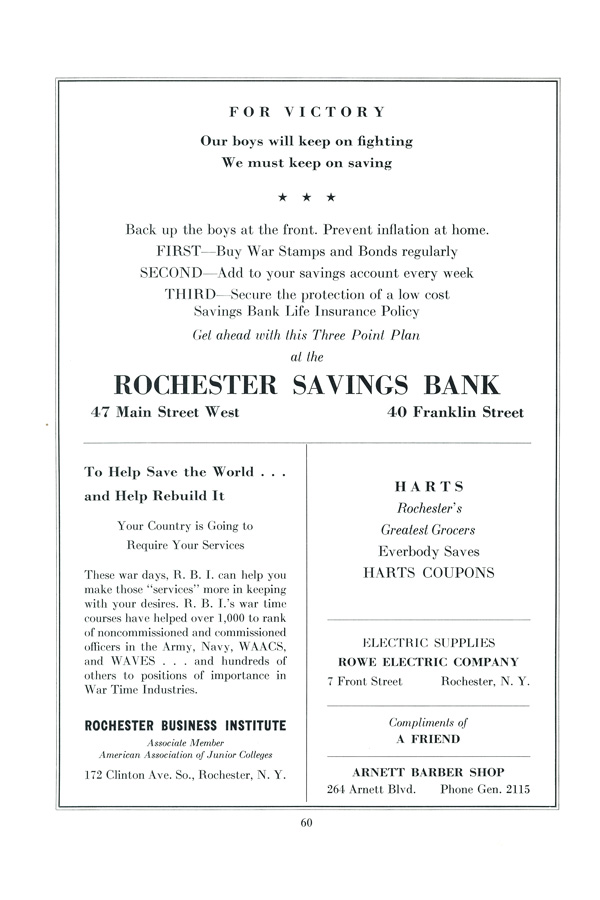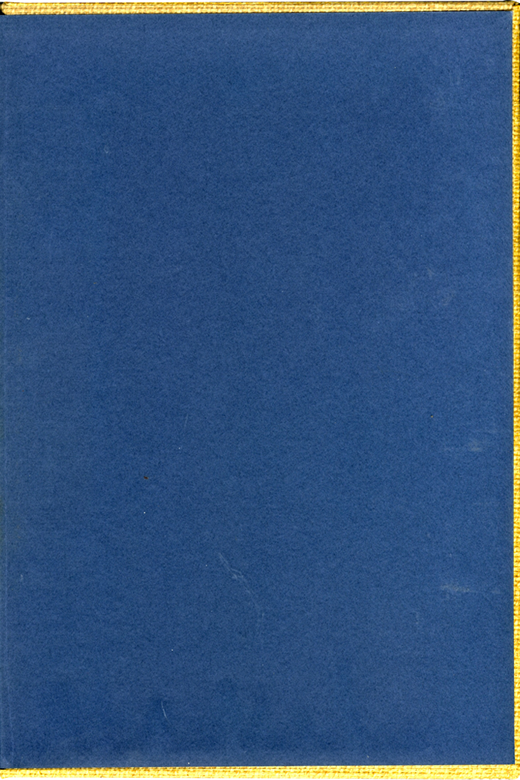 Check out yearbooks from other states
S