Needham Broughton High School
"The National Emergency has affected the life of every man, woman and child in this country. Change has been the one thing that has been stable. Men have been called from every walk of life to help defend the ideals of democracy."
In 1942, graduates from Needham Broughton High School were celebrating the sesquicentennial (150th) anniversary of the founding of Raleigh, NC. in the pages of their senior Latipac yearbook. The United States has only been involved in WWII for a few months when the Latipac was issued, however, the influence of the War was already visible in snapshots of war bond sales, scrap drives and Red Cross work. Find a yearbook from later in the War and compare its contents to the 1942 Latipac. Does the impact of WWII seem less or more prominent?
Needham Broughton High School
Location: Raleigh, NC
Year: 1942
Name of Yearbook: The Latipac
School Address: 723 St. Mary's Street
Raleigh, NC 27605
School Status: Open
Things to look for:
150th Anniversary of Raleigh's founding
Superintendent's message
War bond drives
'The Little Theatre'
Knitting for Britain
Activities/student life
Sports/clubs
Signatures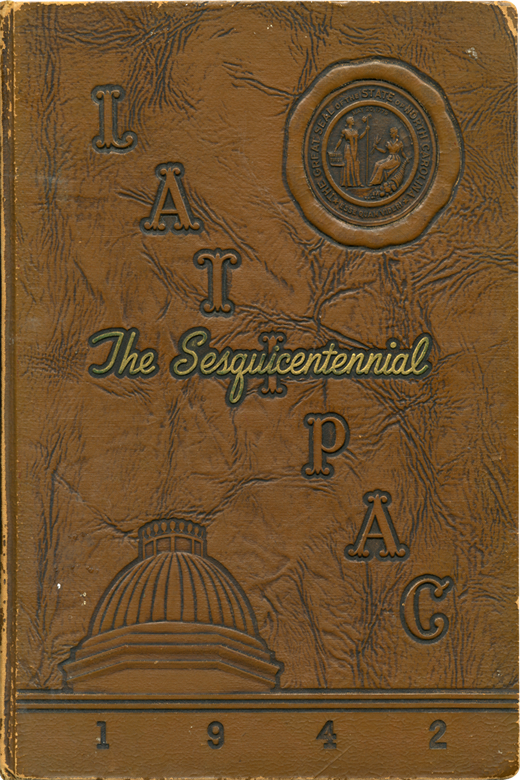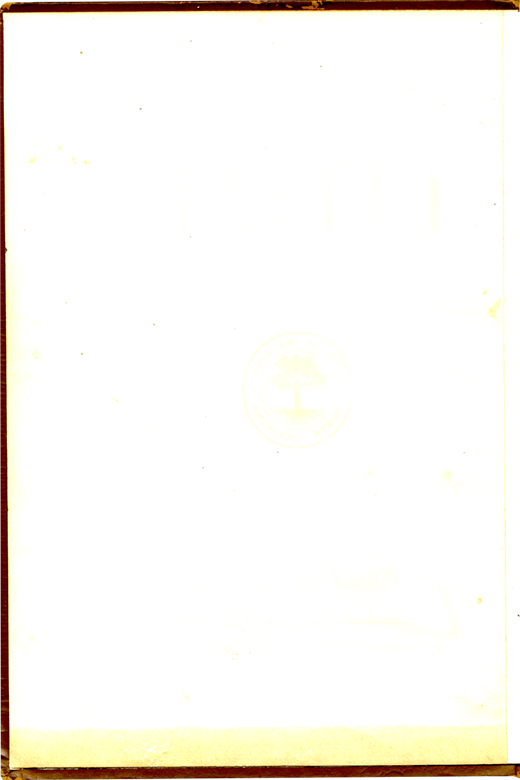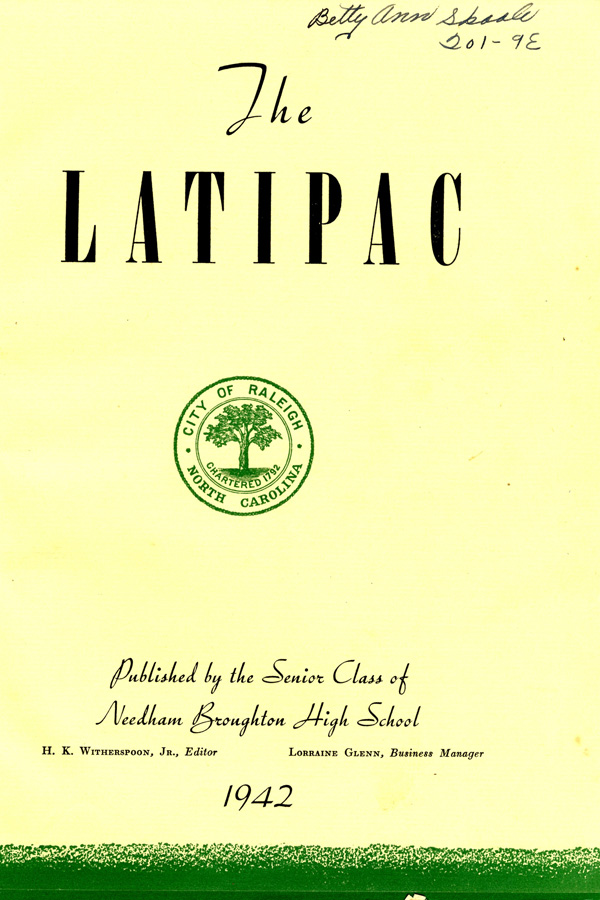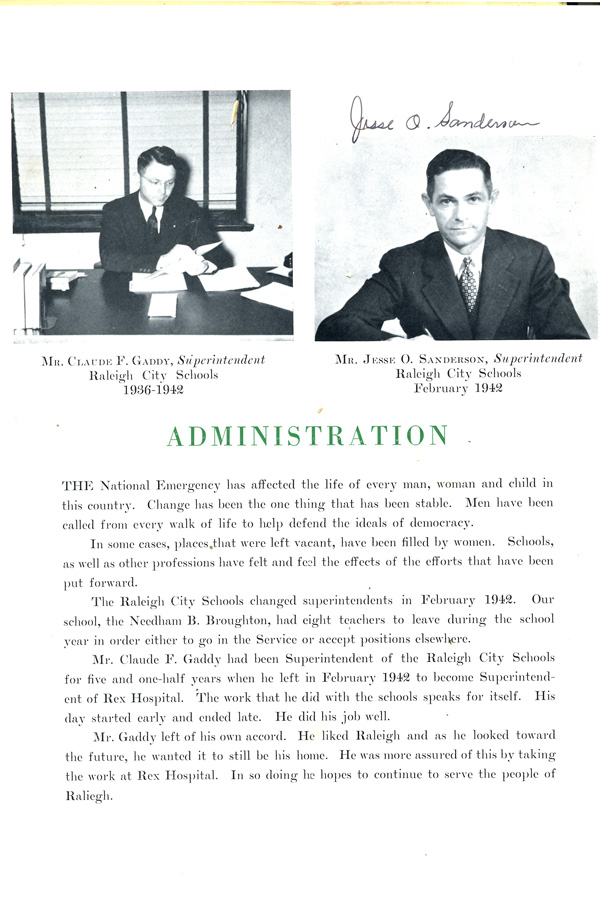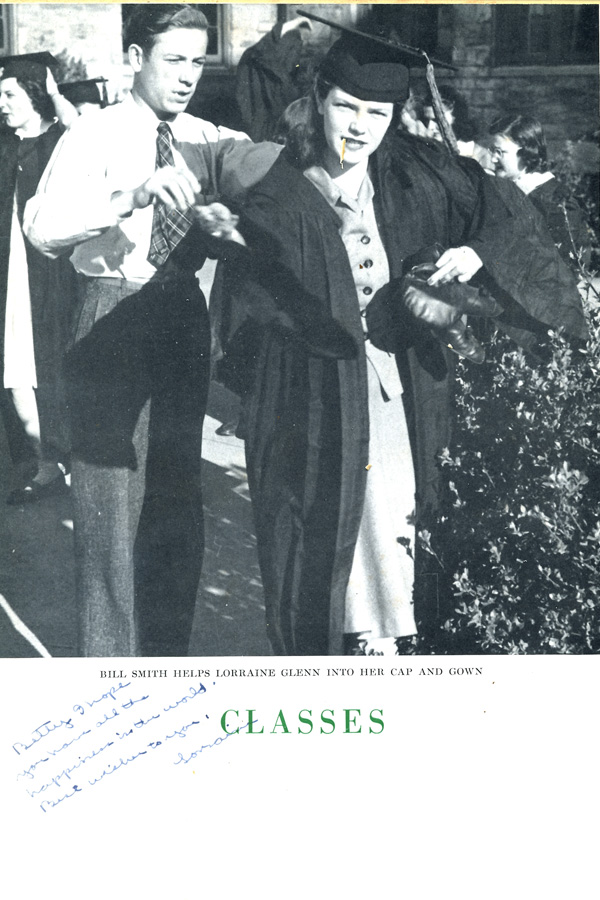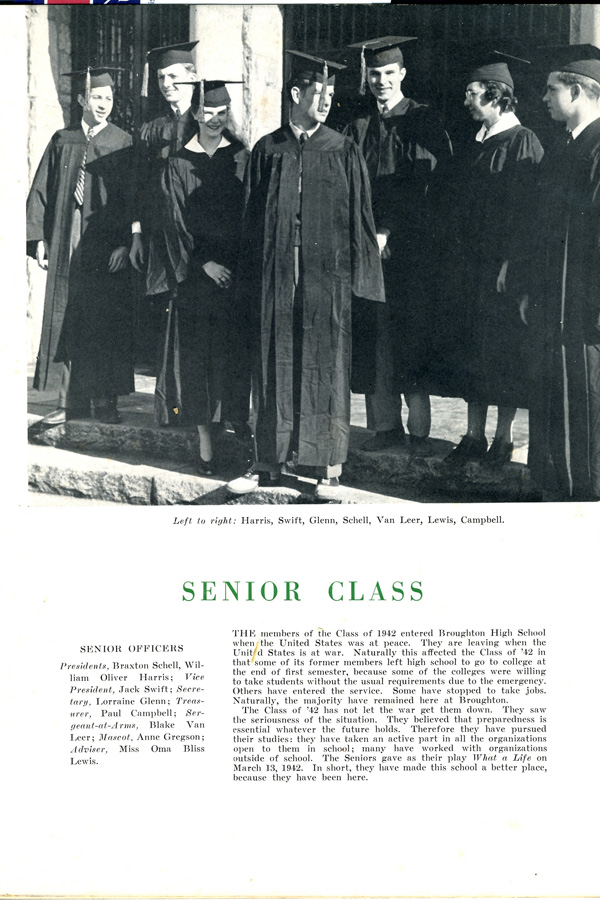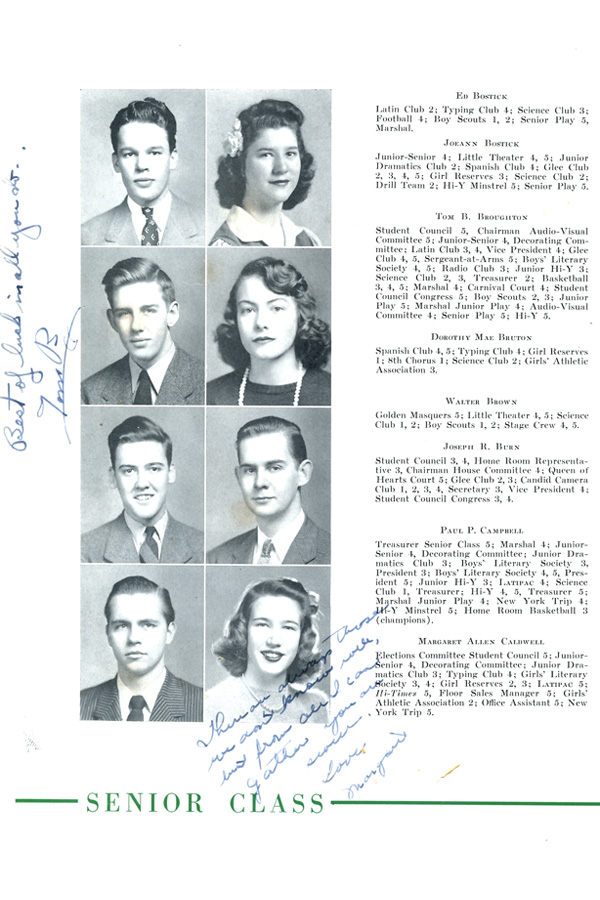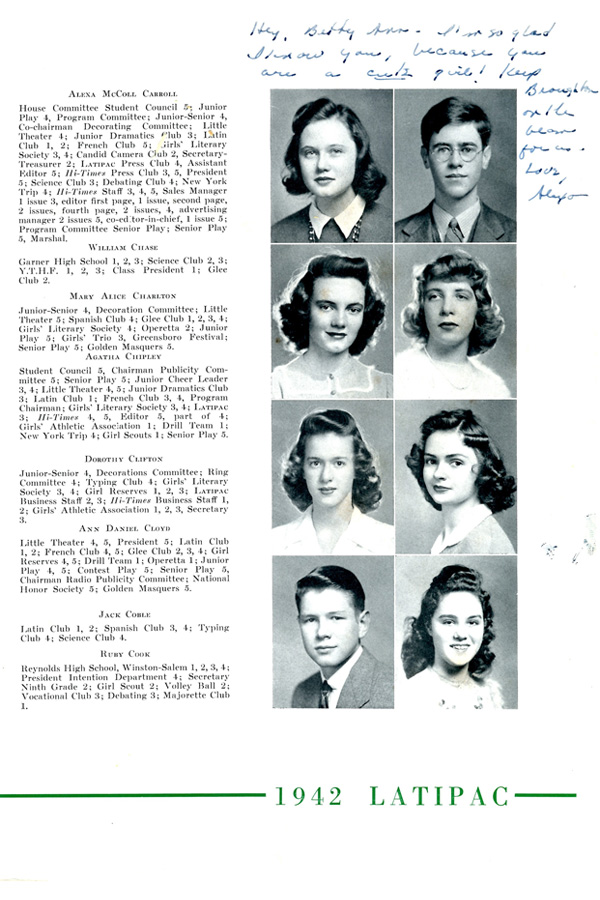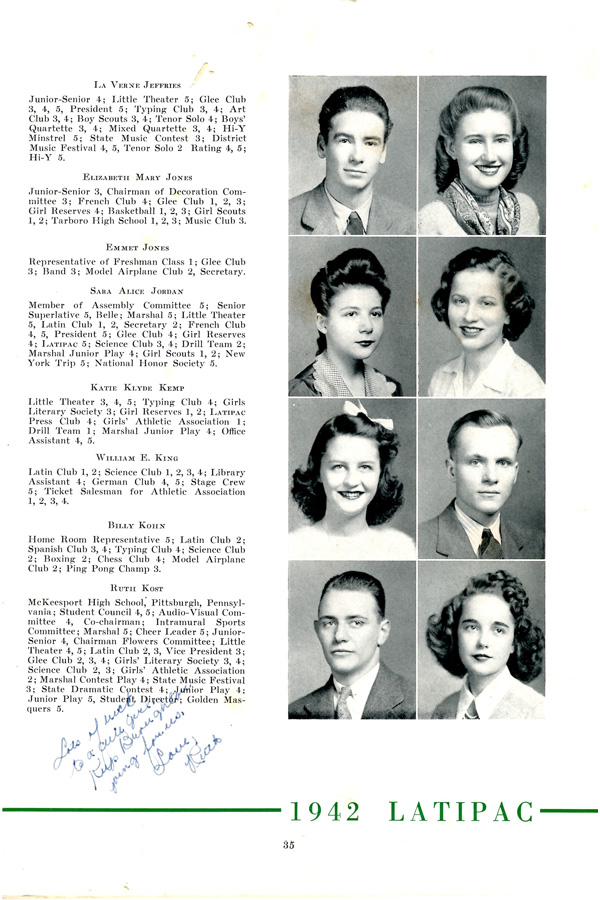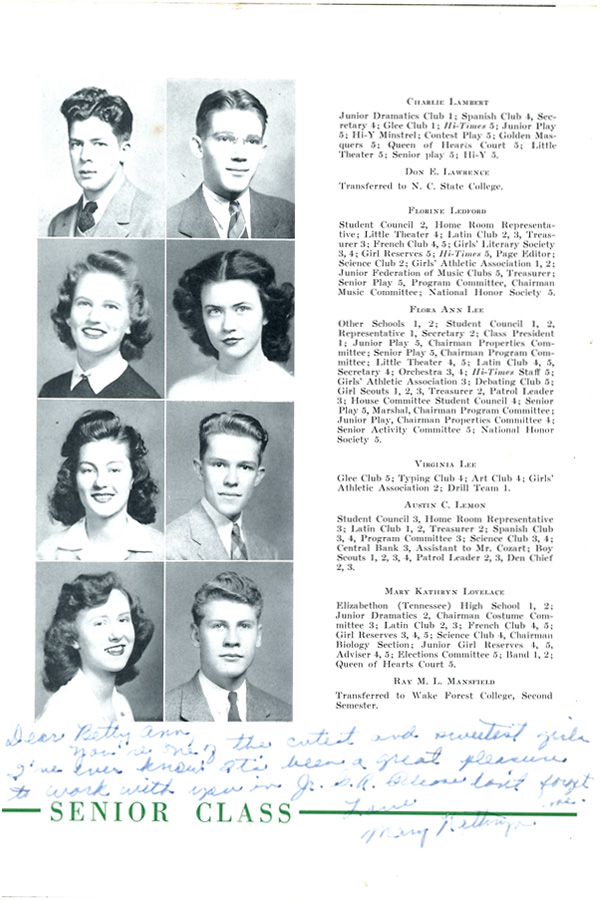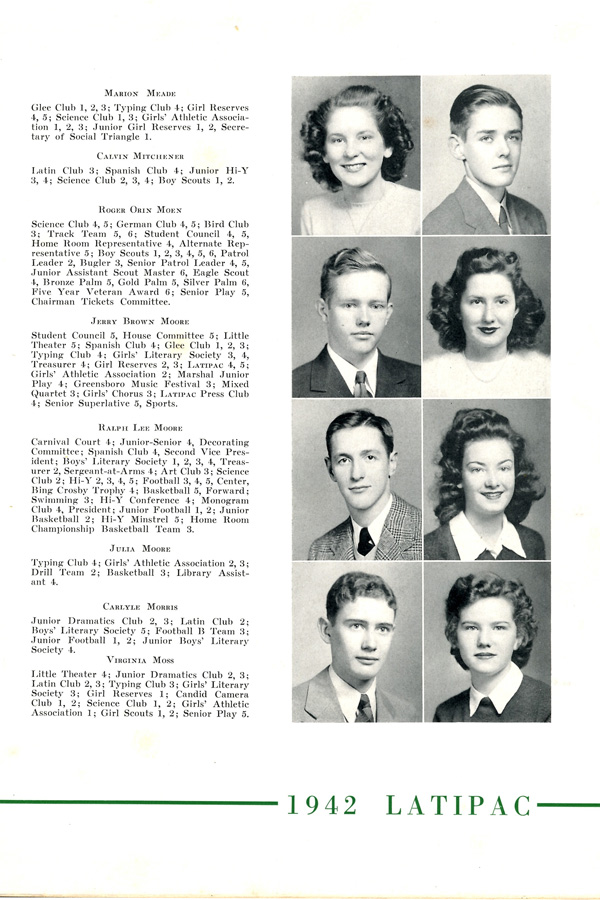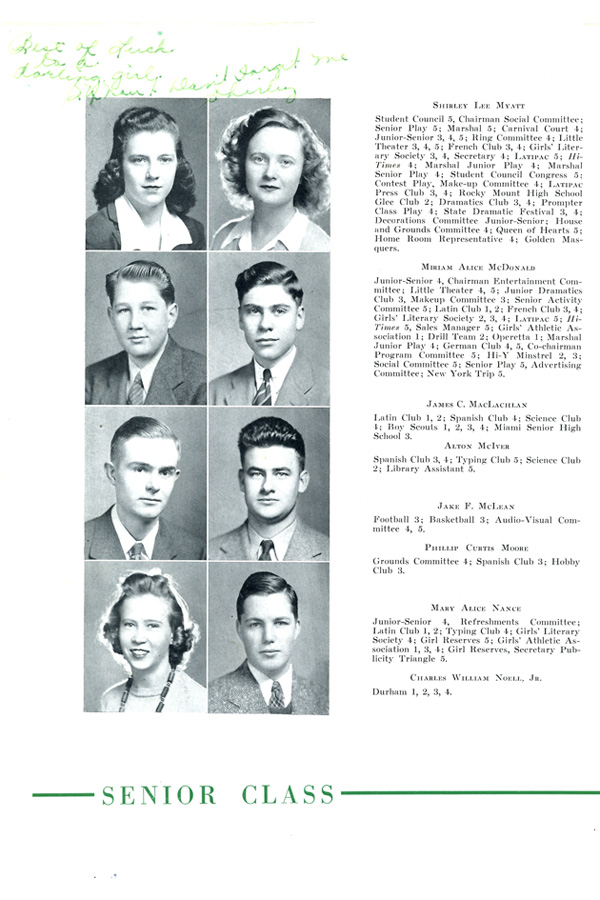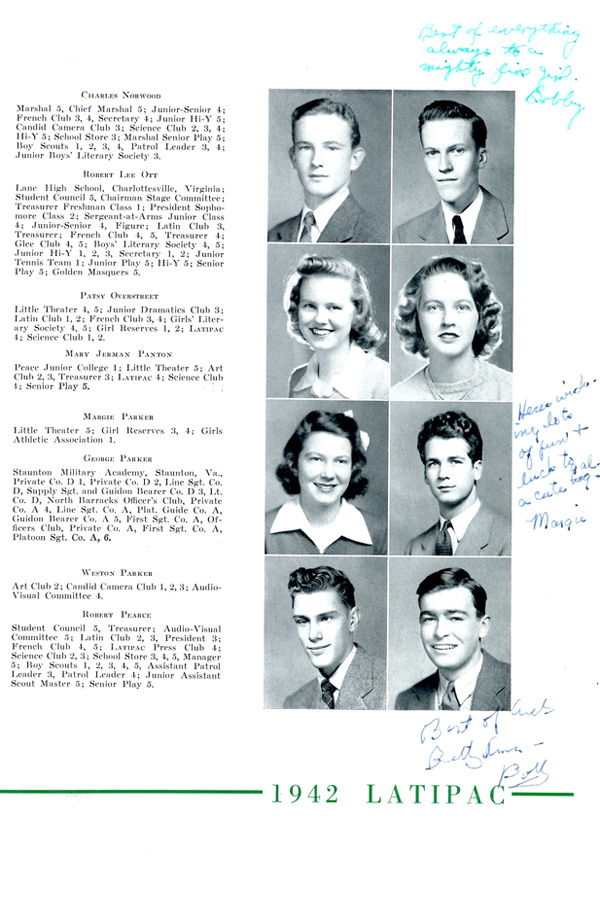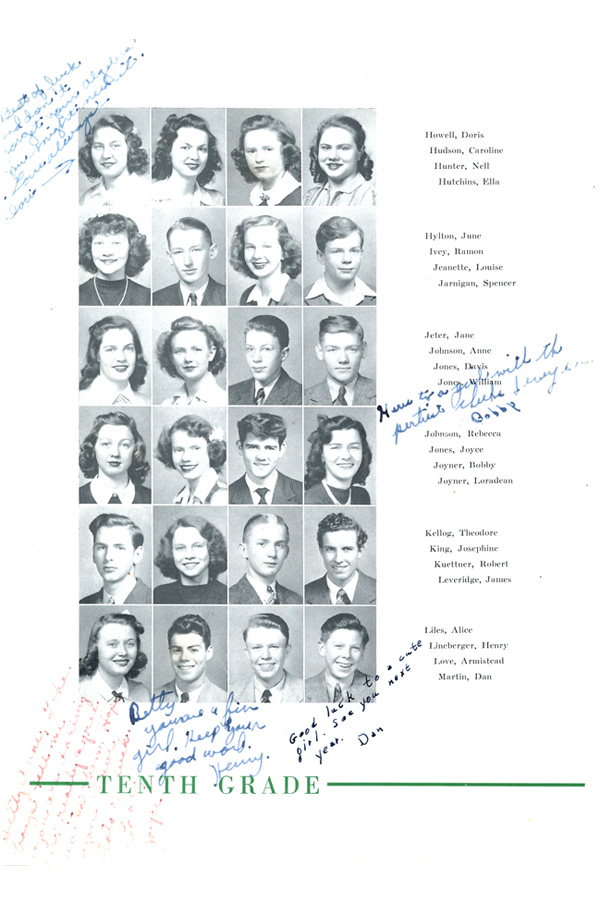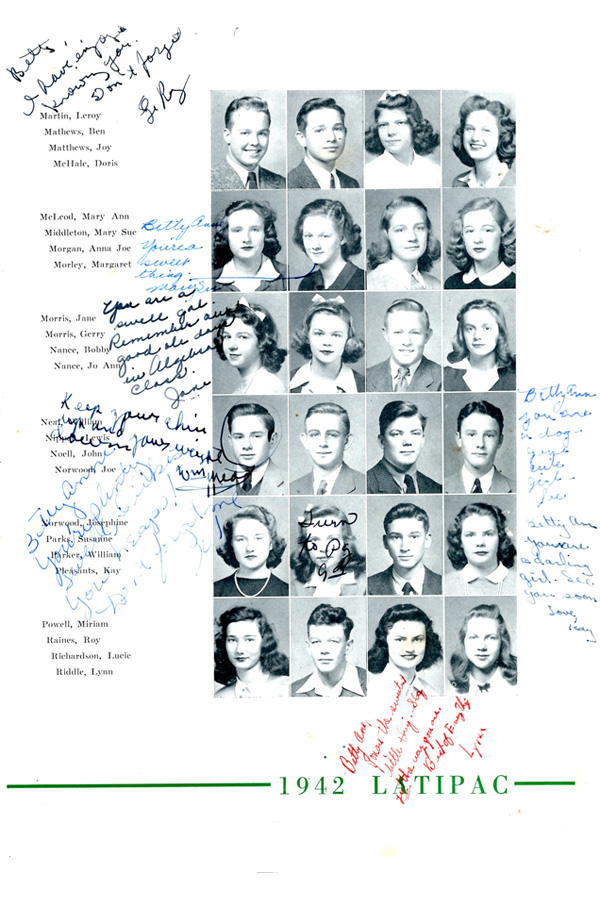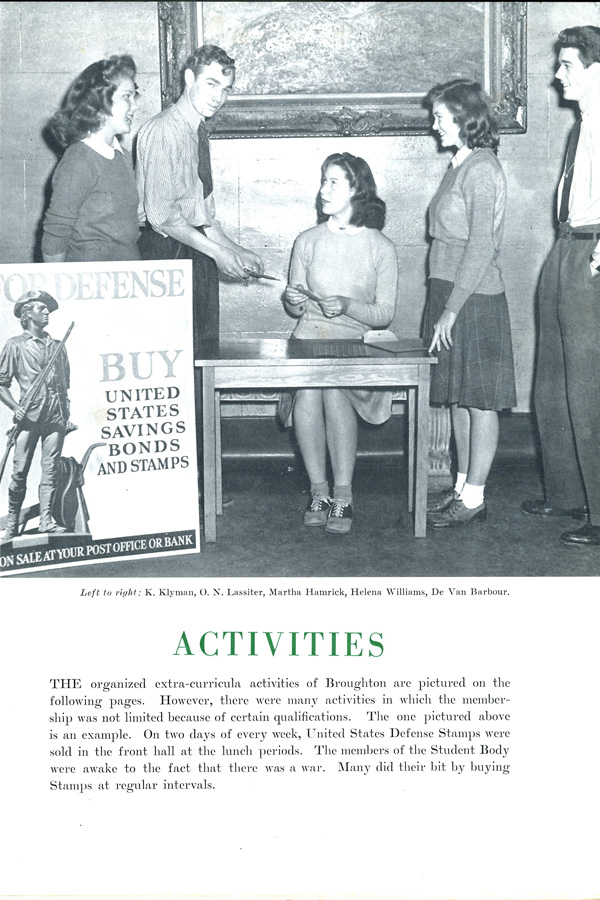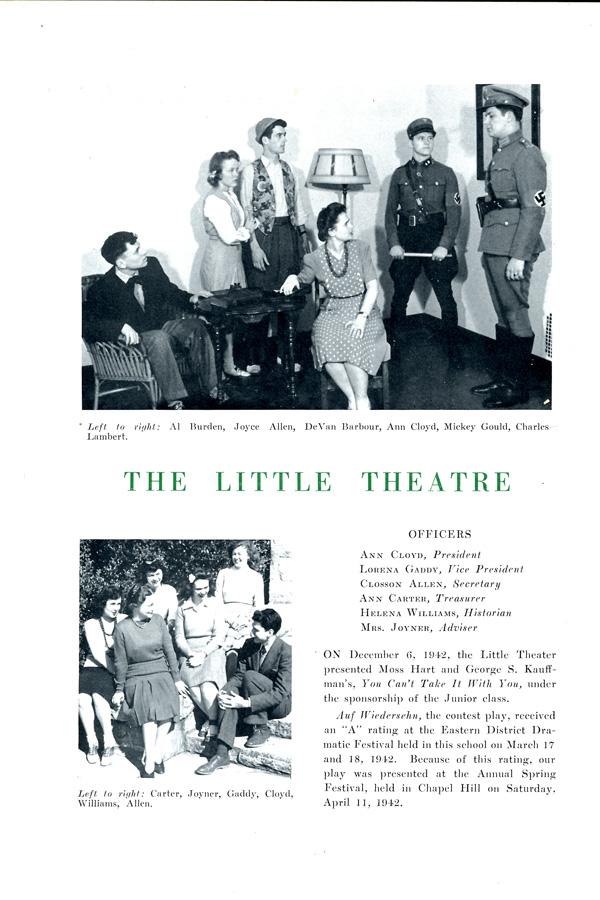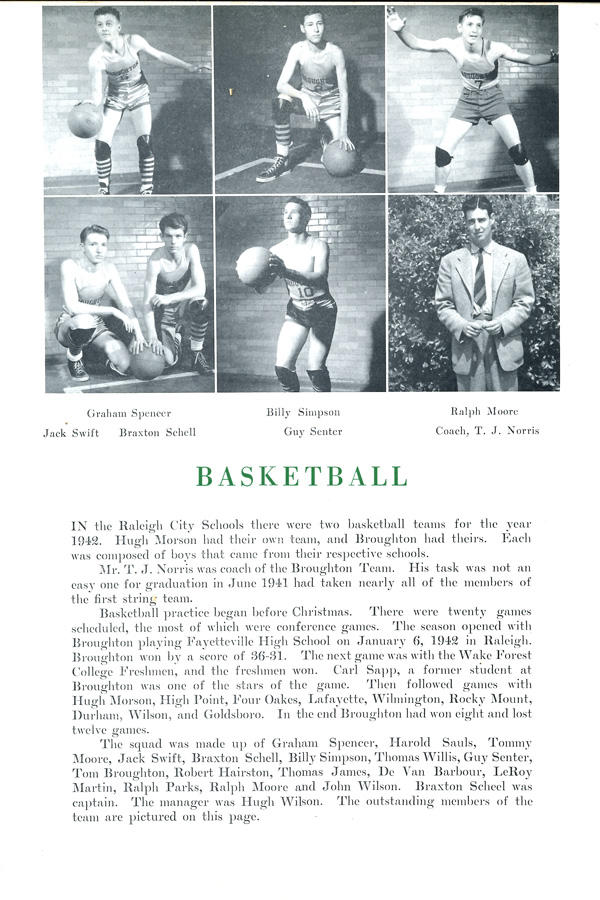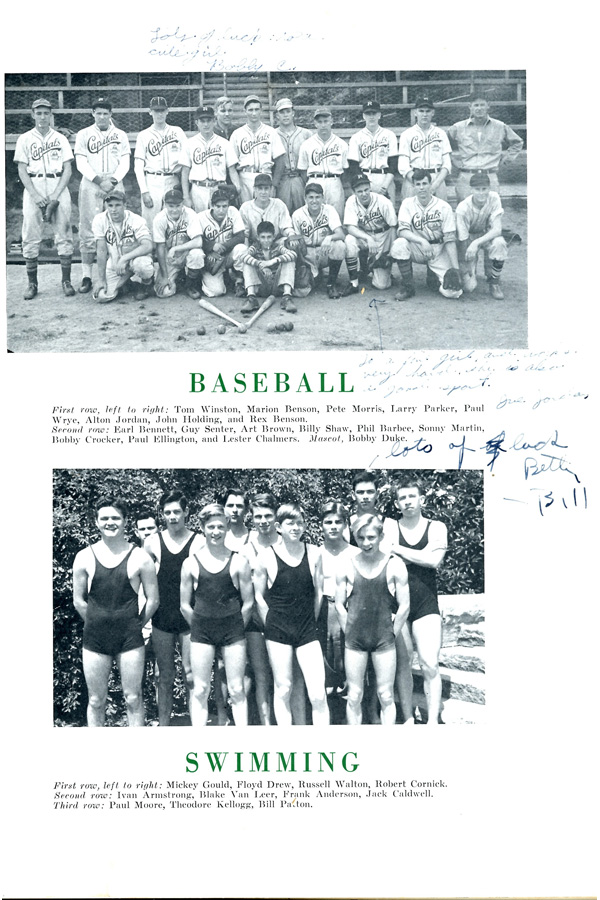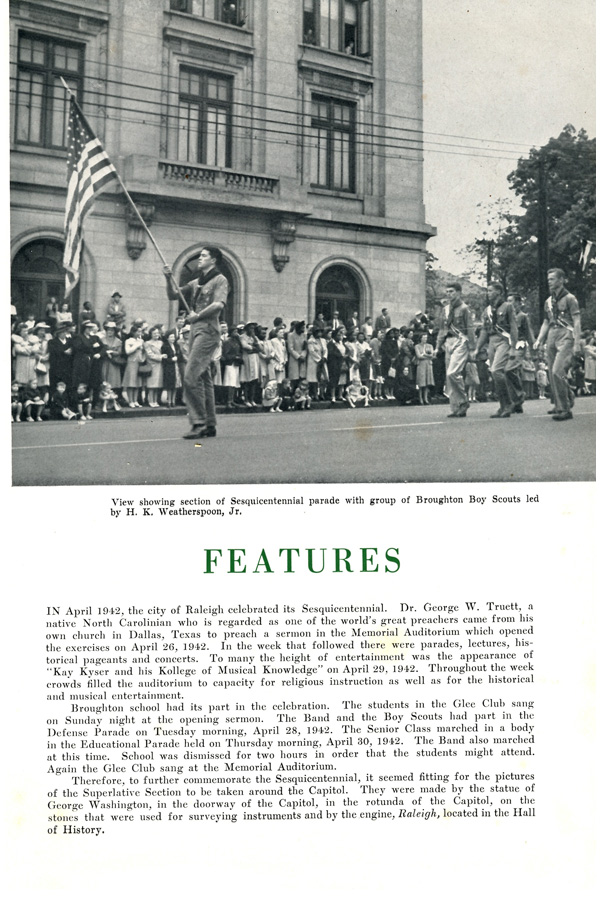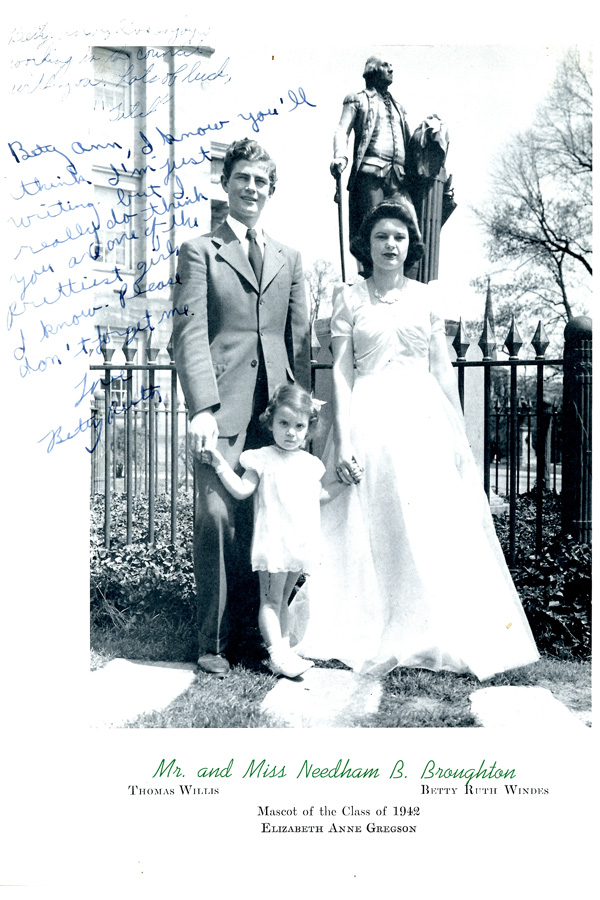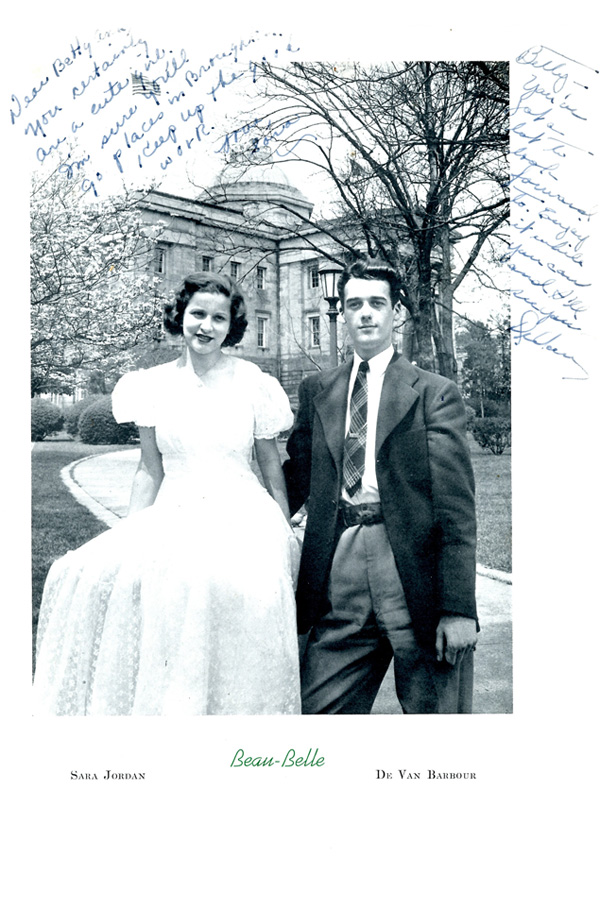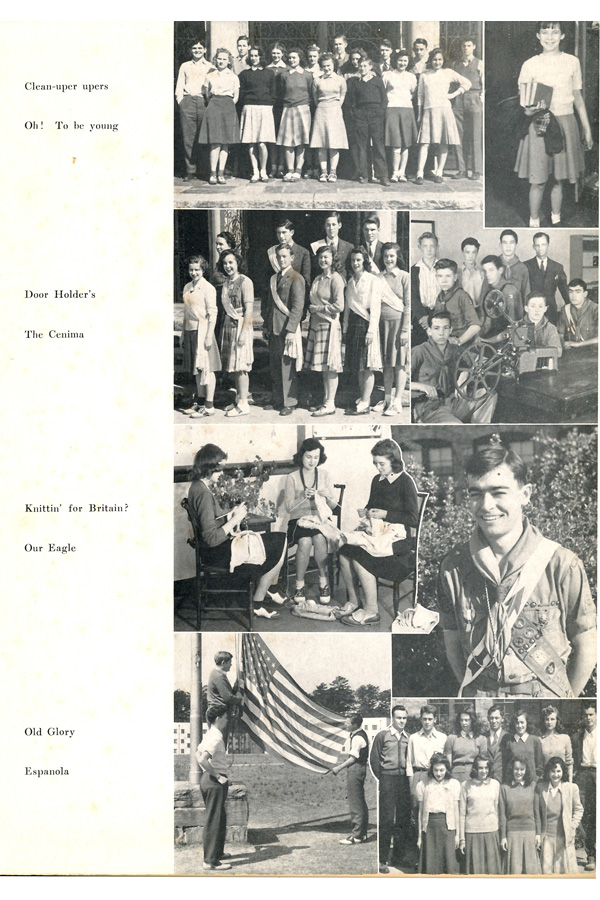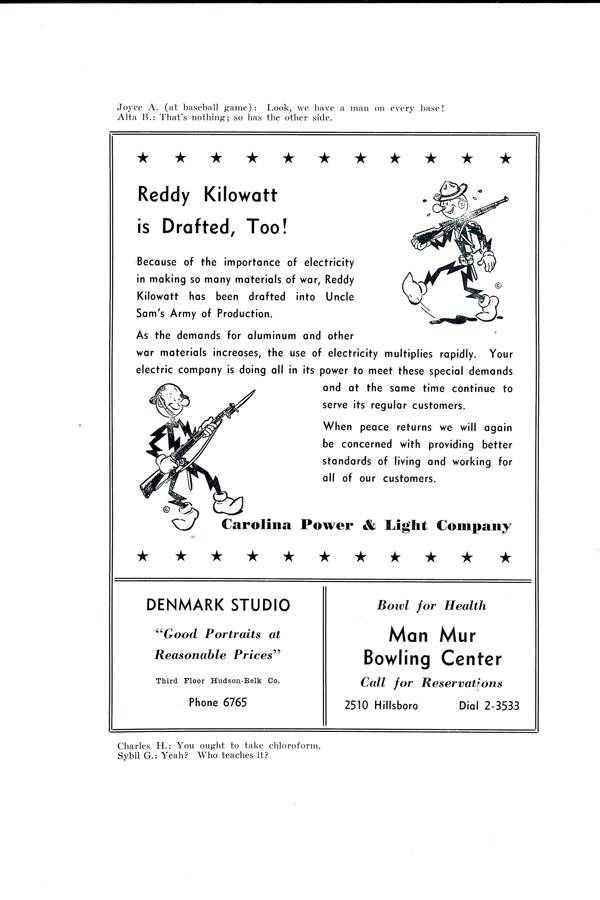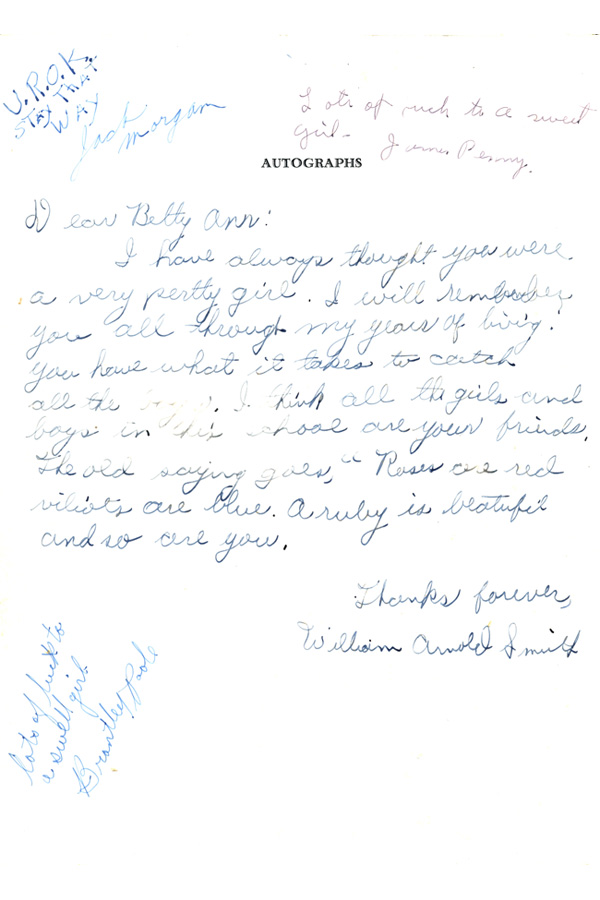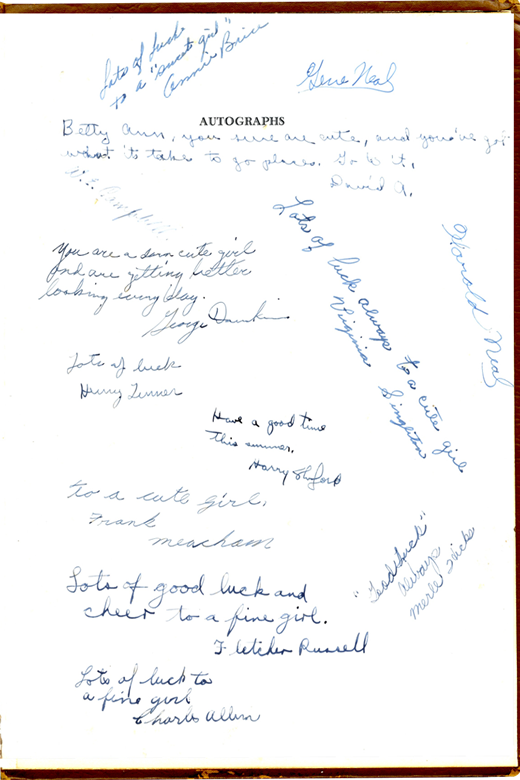 Check out yearbooks from other states
S