Dartmouth High School
"It is with joy and sadness that the Class of 1943 presents this book, for it marks, an epoch-making year in global events and may be the last for the duration – one among many traditions which must step aside for war-time emergencies."
Throughout the 1943 Dartmouth High School Harpoon yearbook there is discussion of the scaling back of athletics, school activities and other 'customary social events' which will be 'gradually suspended for the duration' of the War. However, instead of feelings of regret, the tone of the yearbook's announcement of these cuts is one of a shared sense of duty and gratitude 'for the ones we were still having.' This attitude is clear also on the many pages dedicated to current and former Dartmouth High students serving in the military, both male and female. Why do you think programs such as sports and dances were cut back at many schools during WWII and how might this have helped the war effort?
Dartmouth High School
Location: Dartmouth, MA
Year: 1943
Name of Yearbook: The Harpoon
School Address: 400 Slocum Road
Dartmouth, MA 02747
School Status: Closed; now Dartmouth Town Hall
Things to look for:
Students and alumni currently serving
Scaling back of school programs
'Seniors in a Nutshell'
Activities/student life
Sports/clubs
Signatures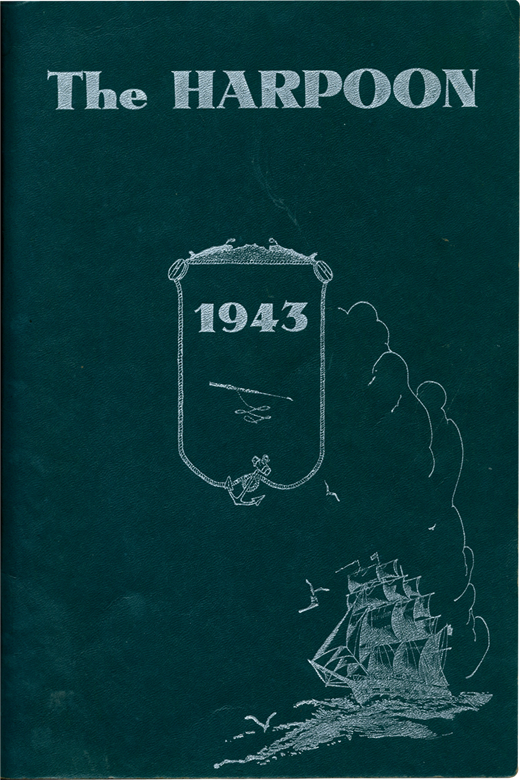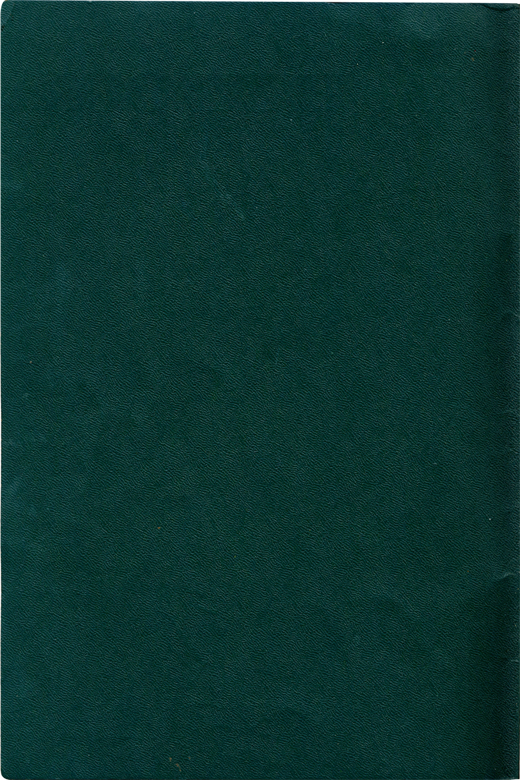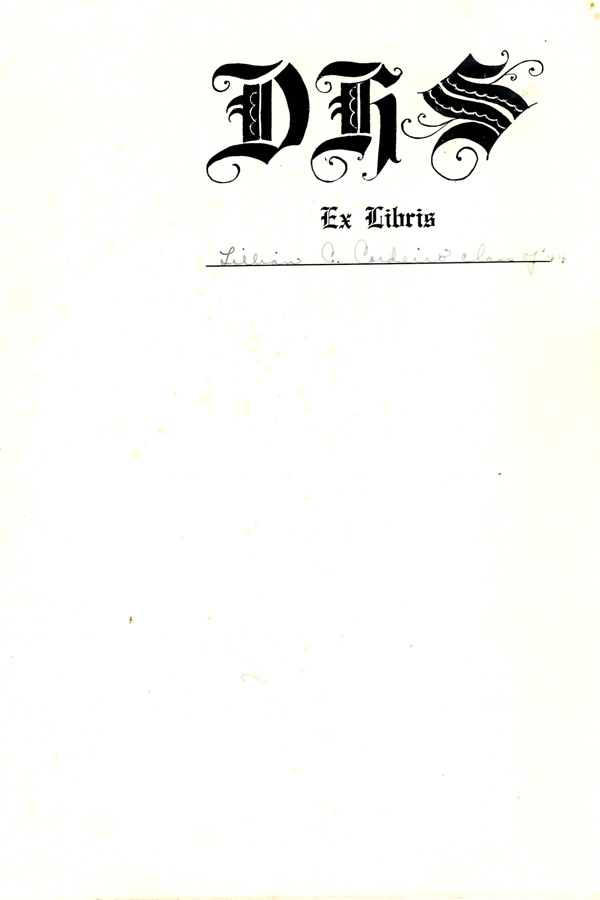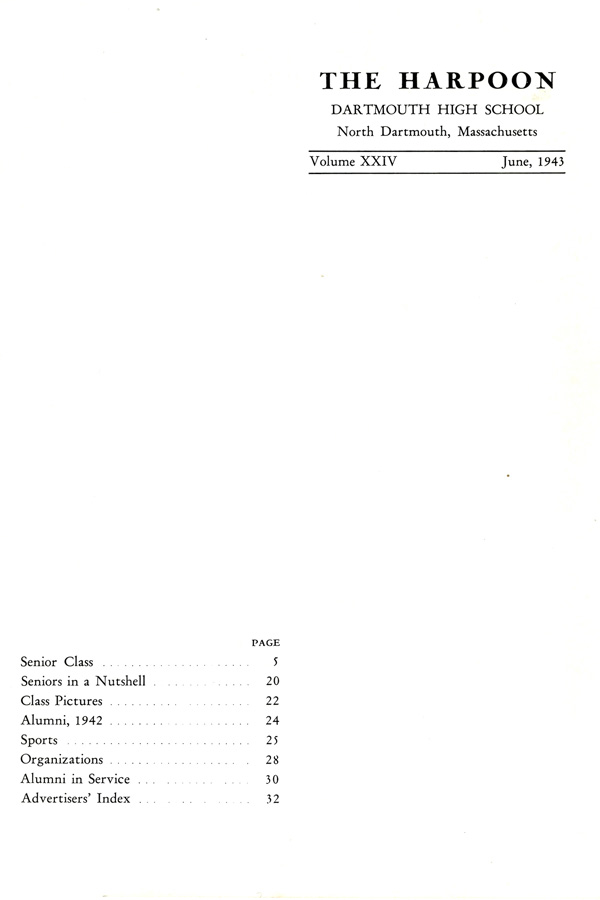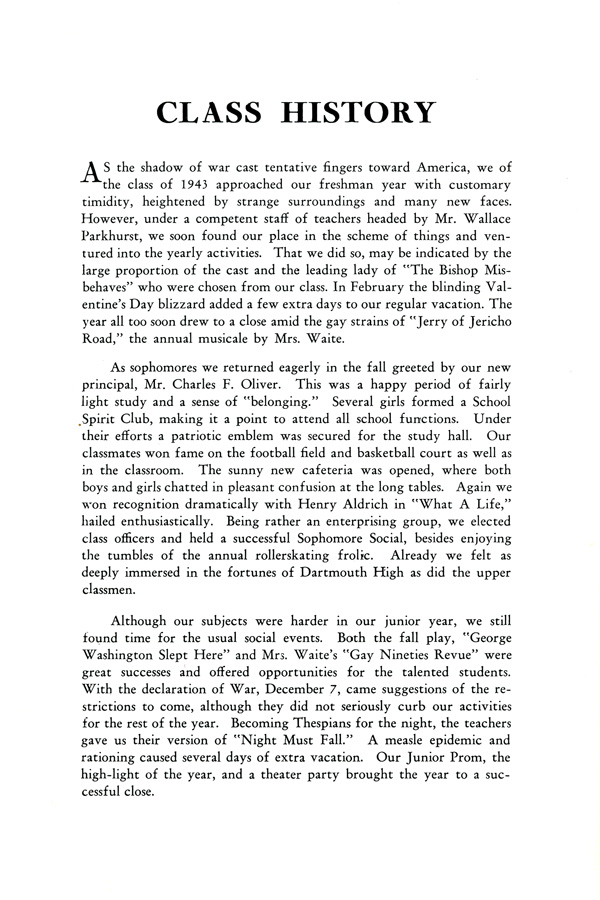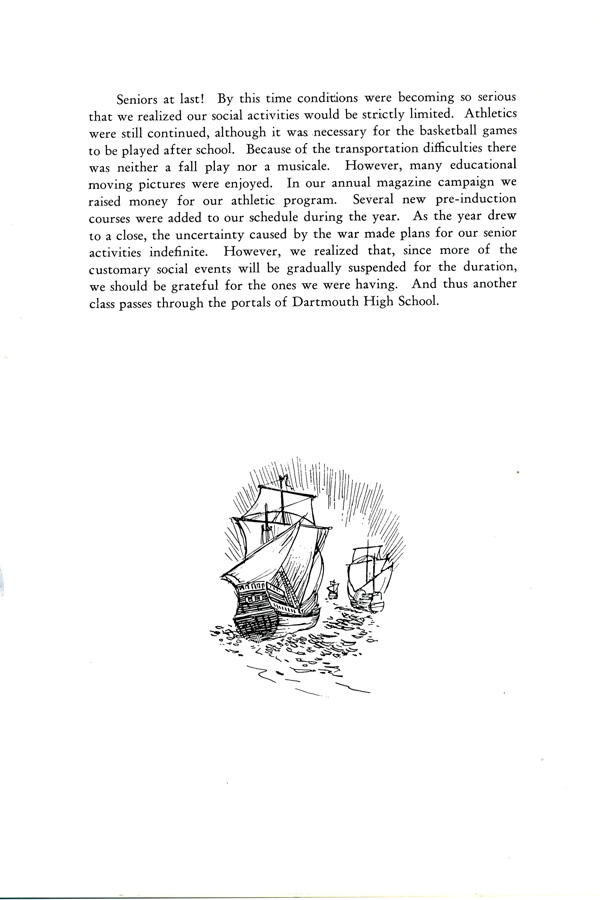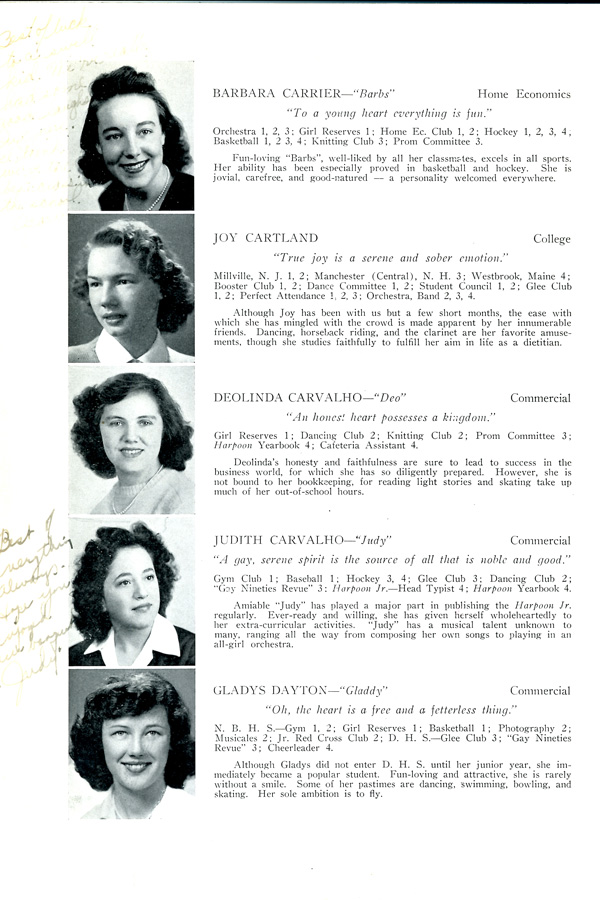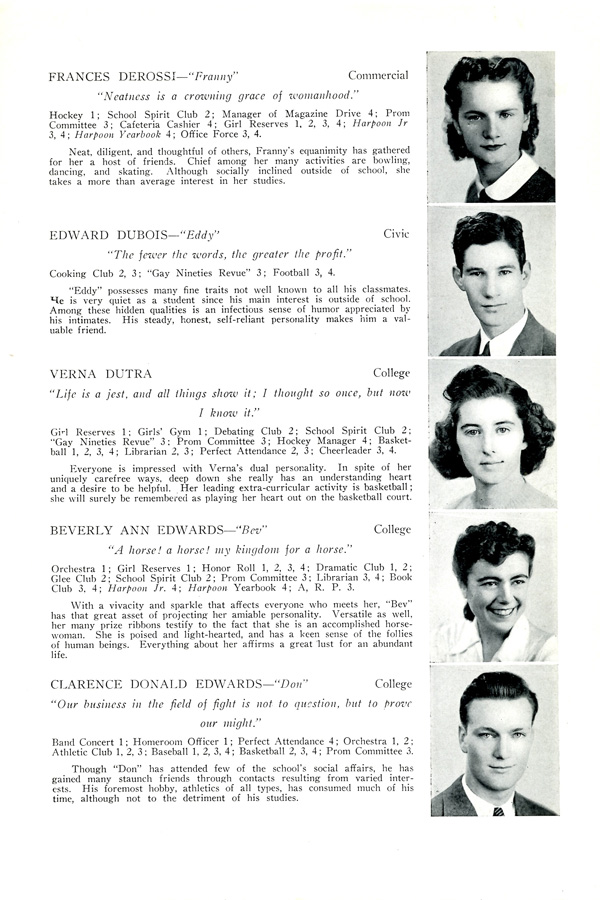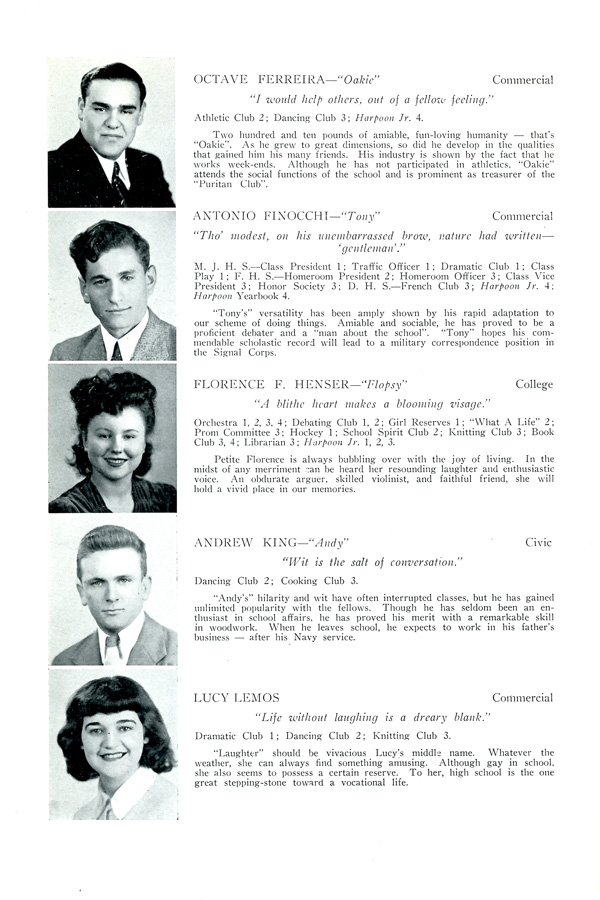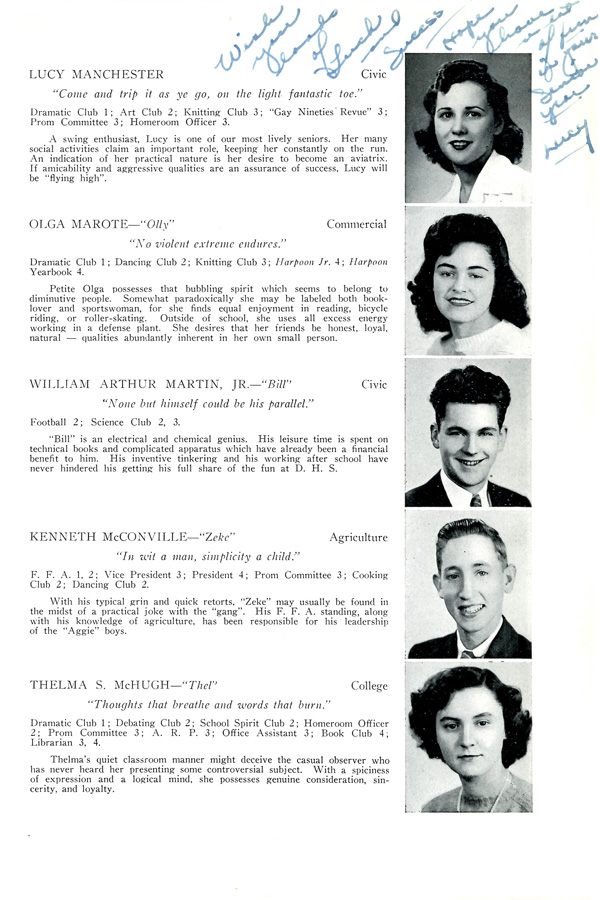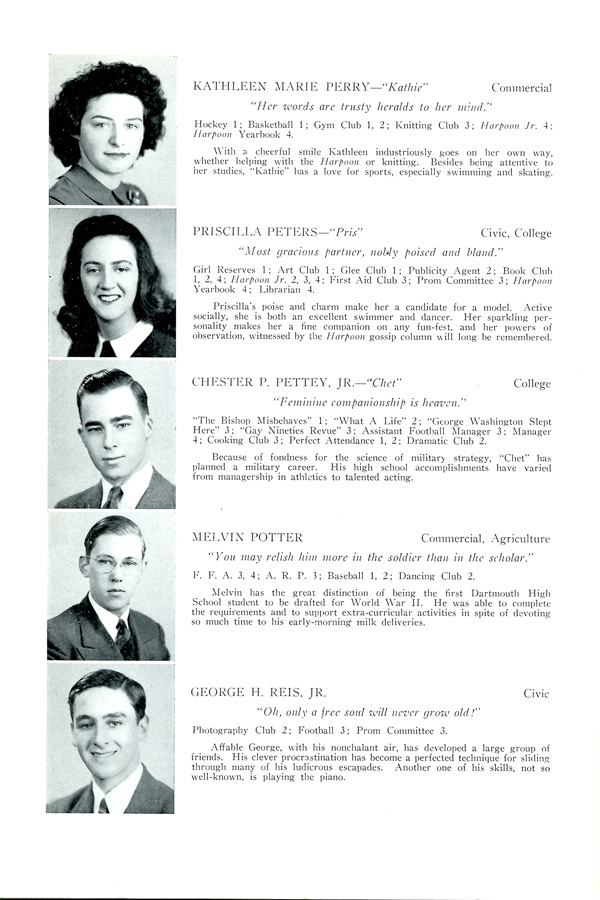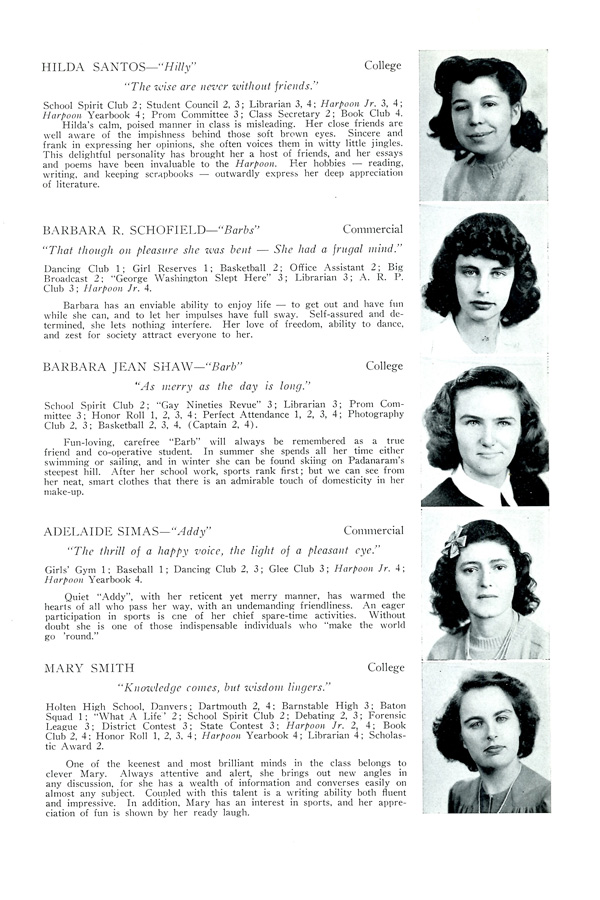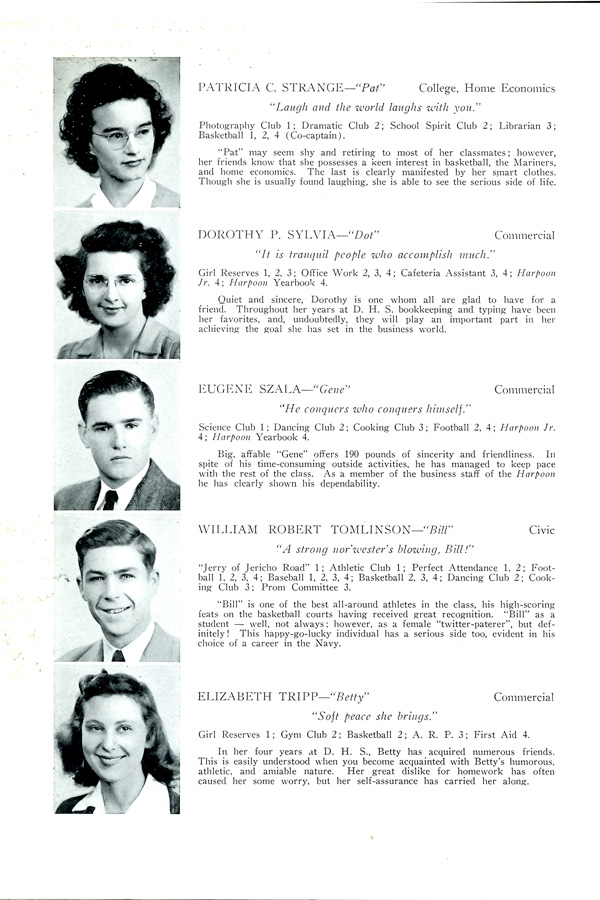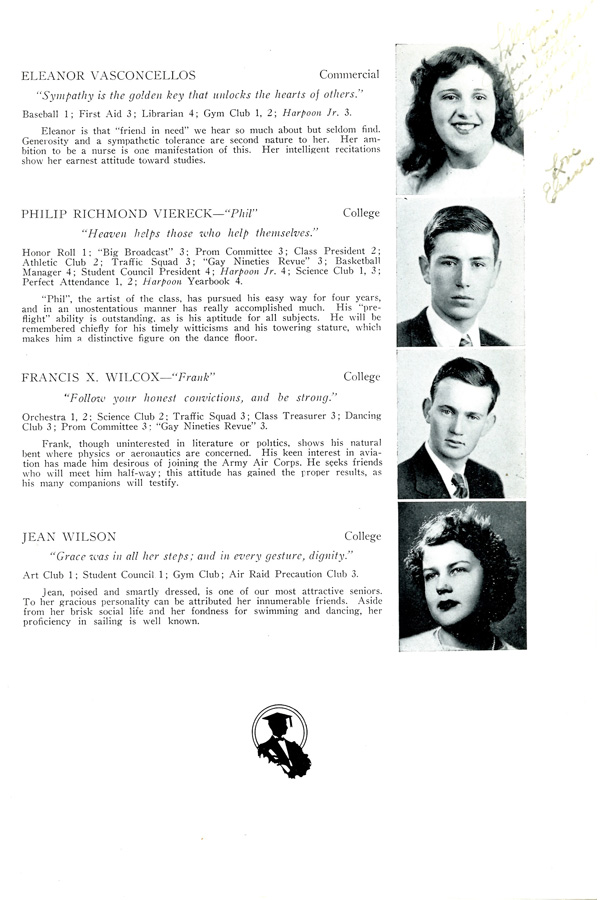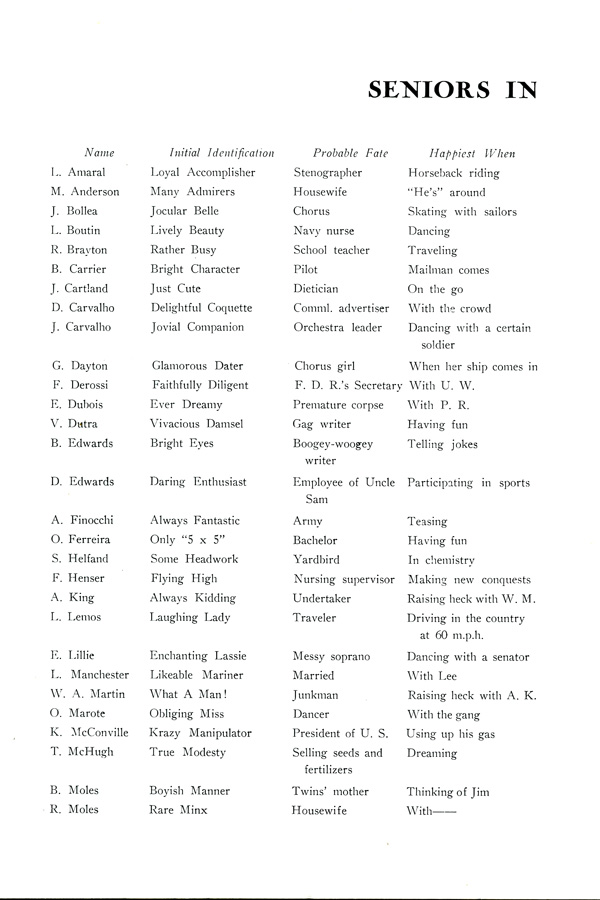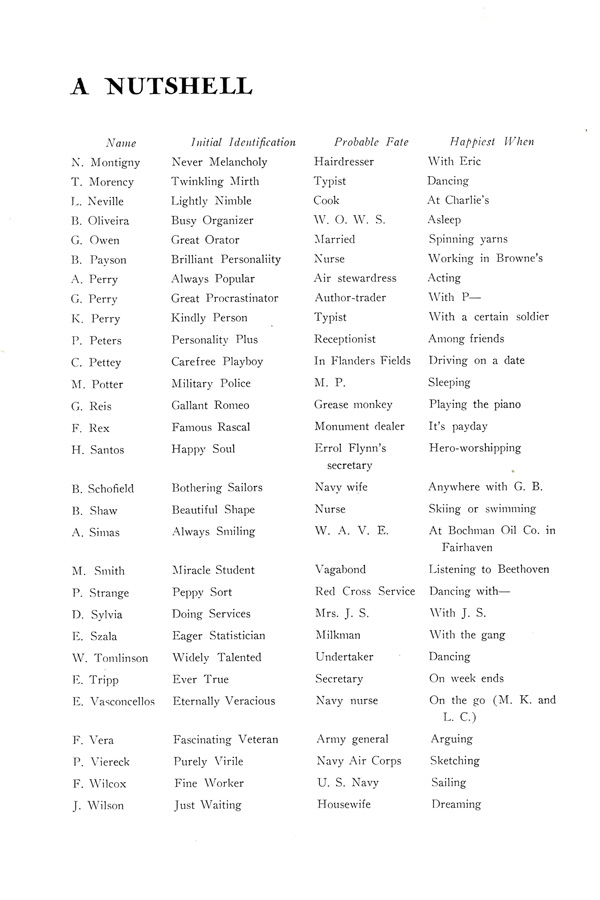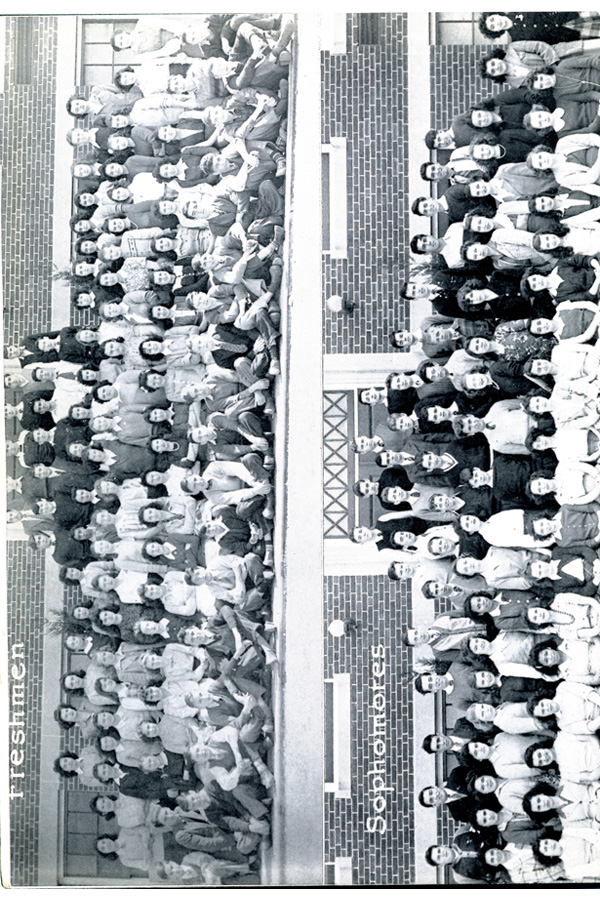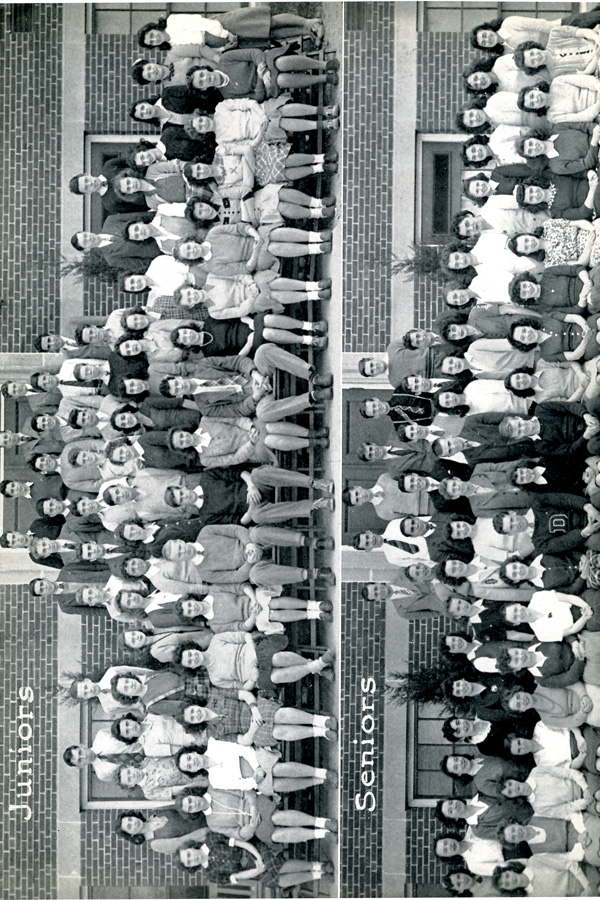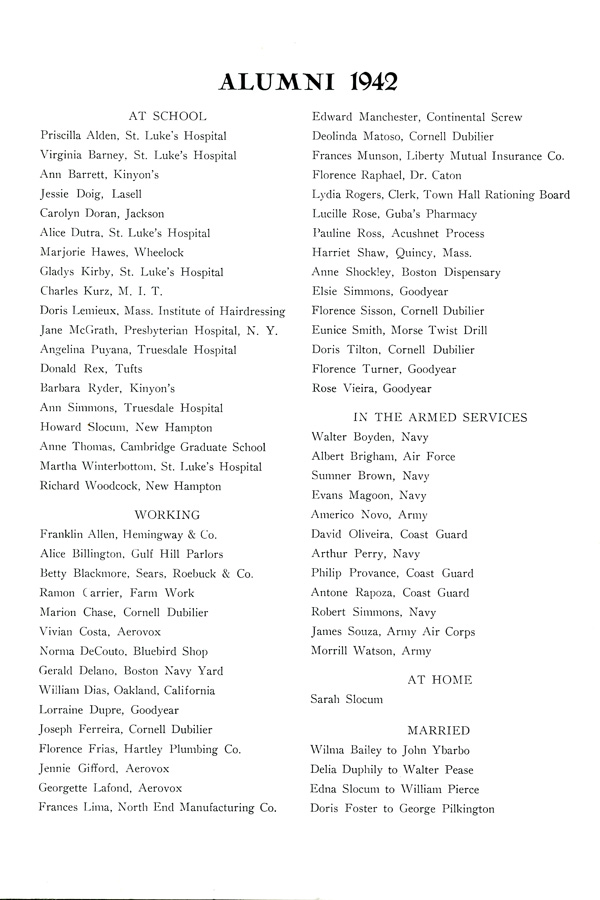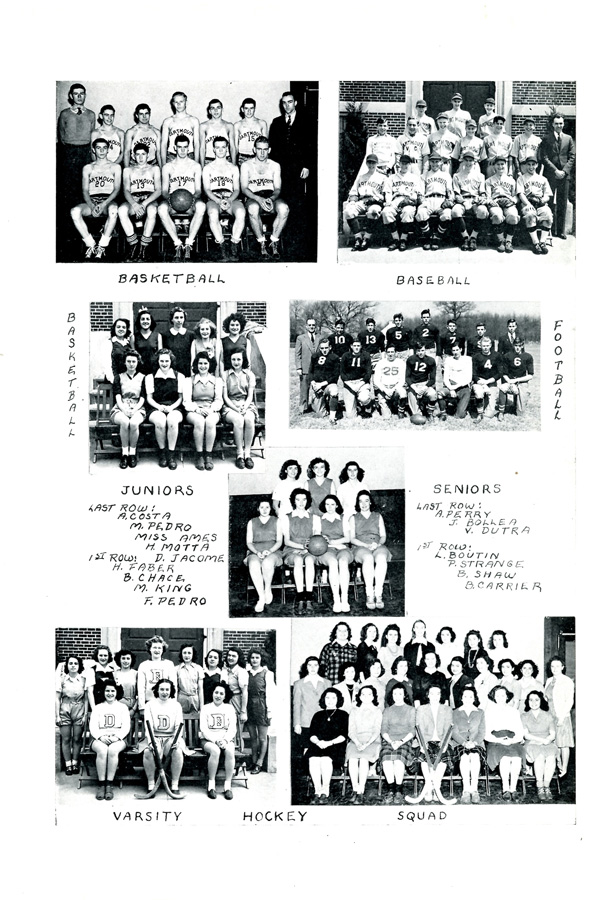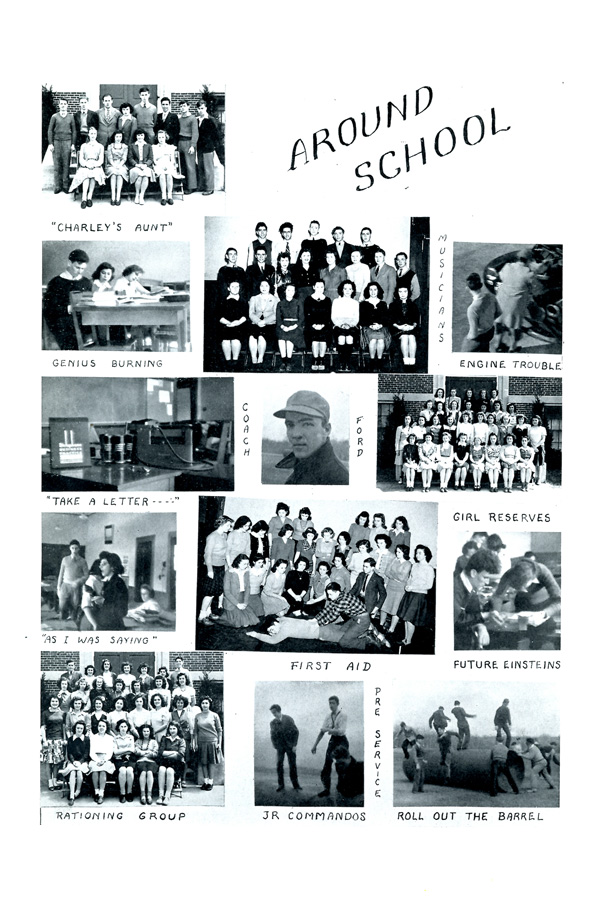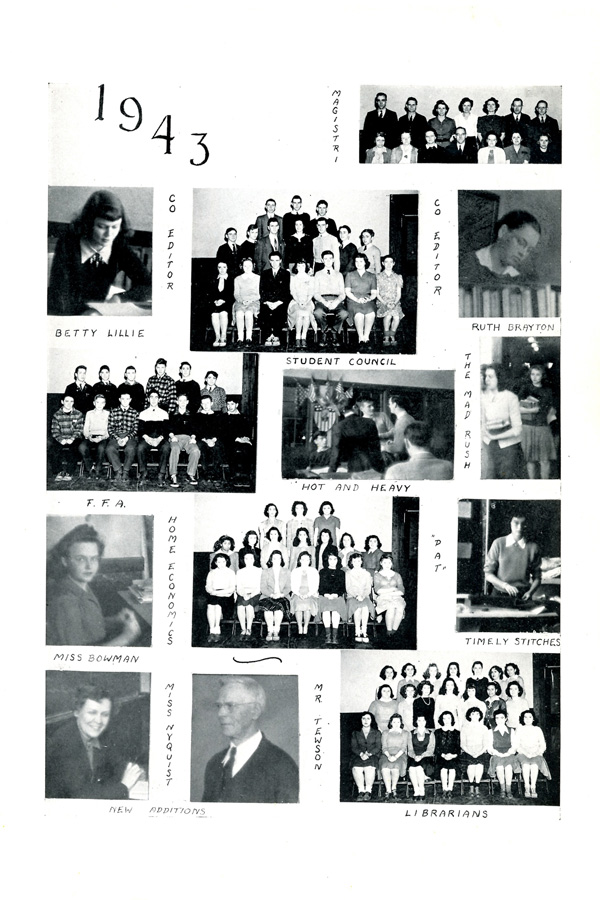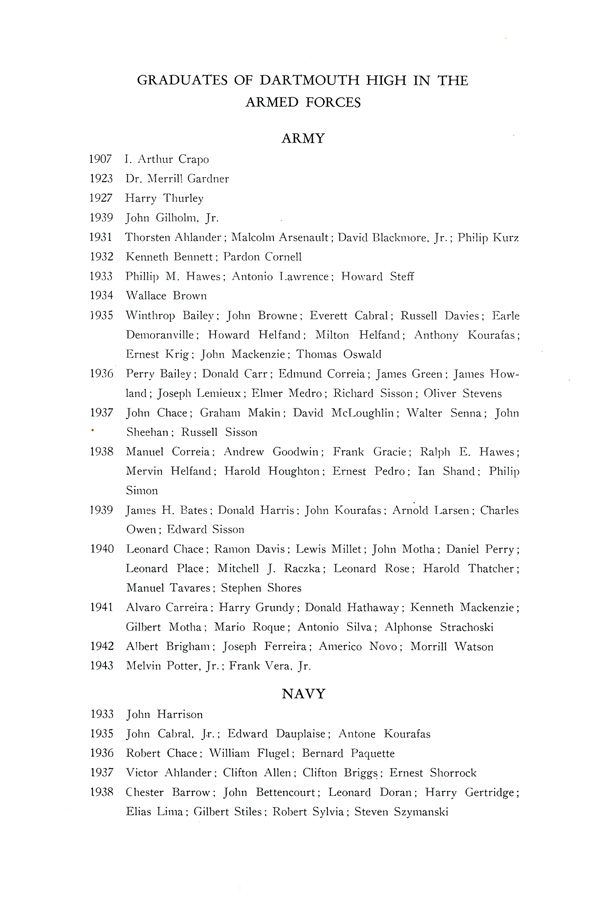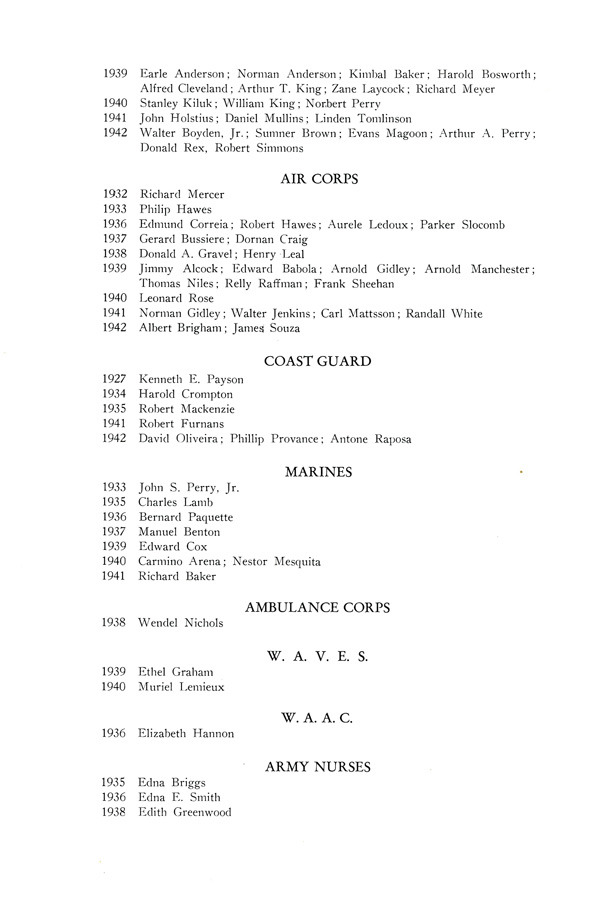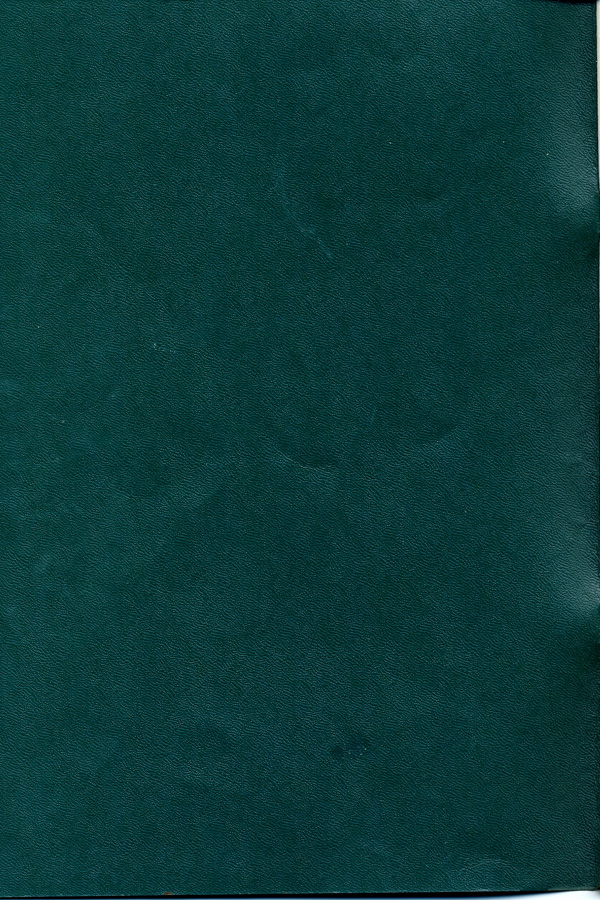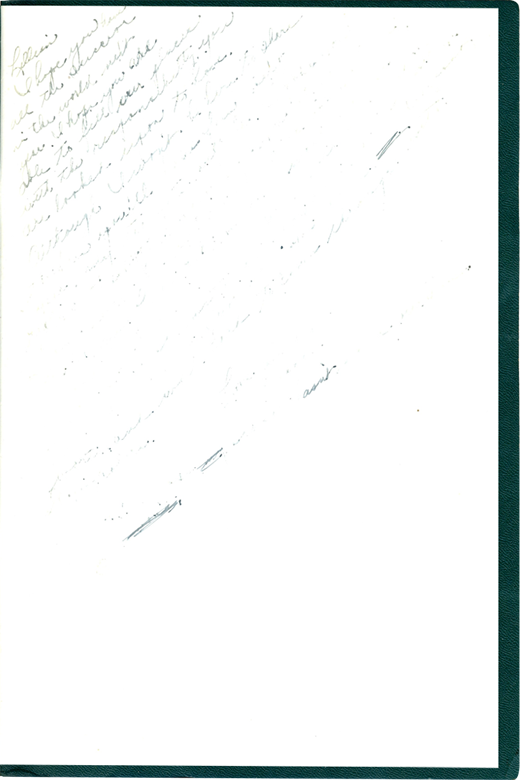 Check out yearbooks from other states
S