University High School
"We are that hope, the young, the ready, we
Who come with courage to a world which waits
And prays that we can build another way
Of life, which will stand firm against the fates."
In a hand-folded and taped cover, not much thicker than the average cardboard school notebook, and with a yellow stamped cover and saddle-stapled binding, the 1942 University High School yearbook from Columbia, South Carolina is a lovingly primitive and hand-made collection of memories. Less a yearbook and more of a scrapbook, the photos of graduating seniors too are not printed on the pages, but actually physically fastened to each page. Despite the amateurish presentation and early phase of the War during which the yearbook was published, the events of the WWII are directly addressed by a student poem at the beginning of the book entitled 'Hope.' If this yearbook had been published in 1944 or 1945, how might the tone of the yearbook poem been different?
University High School
Location: Columbia, SC
Year: 1942
Name of Yearbook: None
School Address: College Street between Sumter Street ∧ S Main Street
Columbia, SC 29208
School Status: Closed; now part of the University of South Carolina campus
Things to look for:
Patriotic poem
Last Will & Testament
Class statistics
Commencement announcement and graduation tassel
Activities/student life
Sports/clubs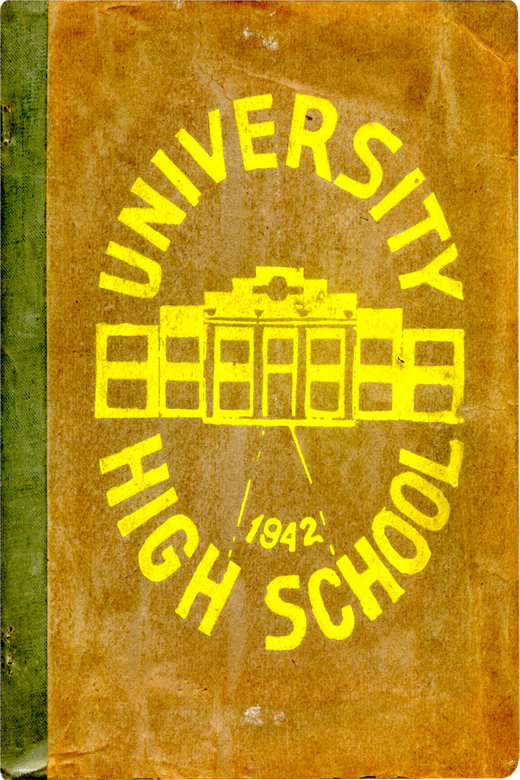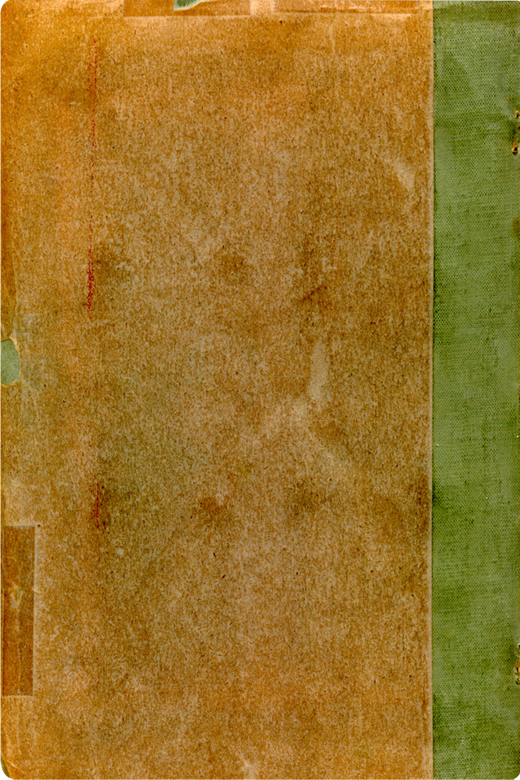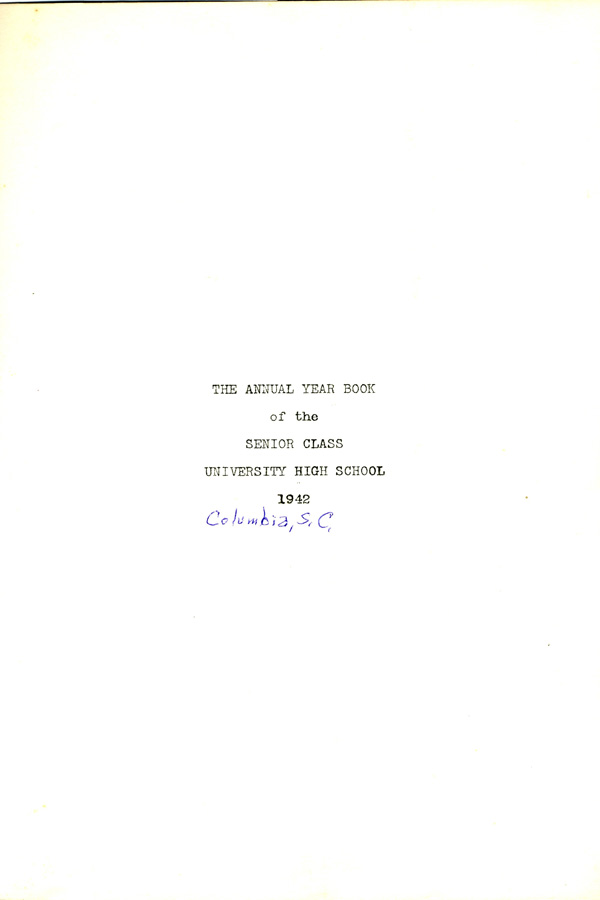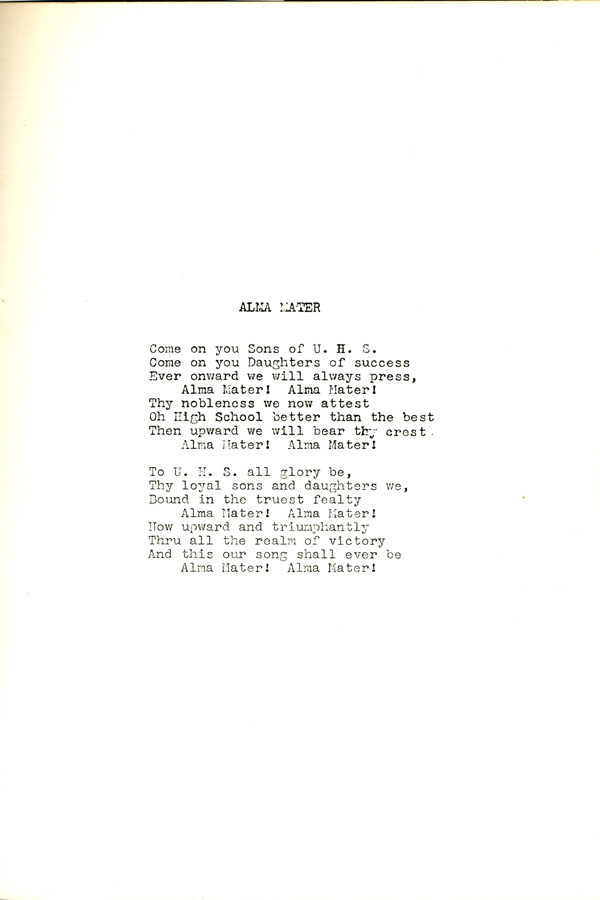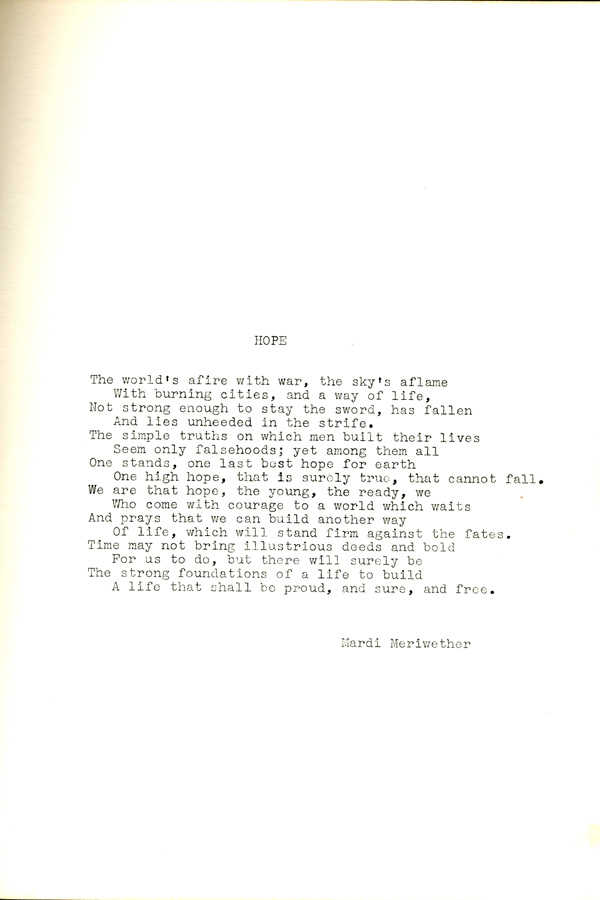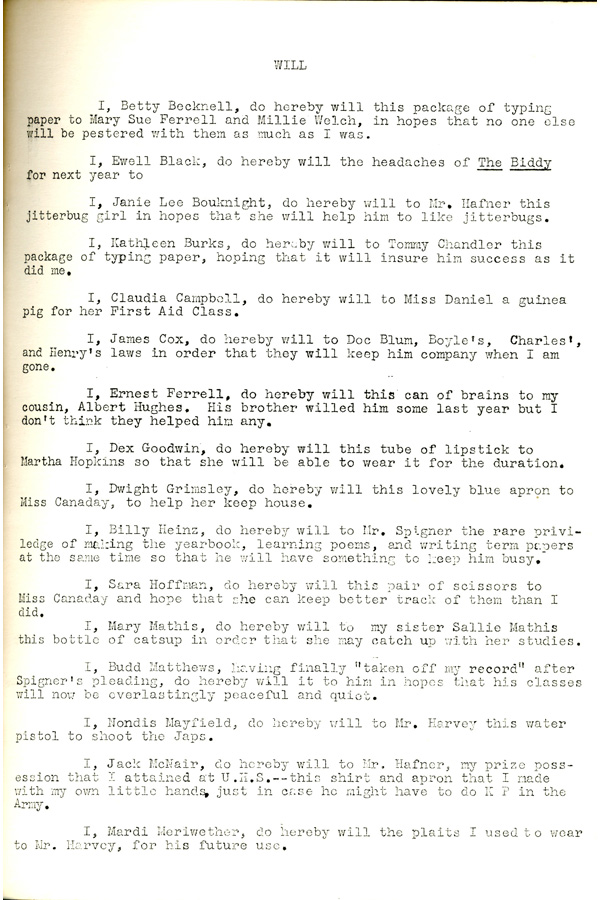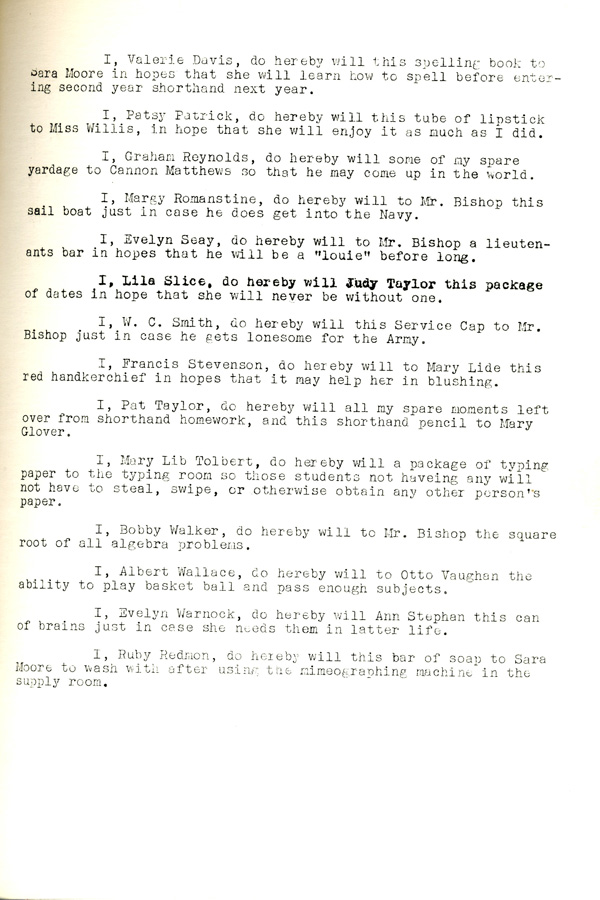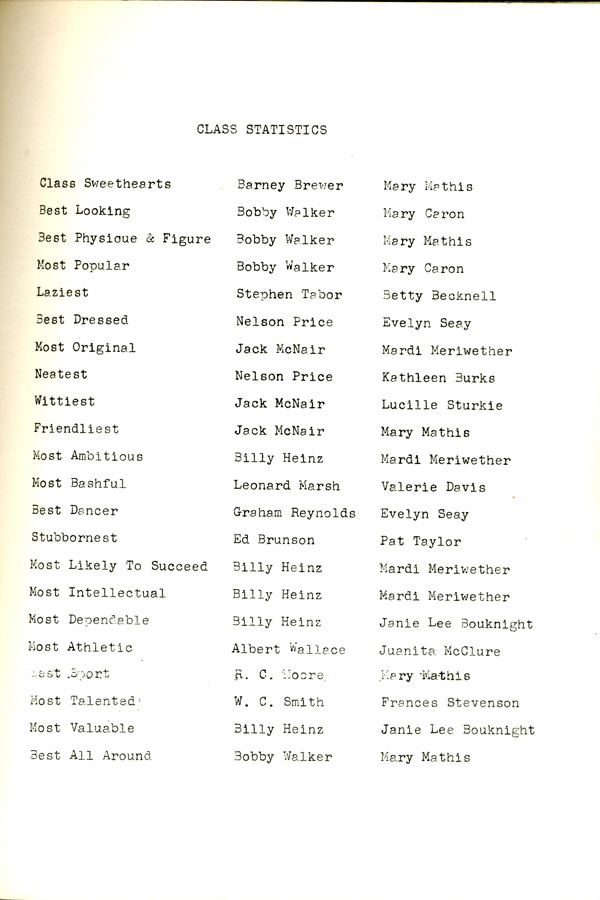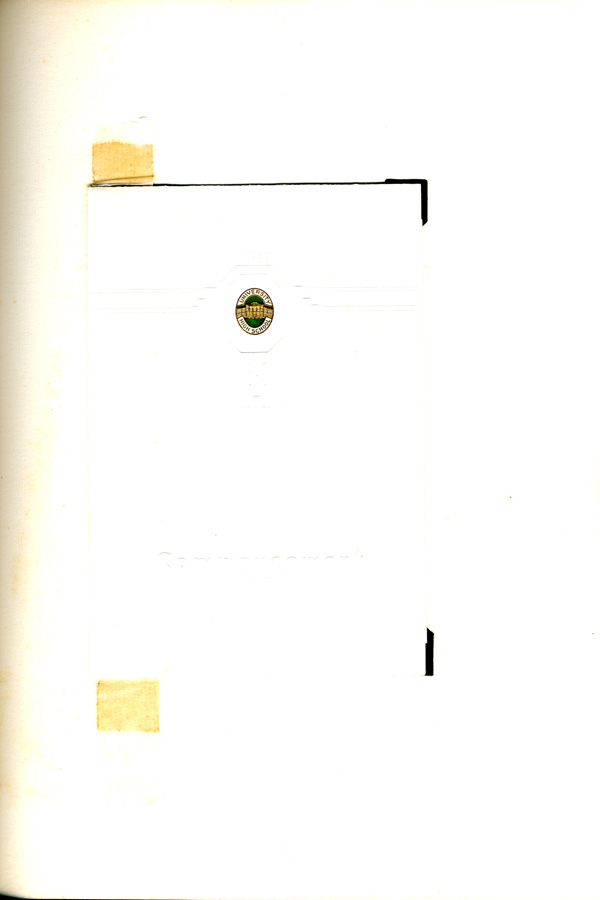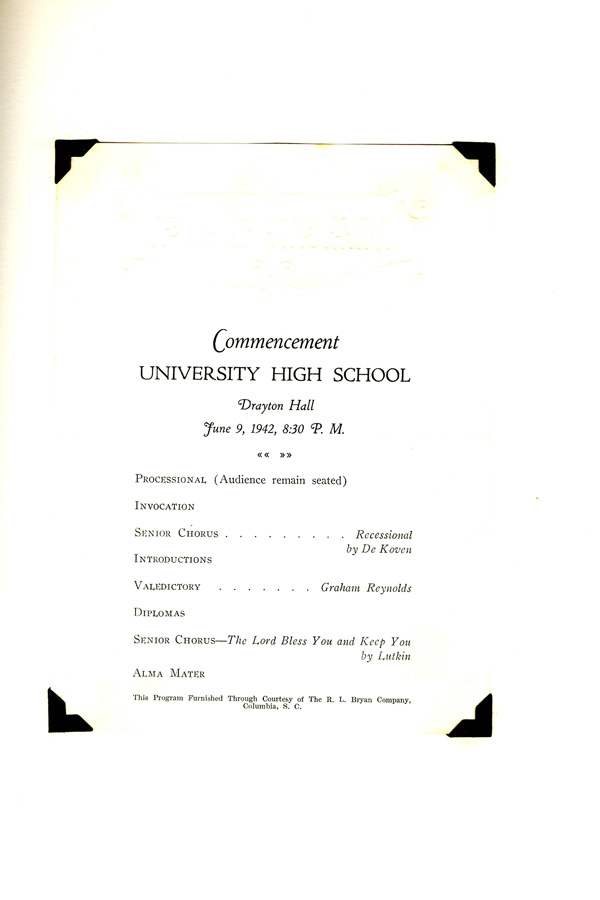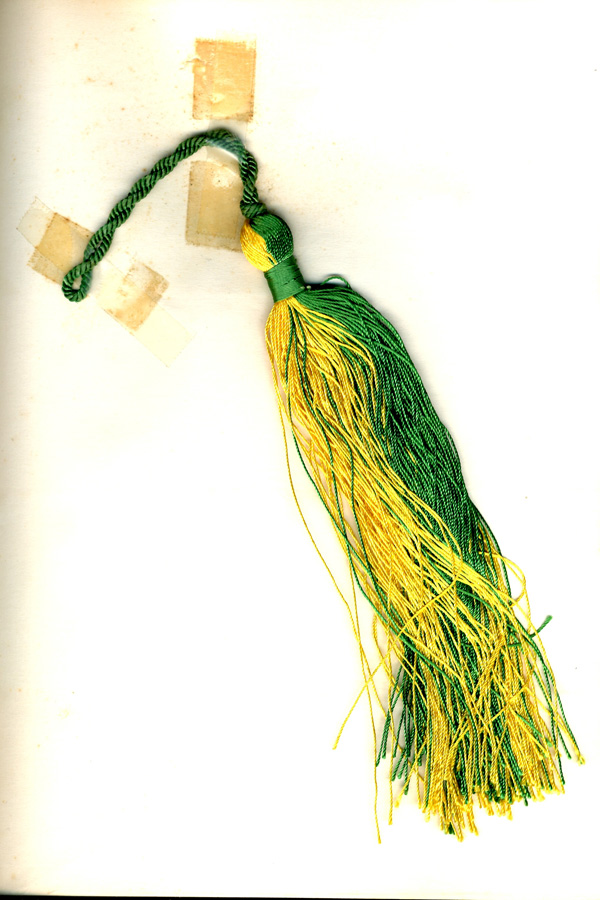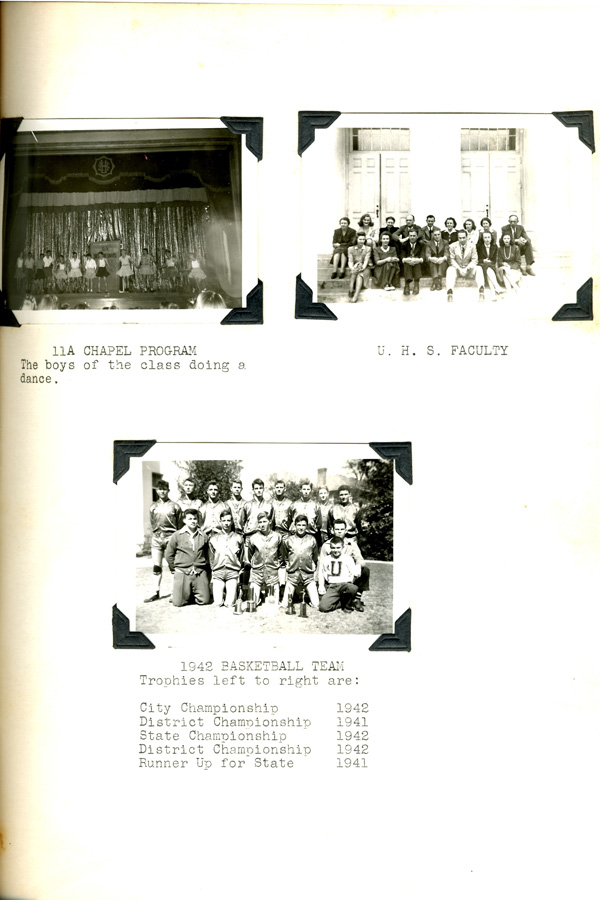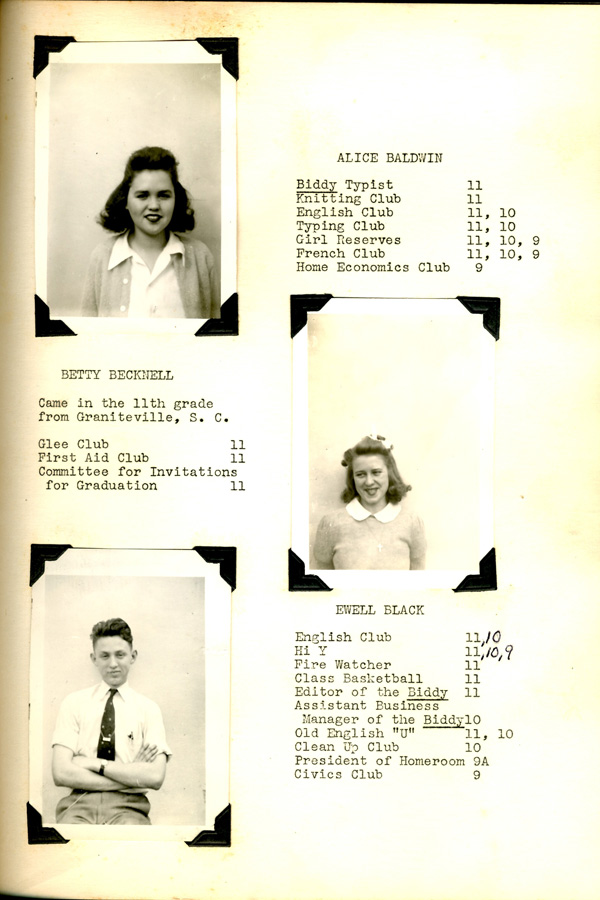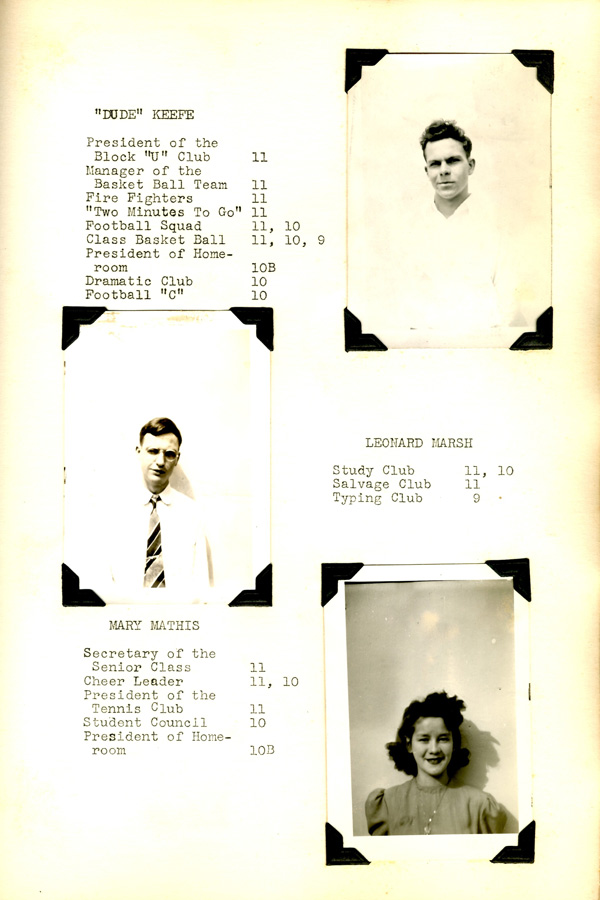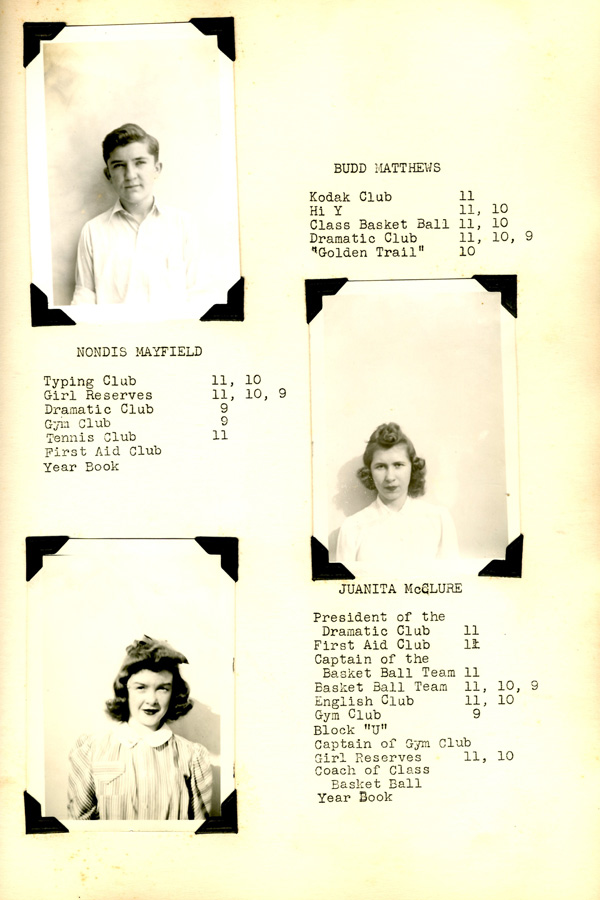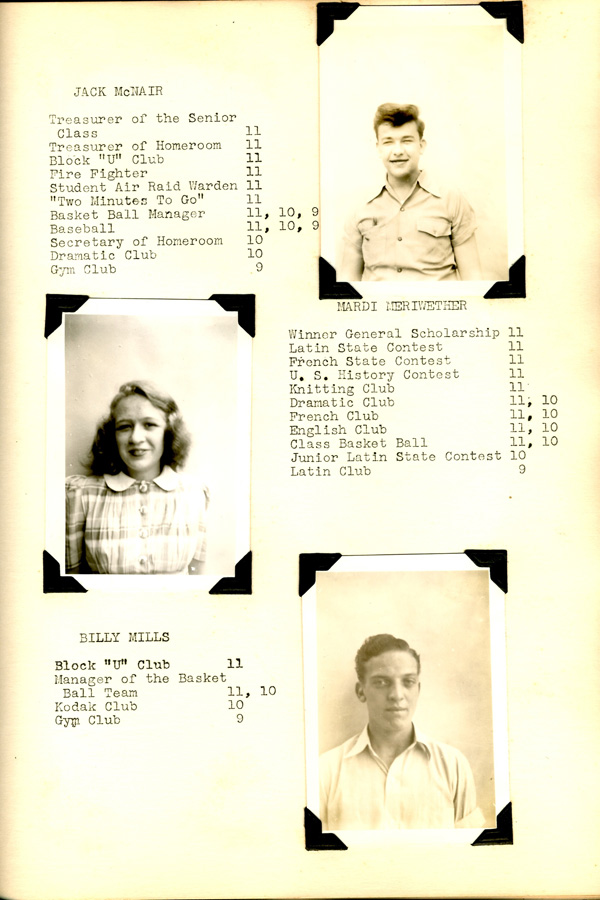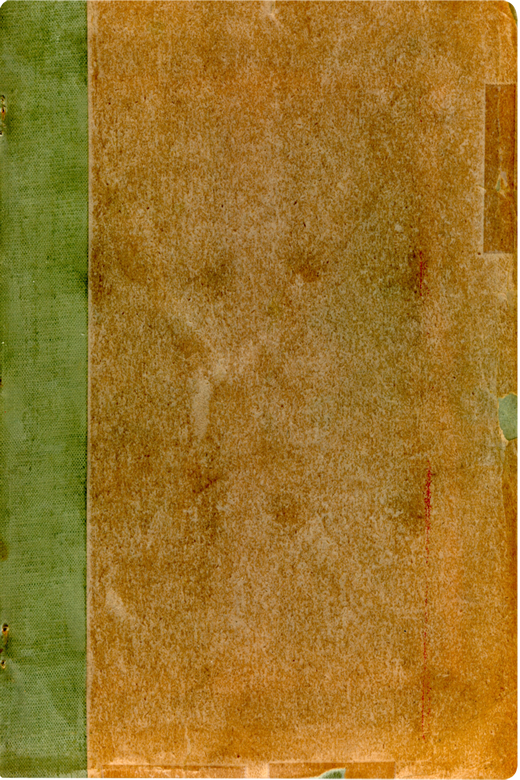 Check out yearbooks from other states
S