Prescott High School
"Our biggest job is to prepare for the future so that we, and those who follow us, may live in a world free from want, fear and hunger. It is our job to keep those who have a lust for the power of destruction from destroying peace and throwing all mankind back into the dark ages."
The totals of the 1944 graduating class of Prescott High School in Prescott, Arizona numbered 90 people – 53 girls and 37 boys. Prescott High's 1944 Hassayamper yearbook presents all the events and remembrances of the class year through a mock journey of the school's mascot: Budgy The Badger. Throughout the pages of the Hassayamper, Budgy 'goes out for the team,' 'hits the high points' and catches some students 'off guard.' However, this playfulness is balanced off against the harsh realities of war. Why does Prescott High's service flag bear nine stars and what do they represent for the school?
Prescott High School
Location: Prescott, Arizona
Year: 1944
Name of Yearbook: The Hassayamper
School Address: 300 S. Granite Street
Prescott, AZ 86303
School Status: Closed; now a middle school
Things to look for:
Students who have passed away in service
Students and alumni currently serving
Last Will & Testament
Budgy The Badger
Activities/student life
Sports/clubs
Signatures
View Full Glossary
Major WWII Vocabulary:
Service Flag
Minuteman Flag
The Draft
Home Front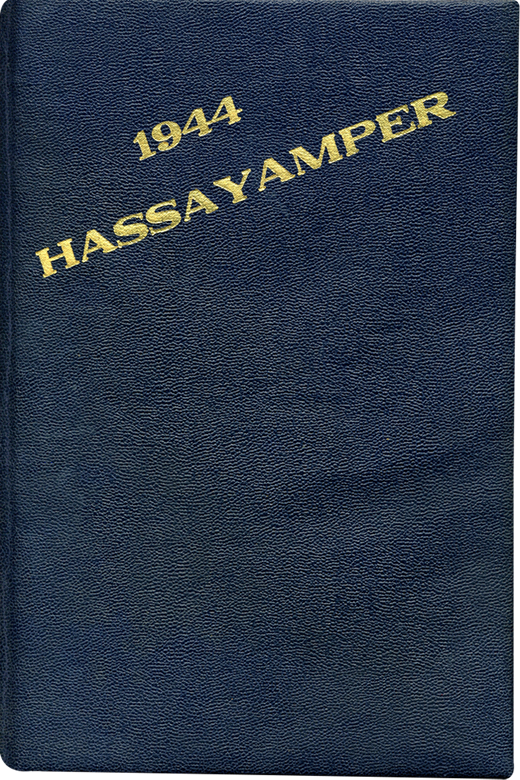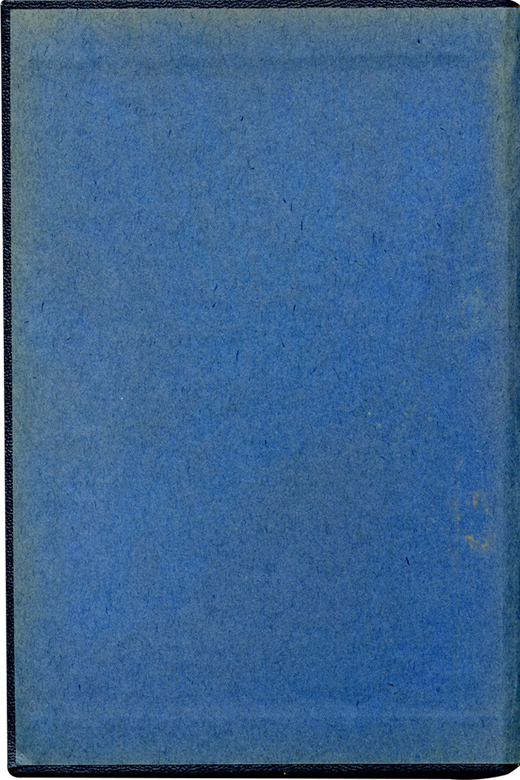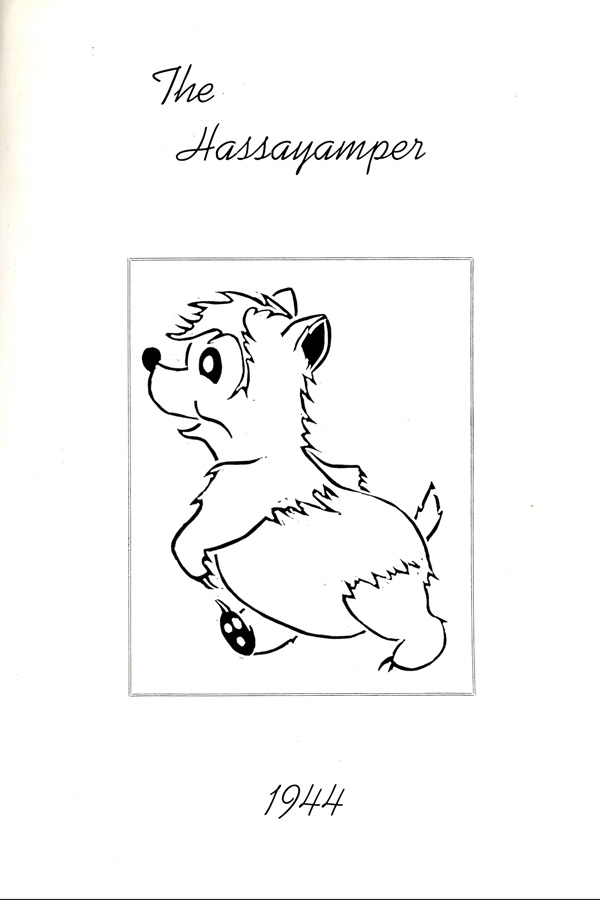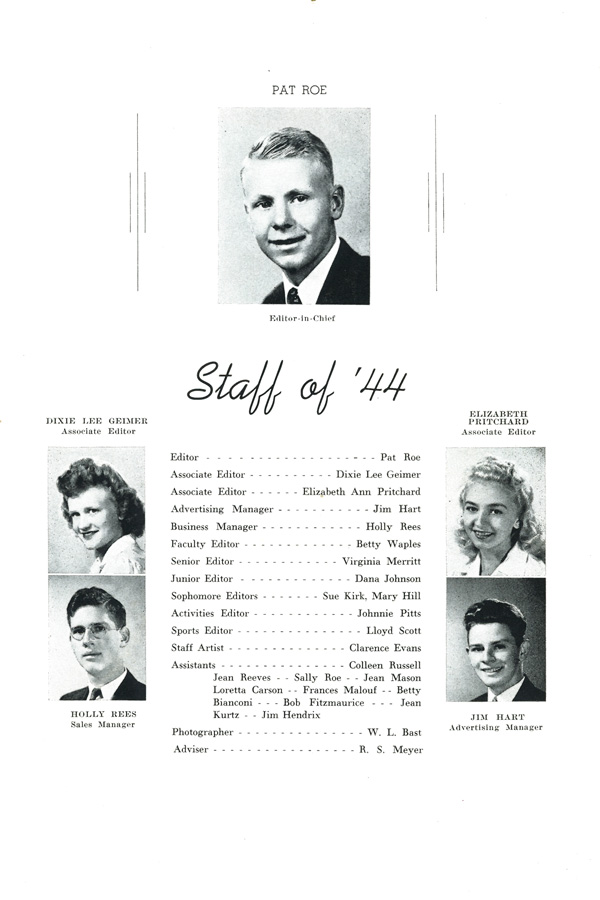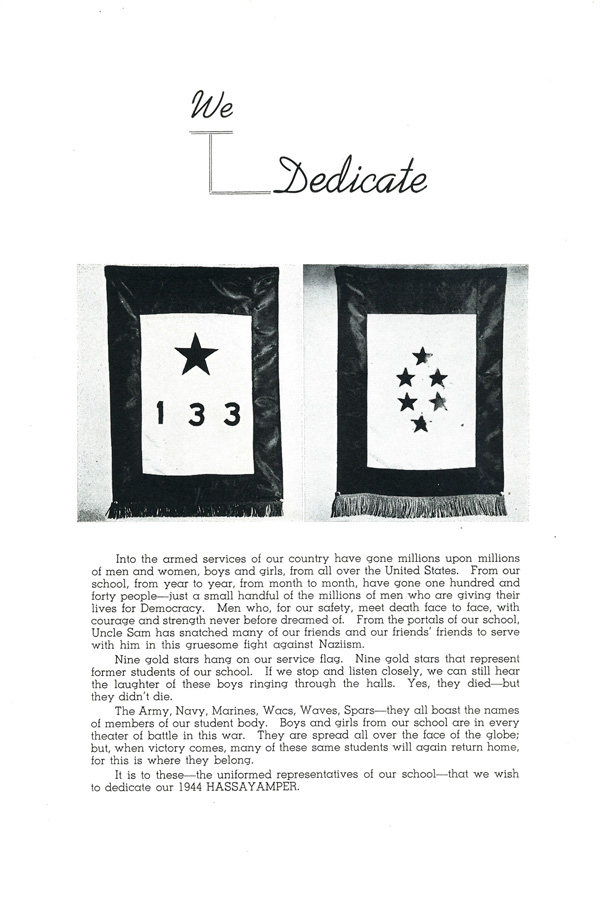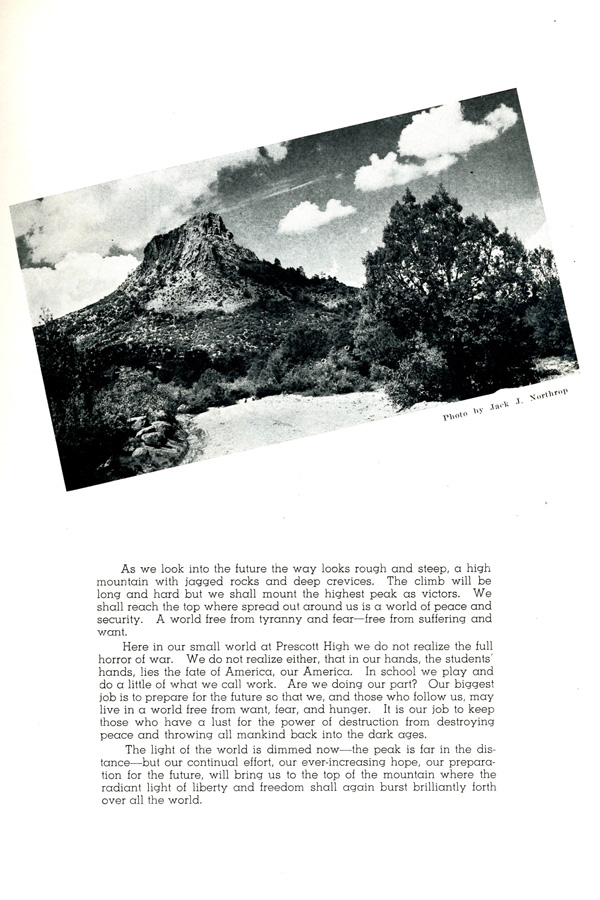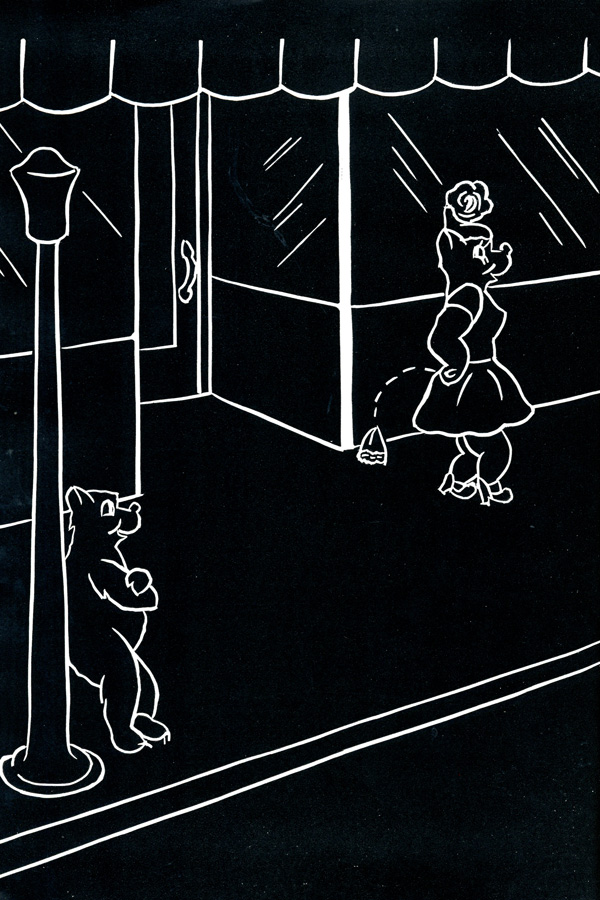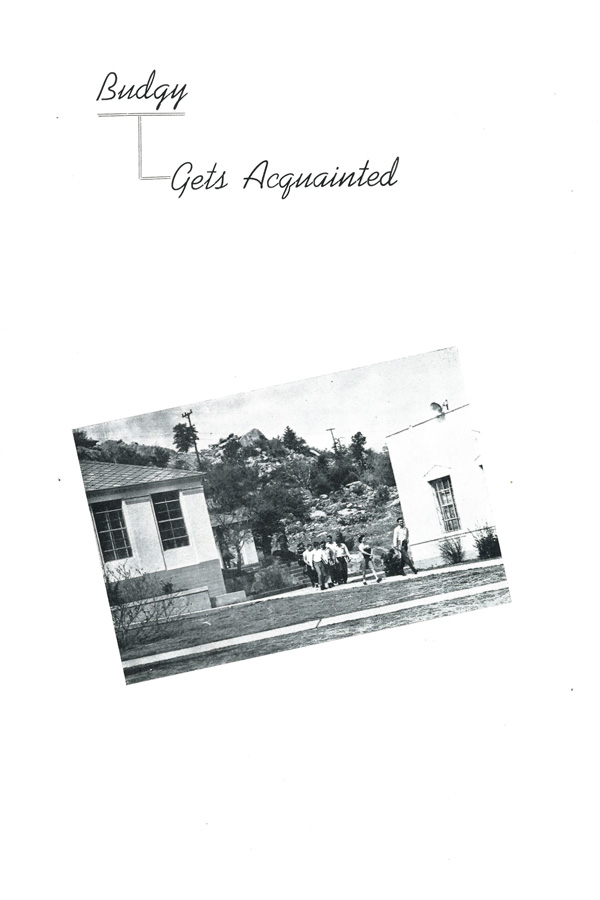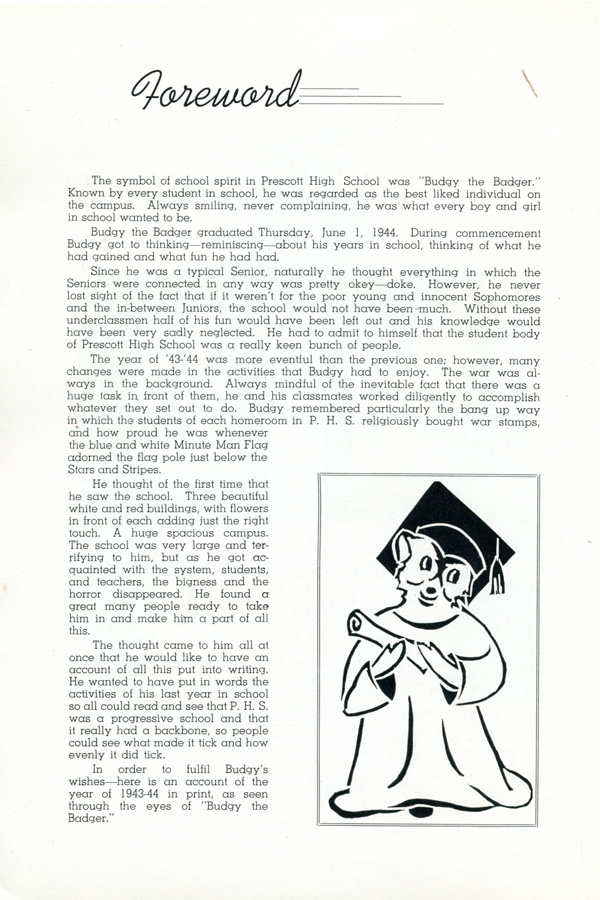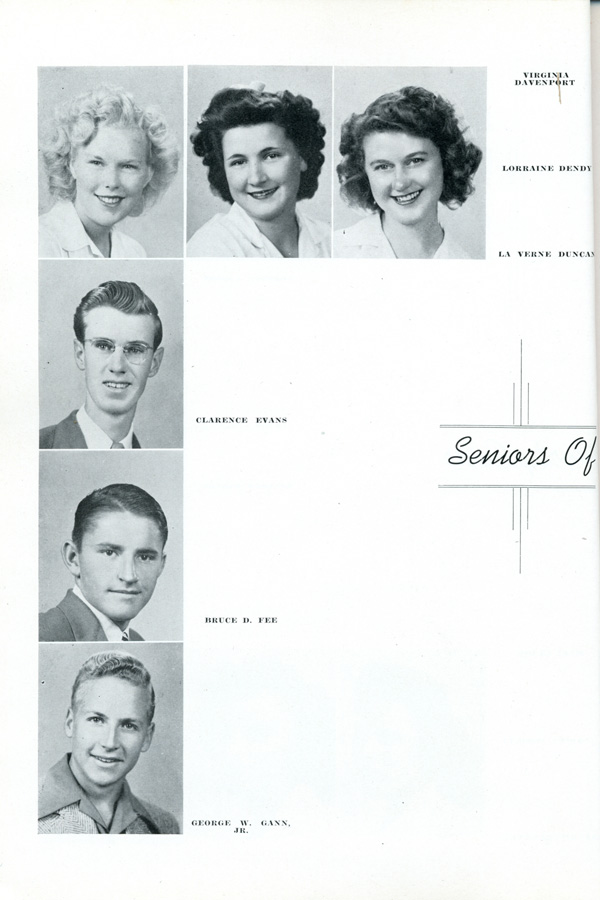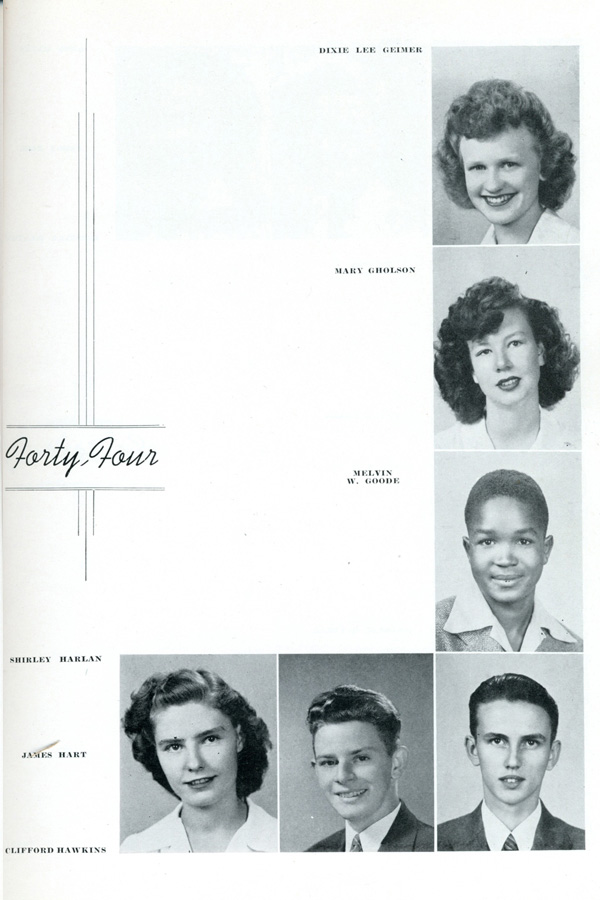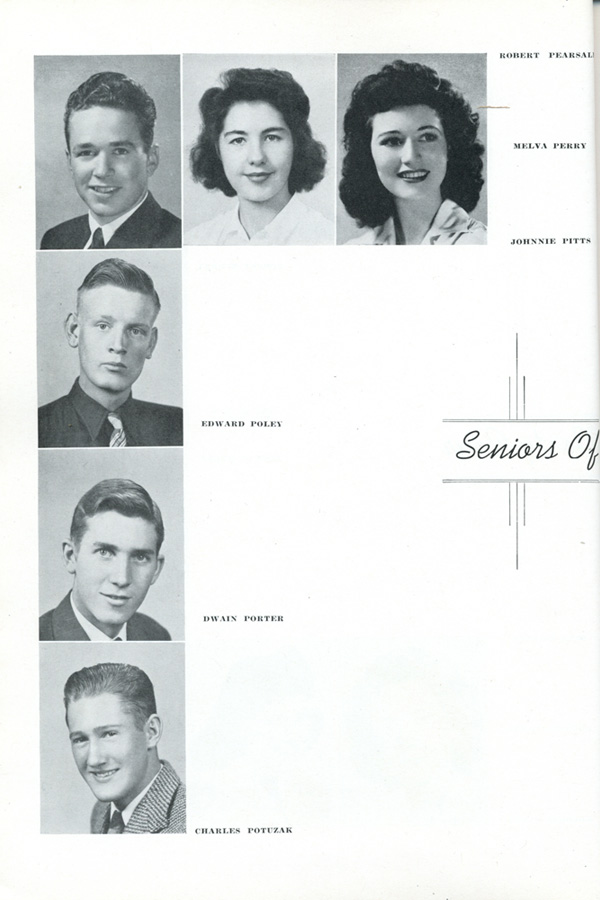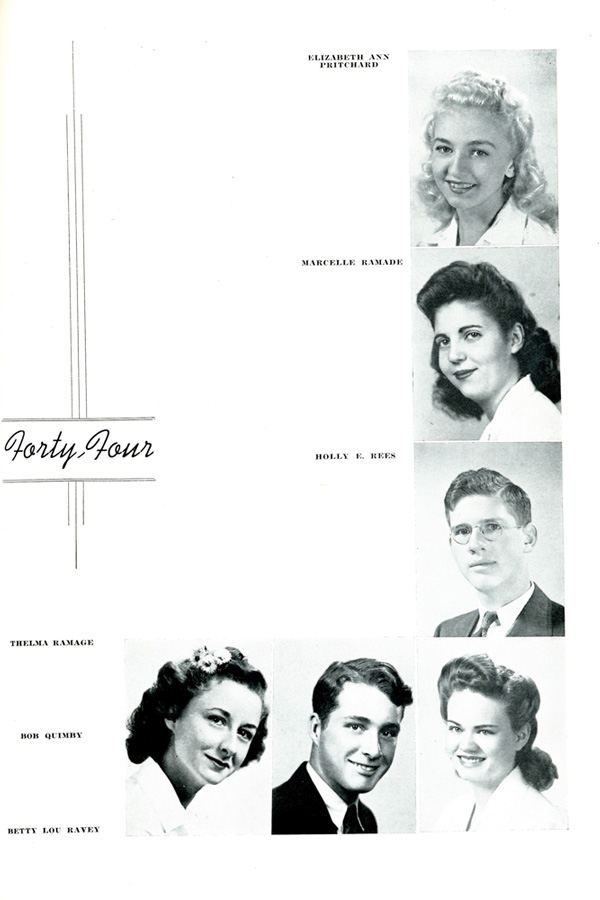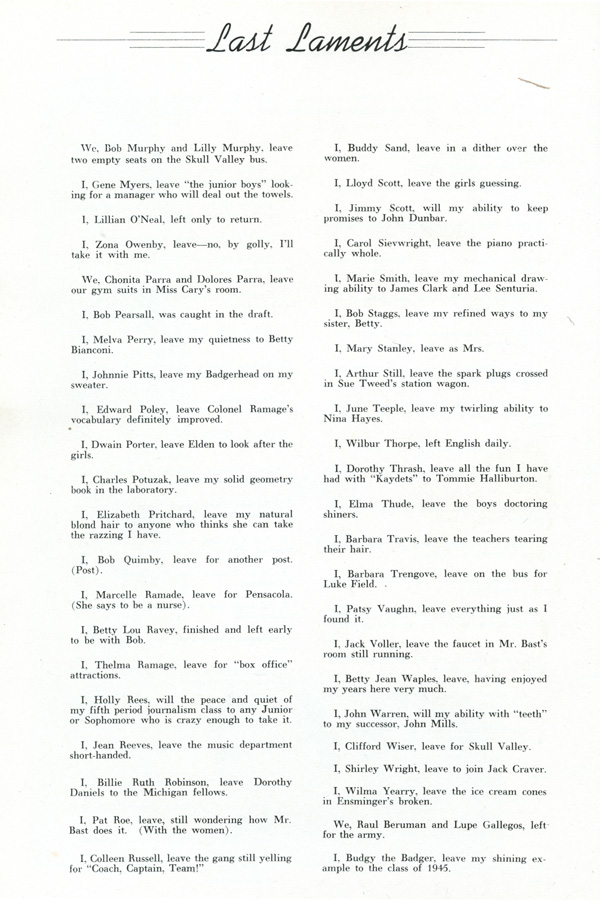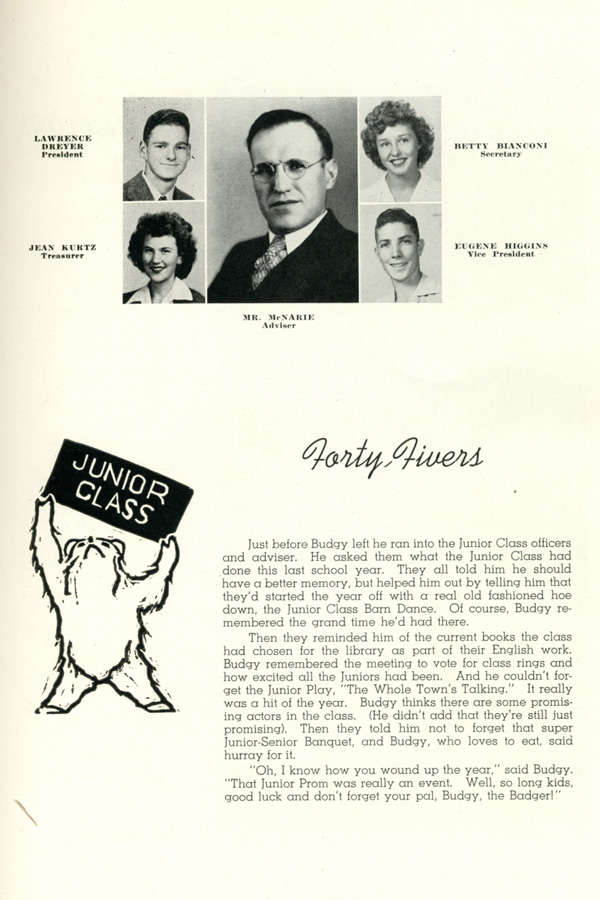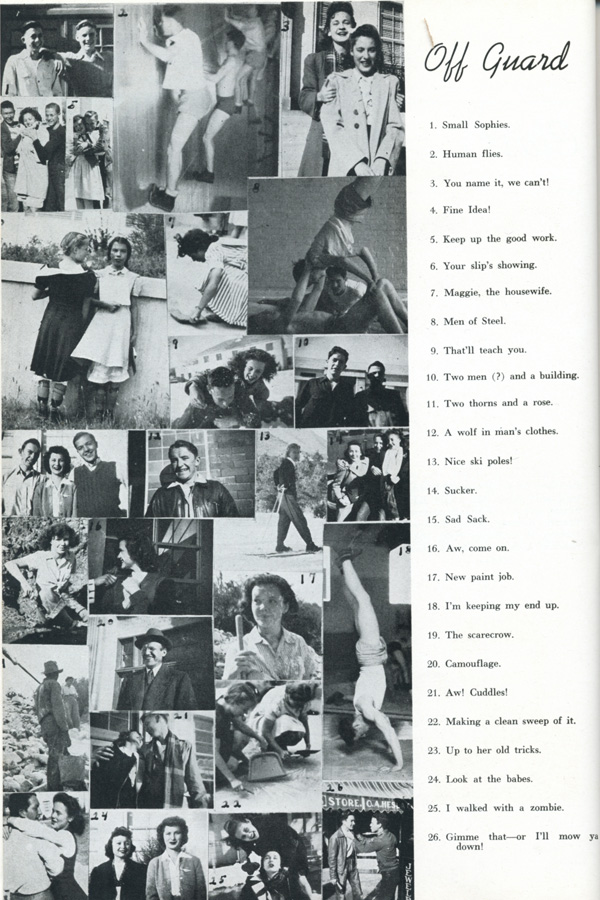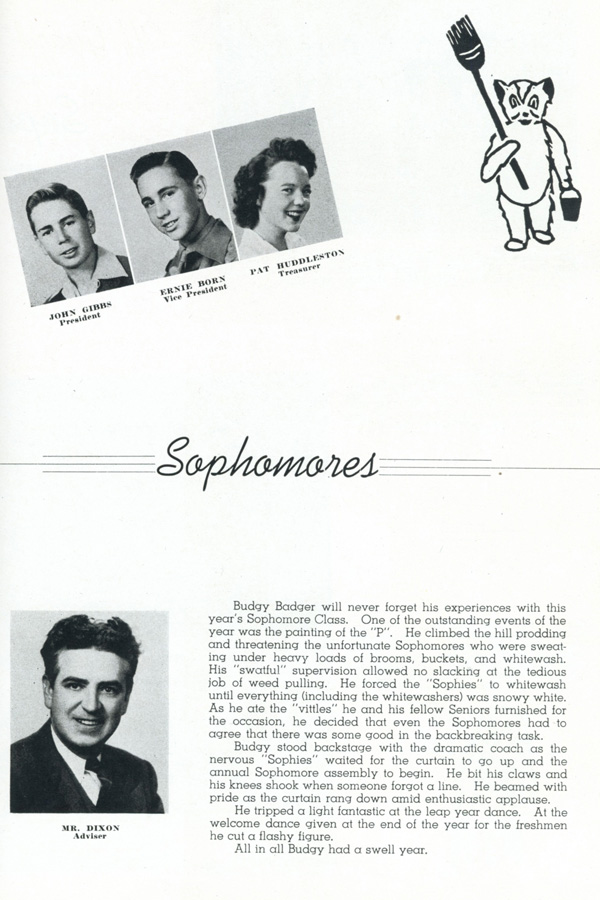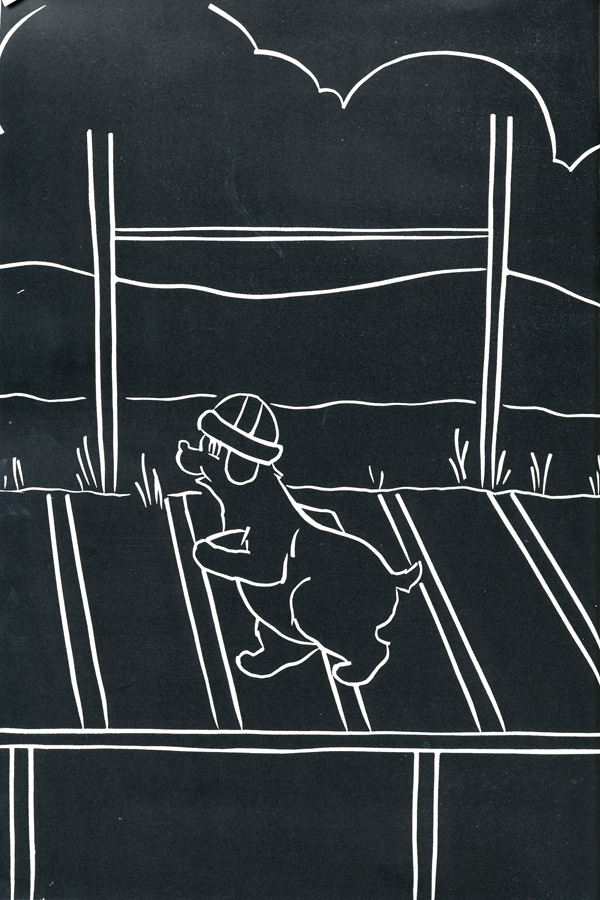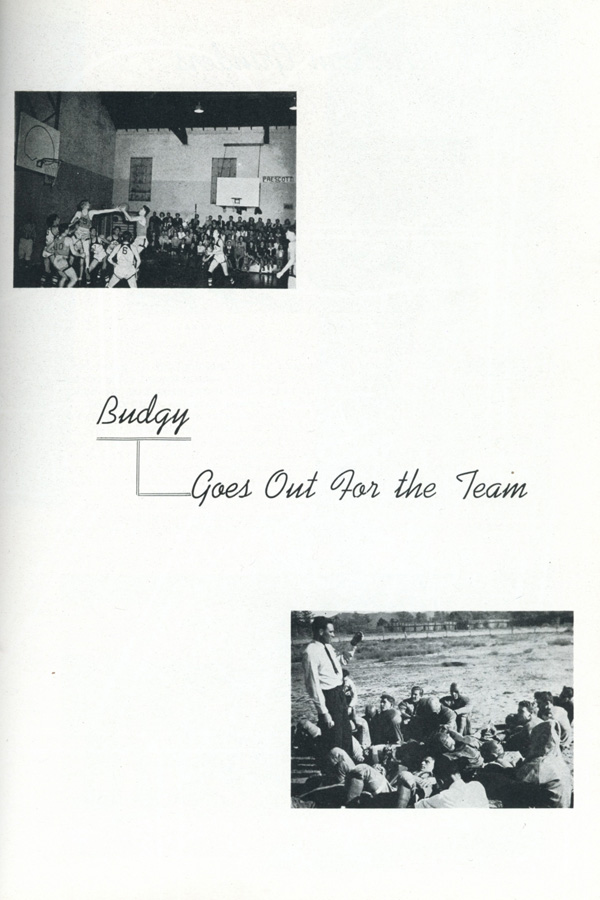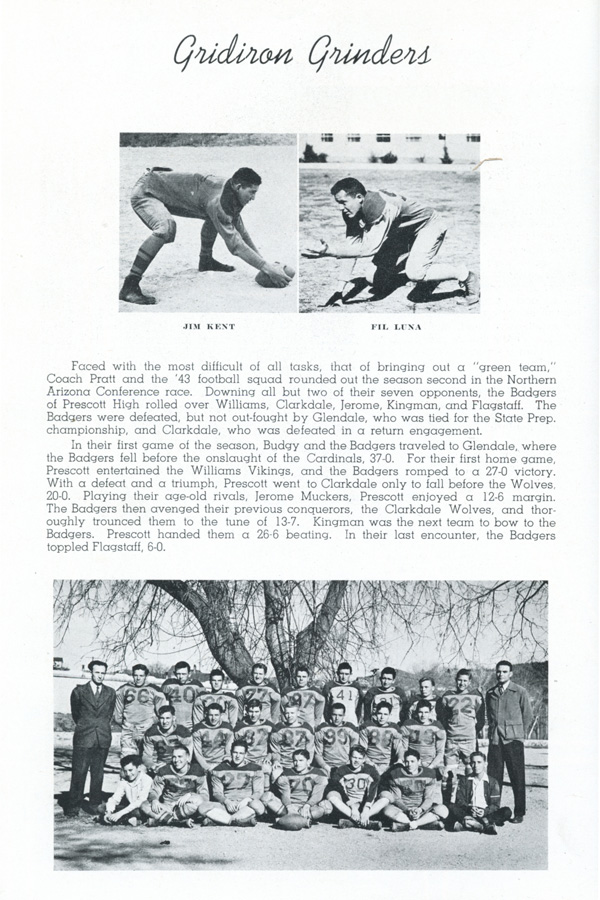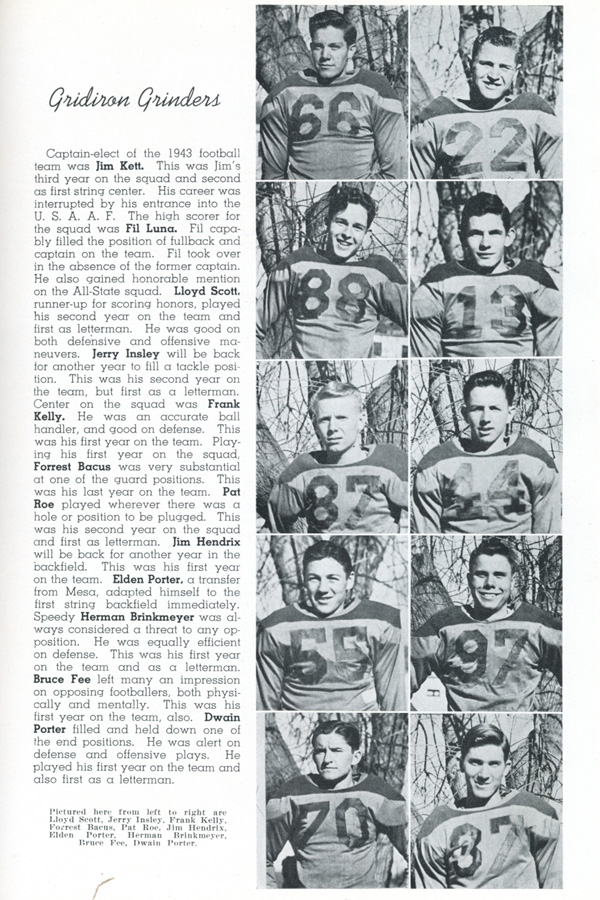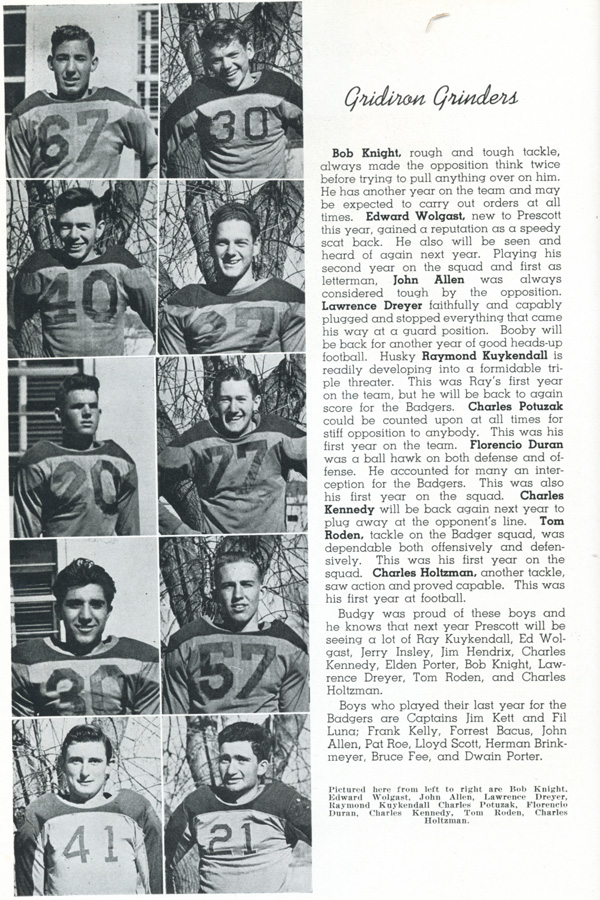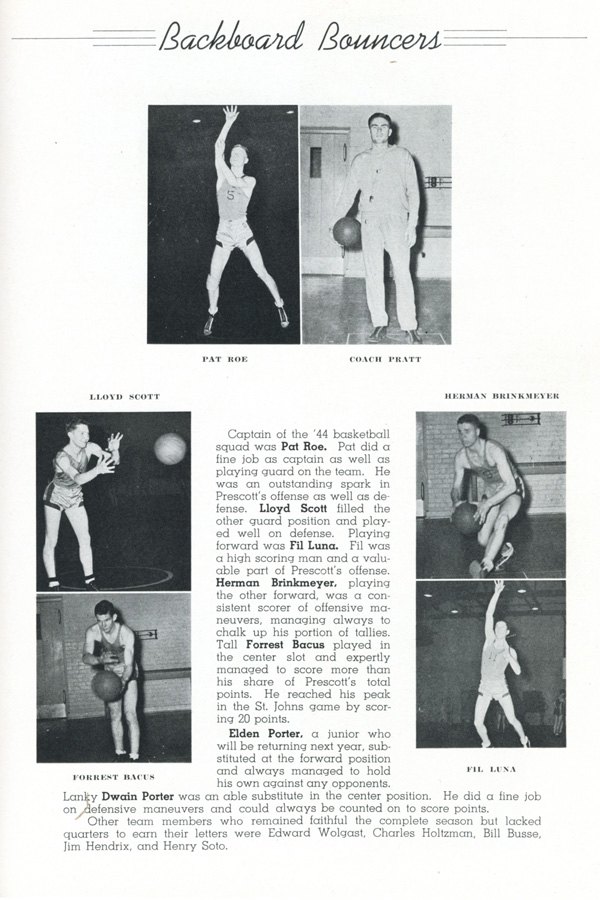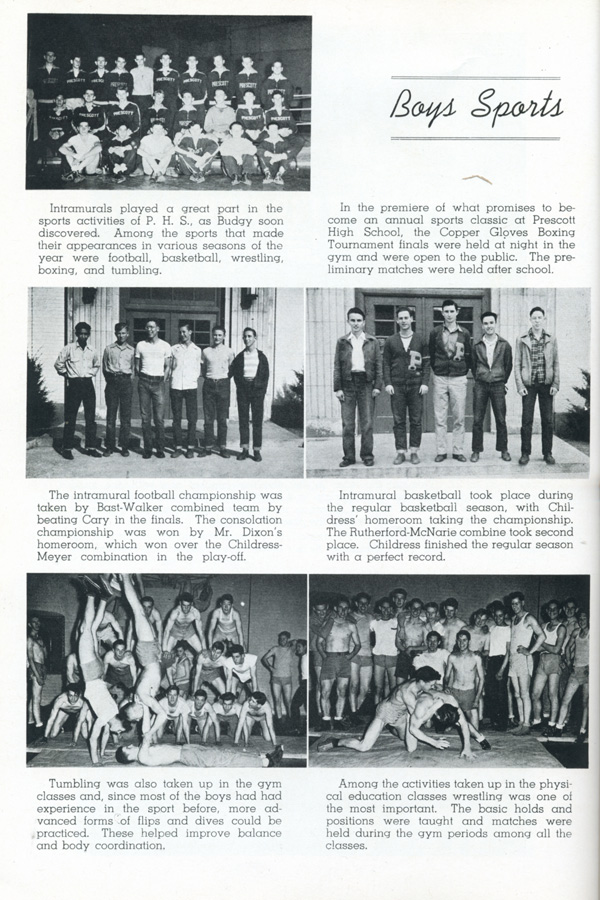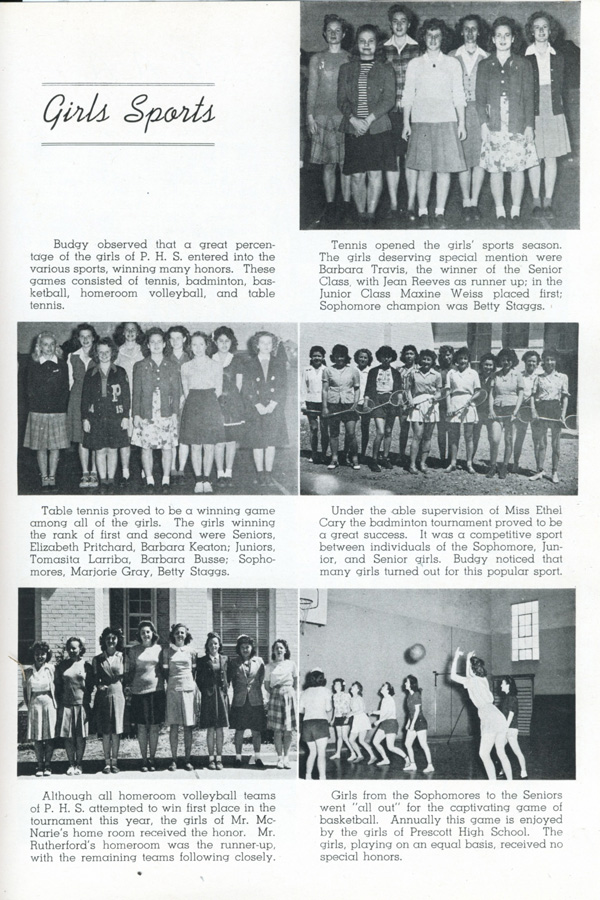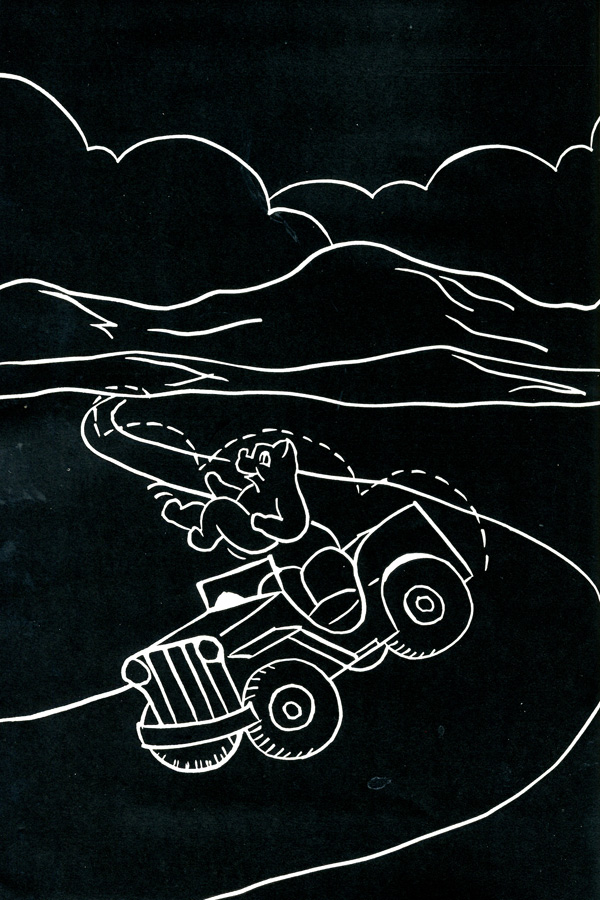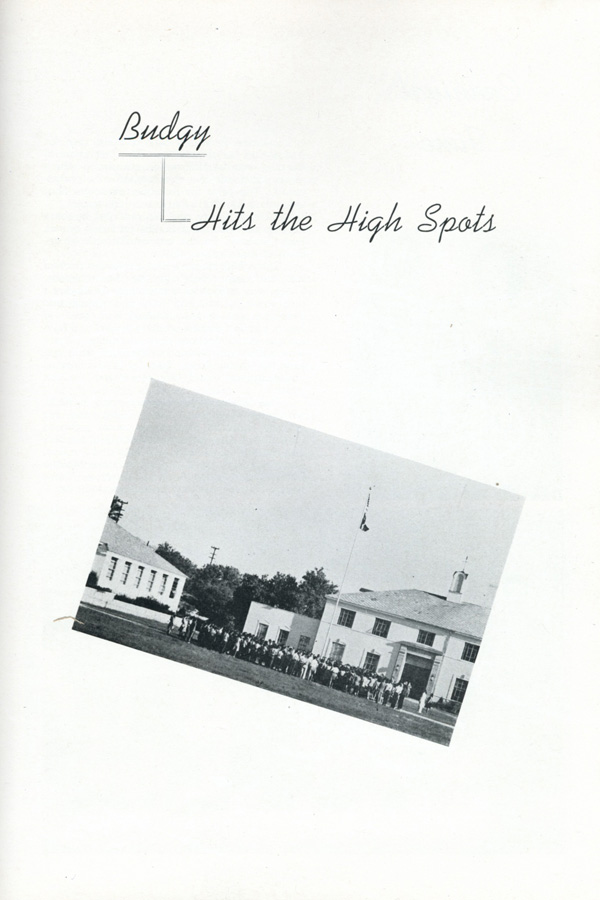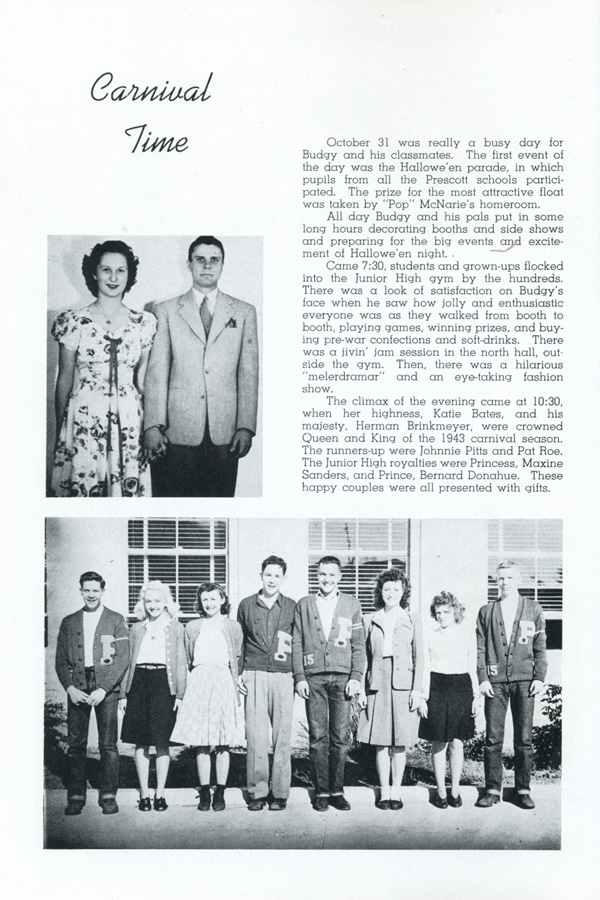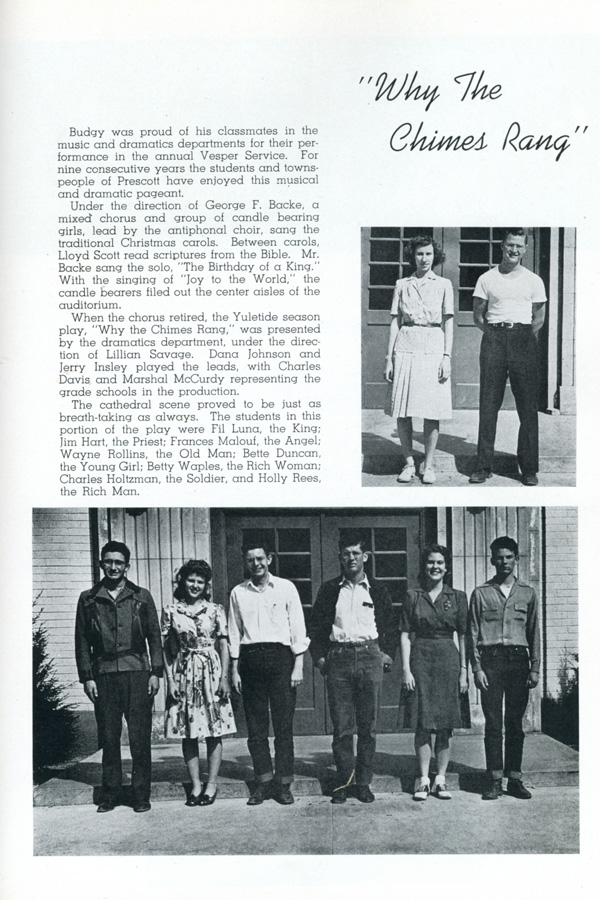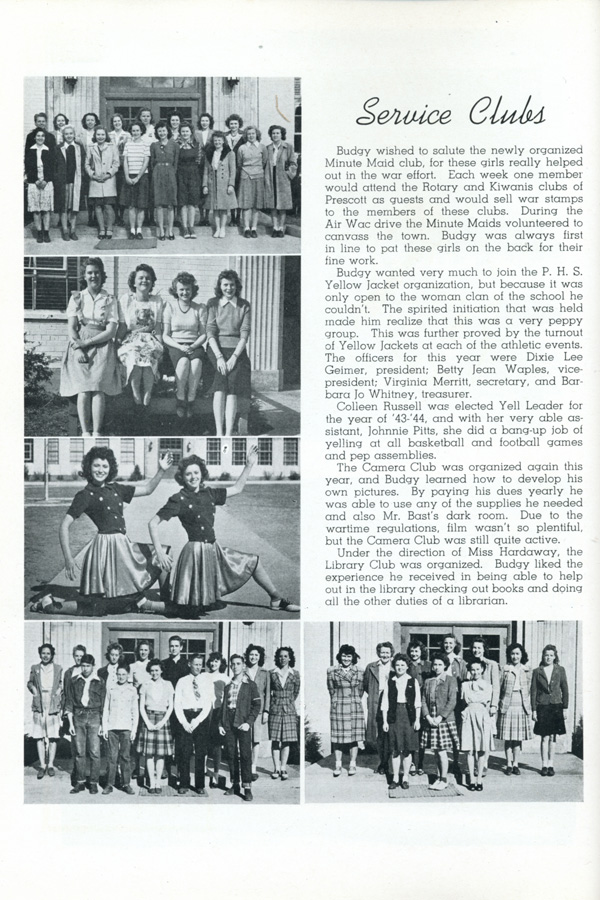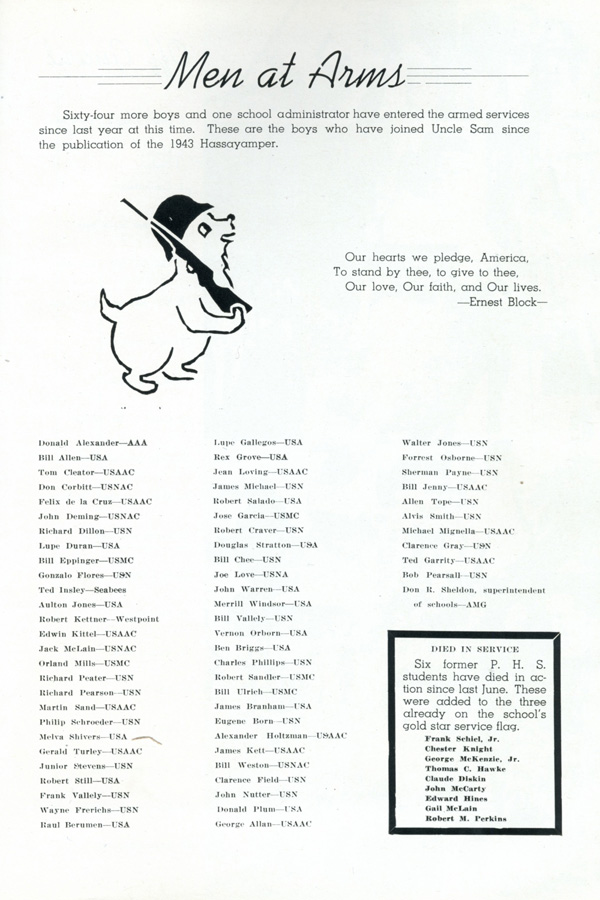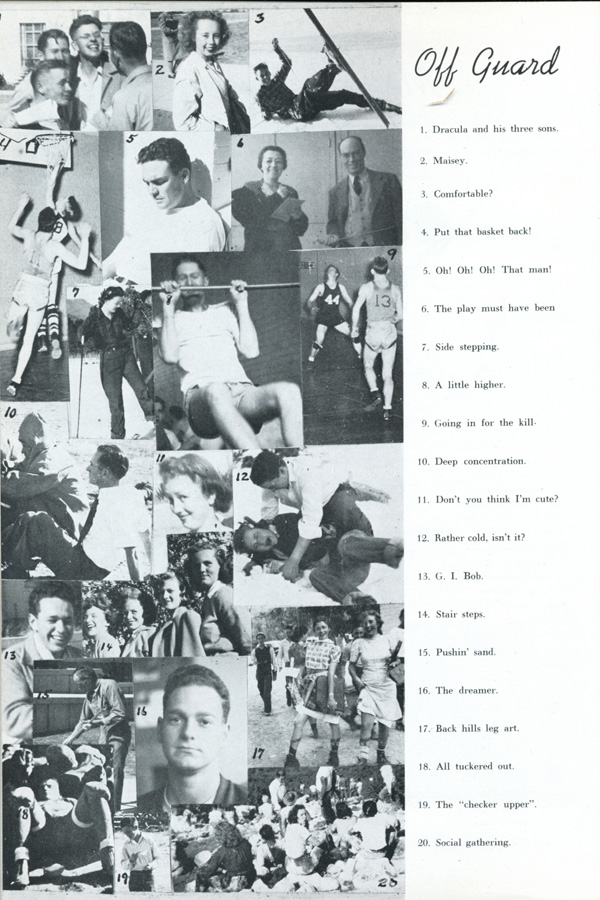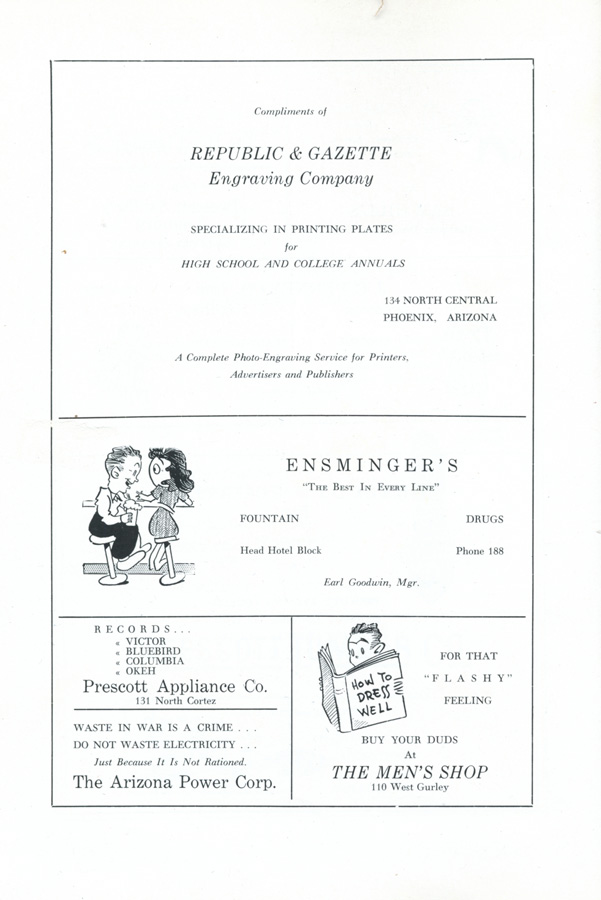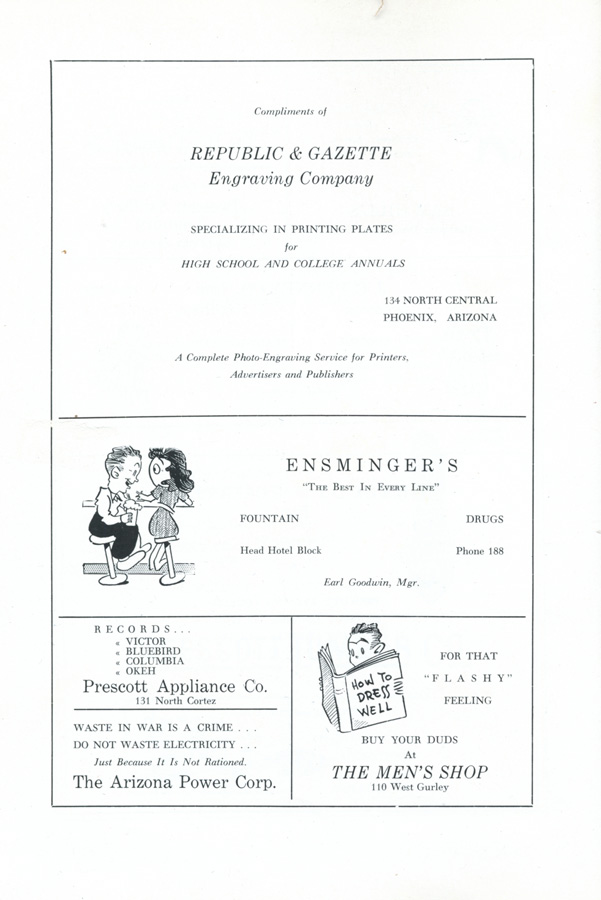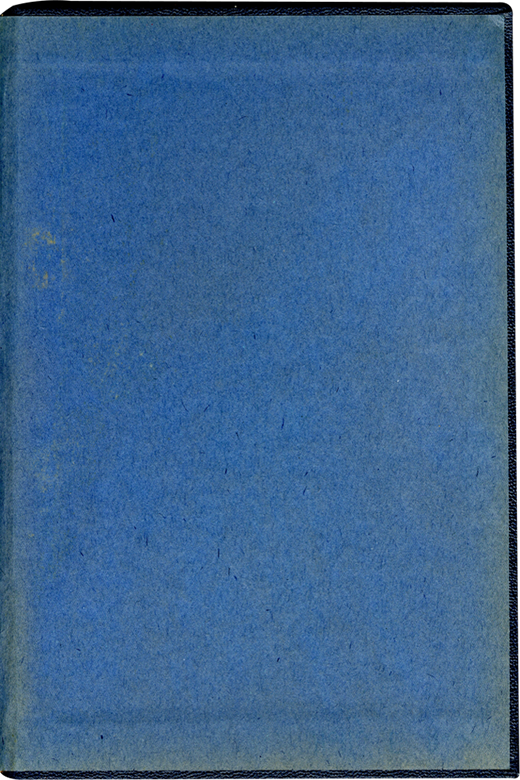 Check out yearbooks from other states