Westminster High School
"The Senior Class of '44, however, will never forget that they were war students. The weekly selling of war stamps, the contest for selling bonds and the bigger-than-ever Red Cross drive helped to make us more conscious of the fact that there is a war on, and that event students can help win it."
The 1944 Owl yearbook from Westminster, Maryland organizes itself in the style of an internal newspaper. As such, the documentation of the events in the life of the 1944 graduating class of Westminster High School tends to be heavy on text and light on images. That said, a close read does reveal a student life rich in events including plays, dances and elaborate Class Wills and prophecies. Attention to detail also brings to light contemporary attitudes towards race and racial stereotypes in 1940s America with the description of a performance of a 'Black Face Dialogue' minstrel show given by the Boys' chorus on February, 17, 1944. What are some other aspects of 1940s customs or culture that might seem inappropriate, insensitive or demeaning today?
Westminster High School
Location: Westminster, MD
Year: 1944
Name of Yearbook: The Owl
School Address: 121 Longwell Avenue
Westminster, MD 21157
School Status: Open; now called East Middle School
Things to look for:
Students who have passed away in service
Students and alumni currently serving
Last Will & Testament
Activities/student life
Sports/clubs
Minstrel Show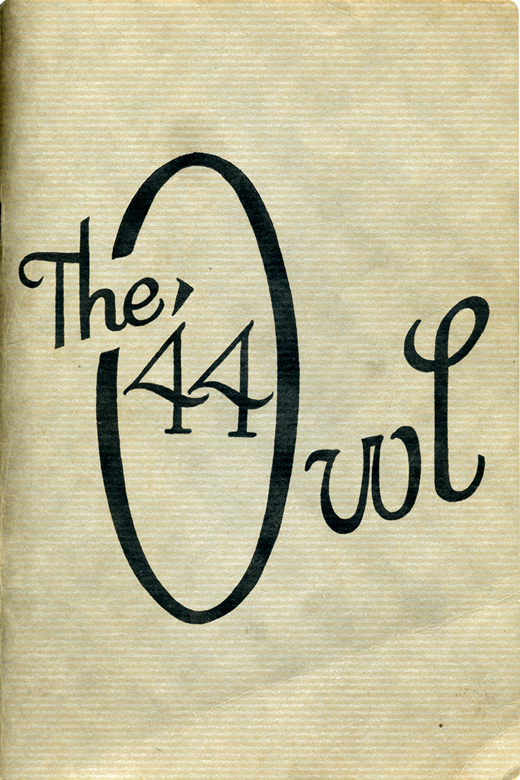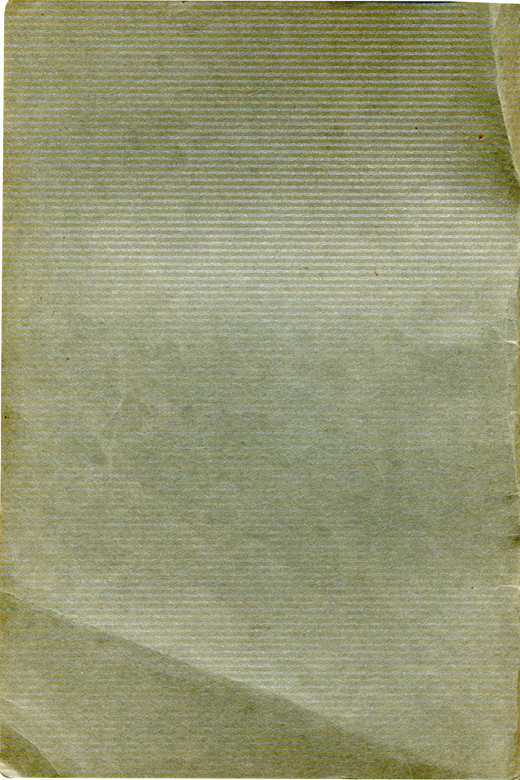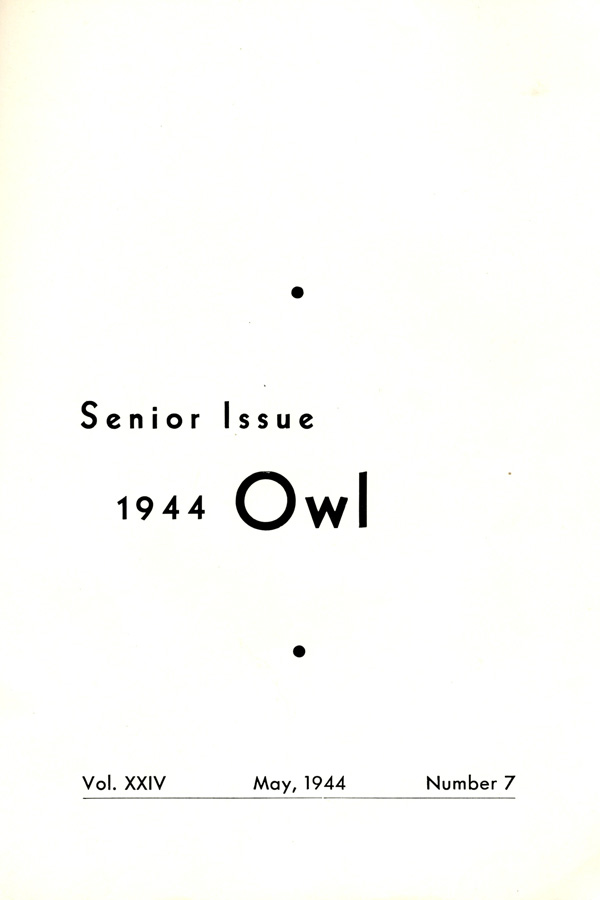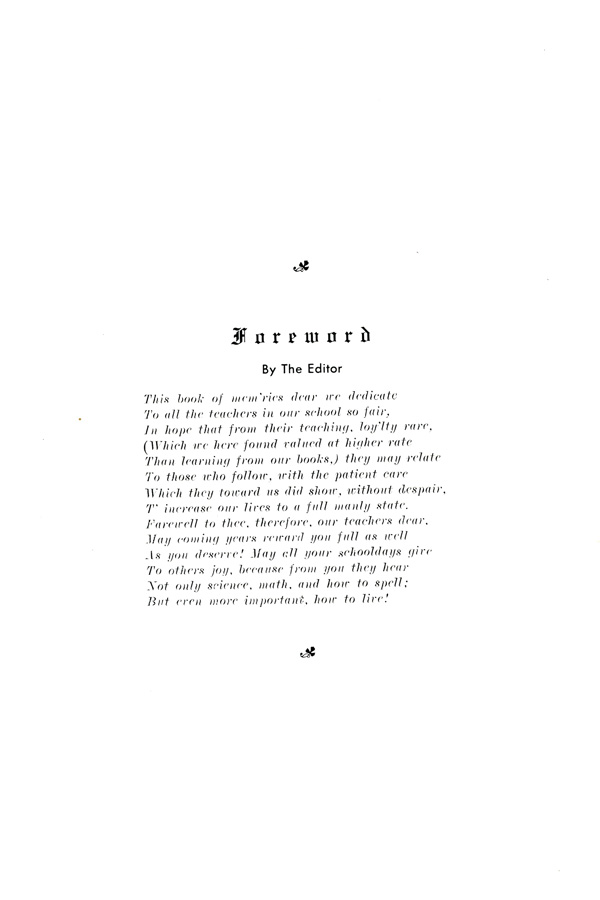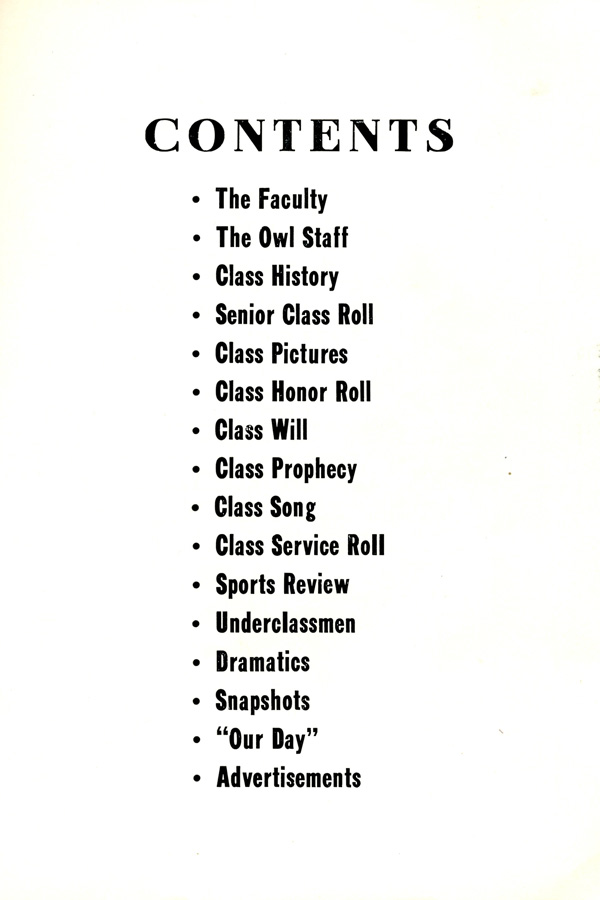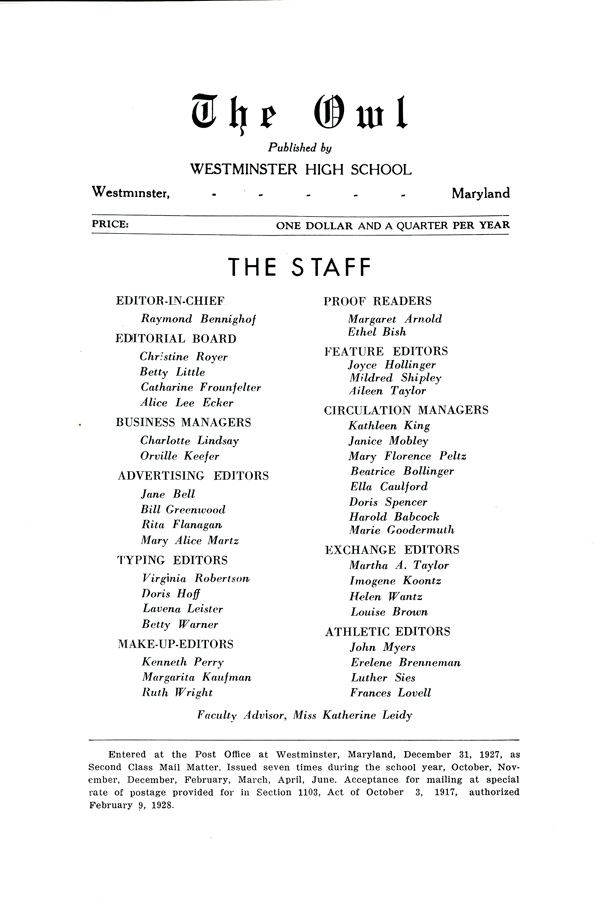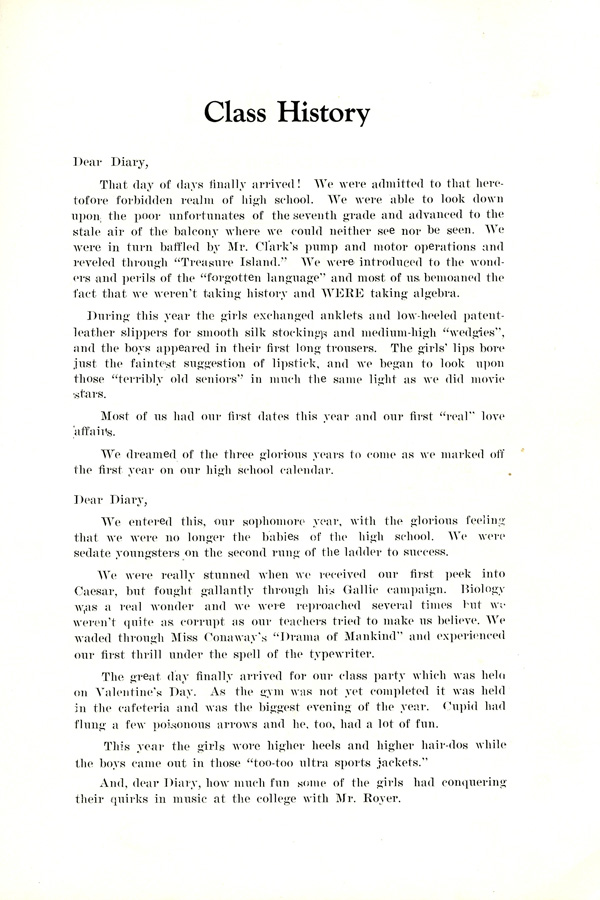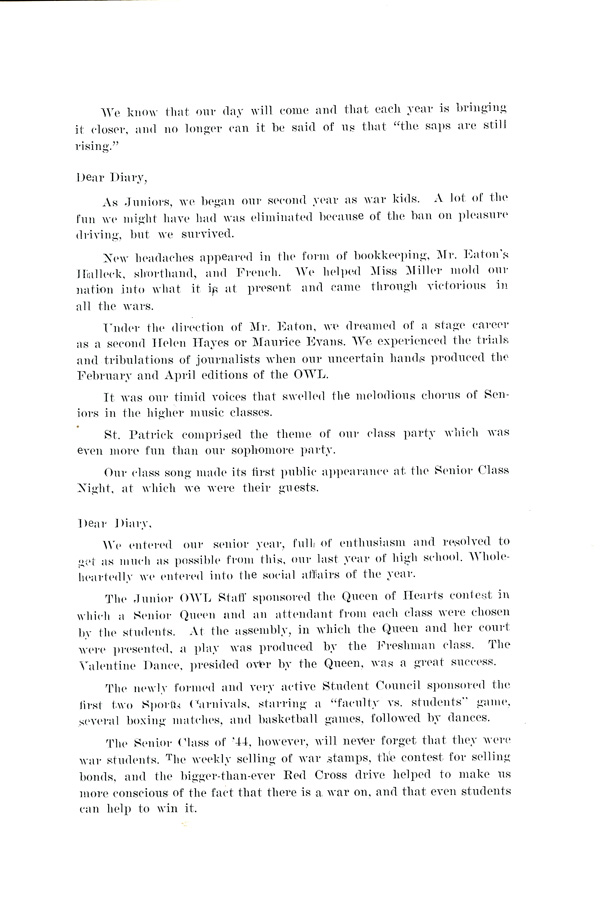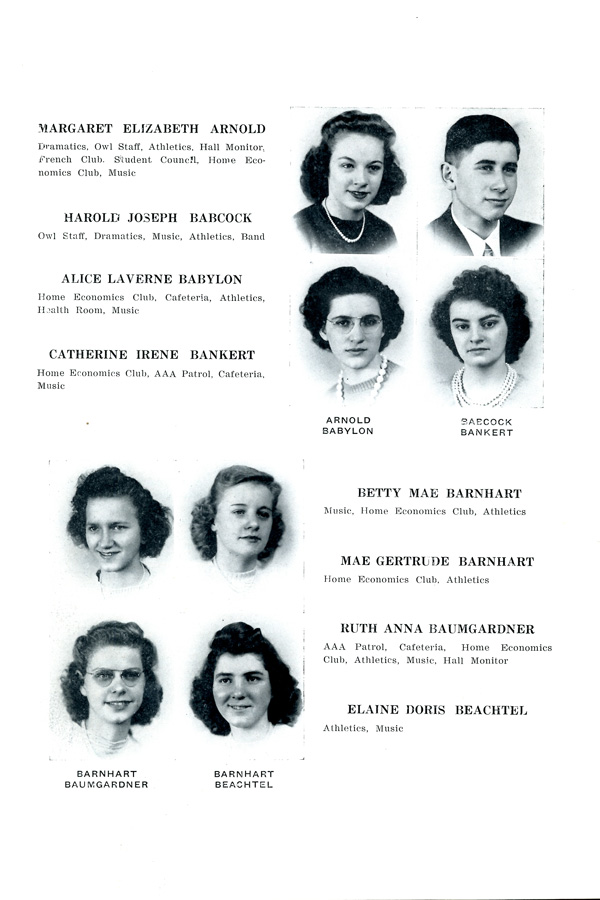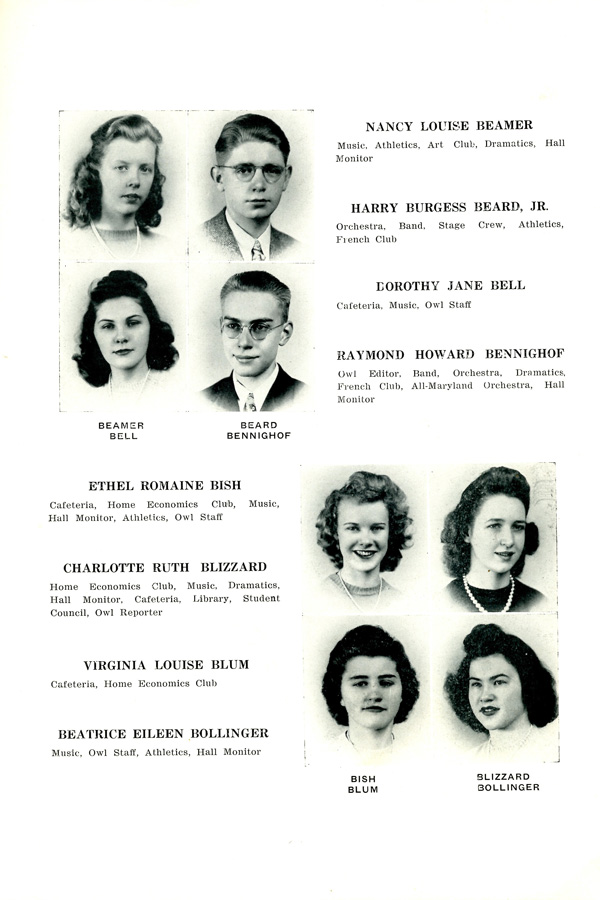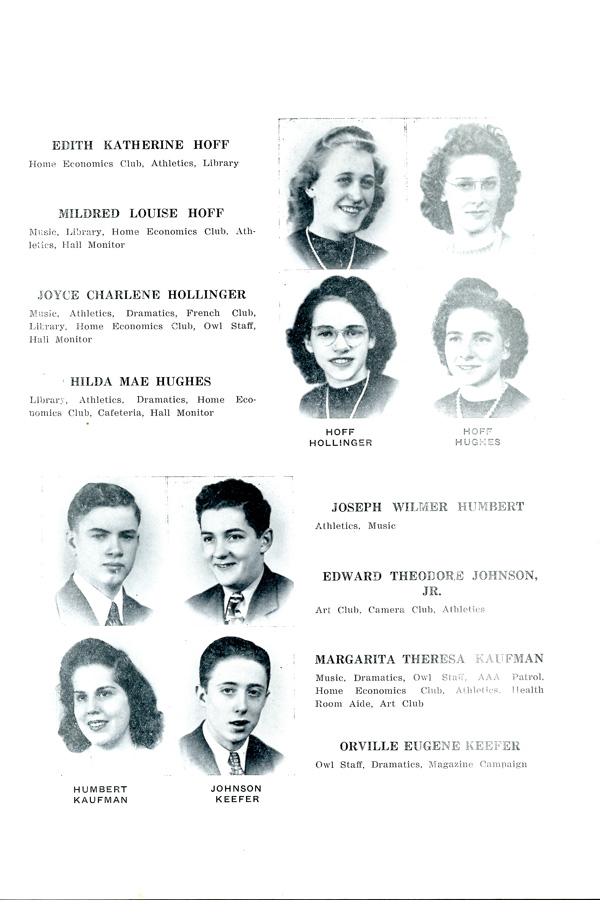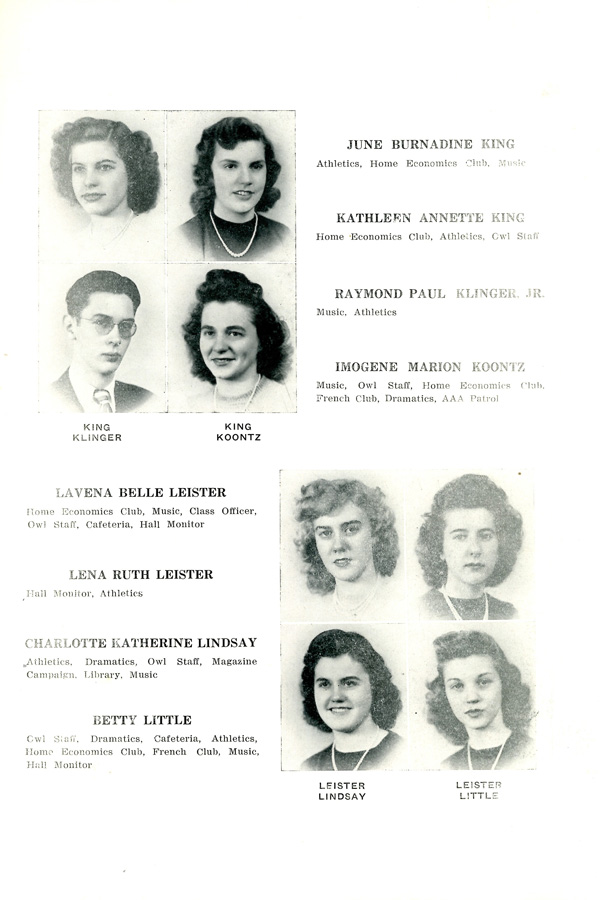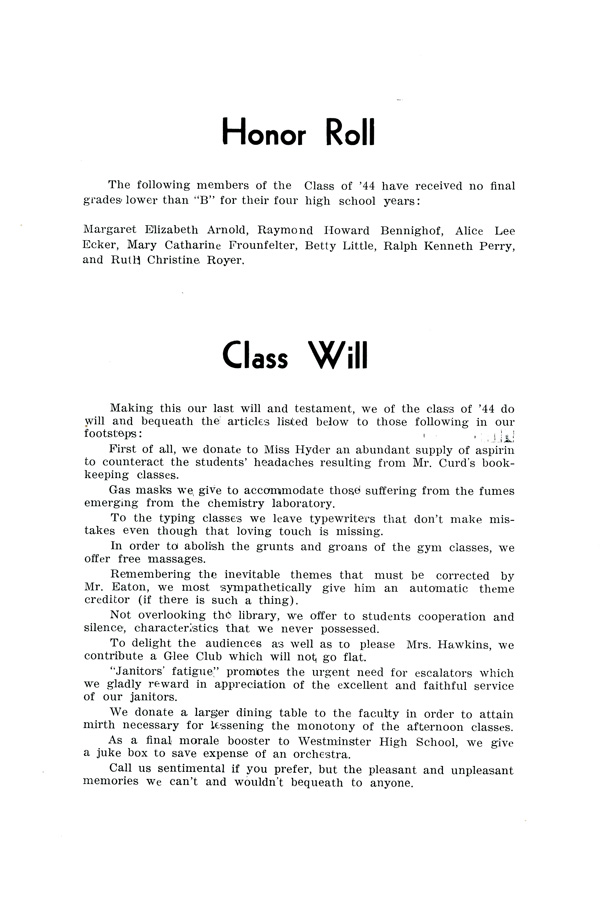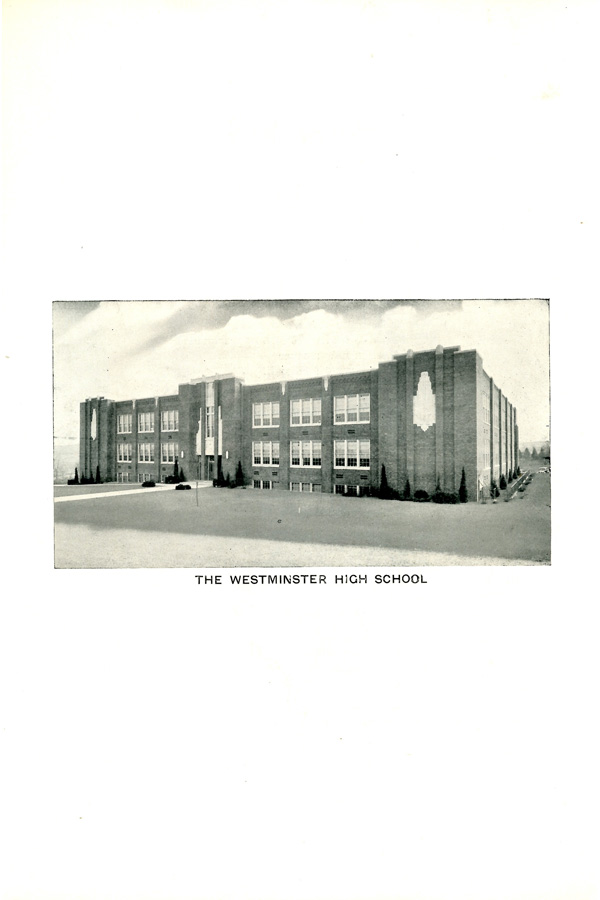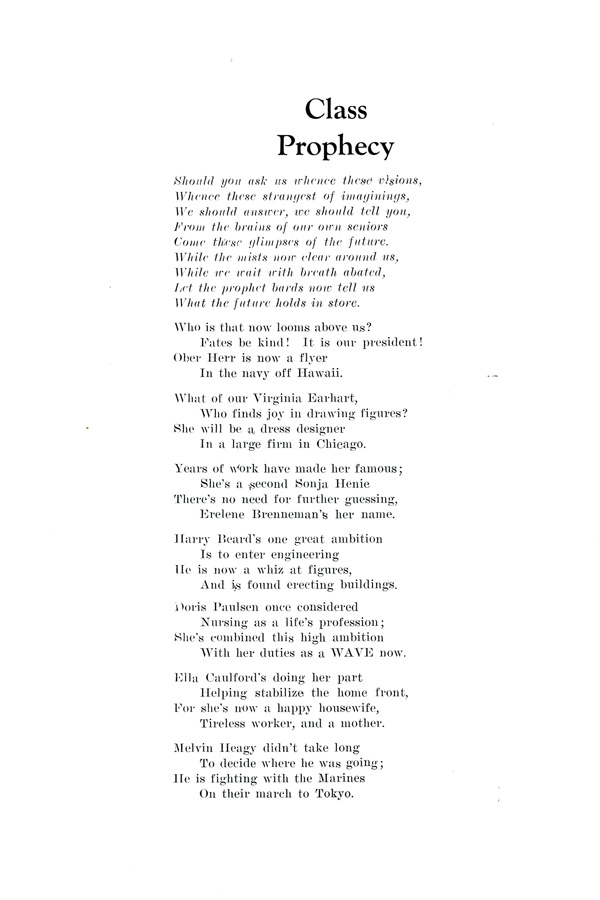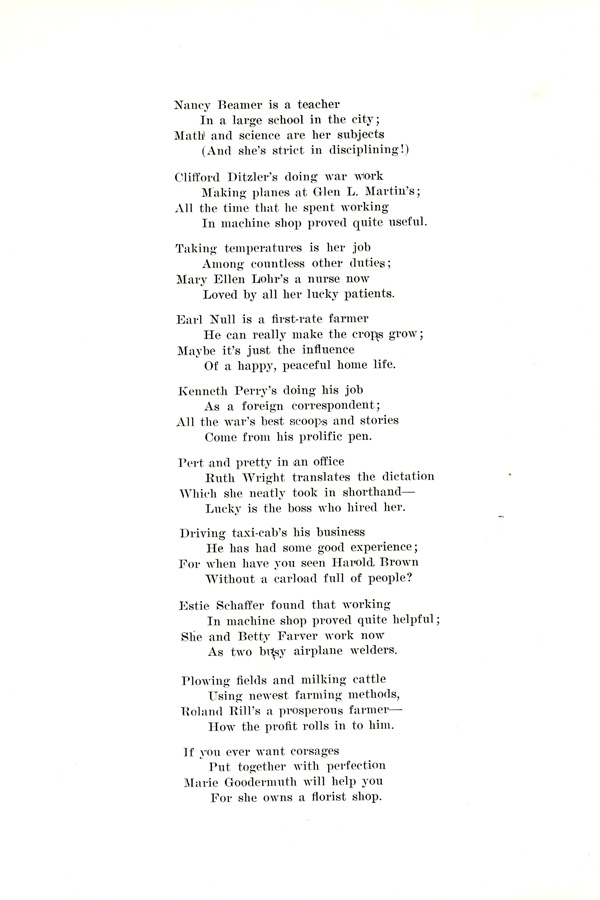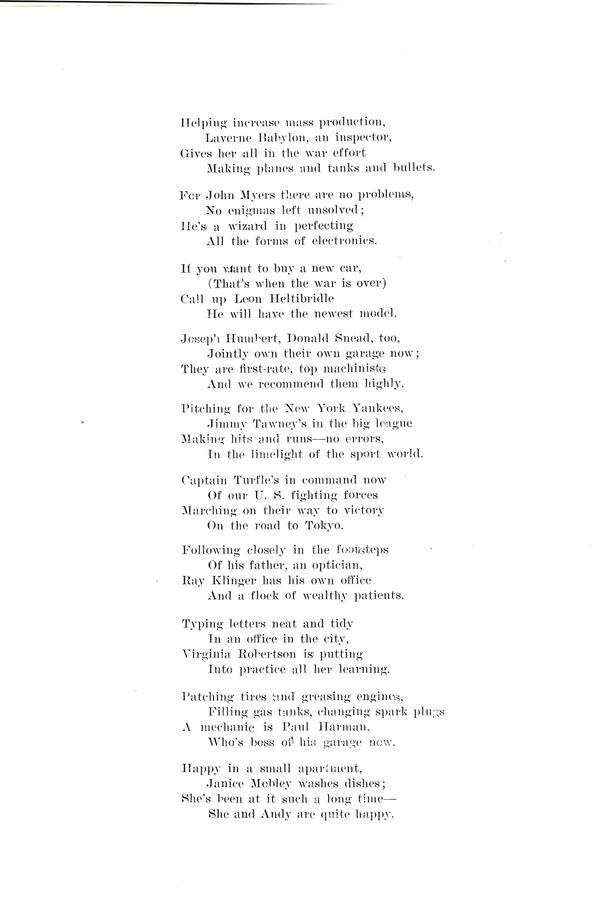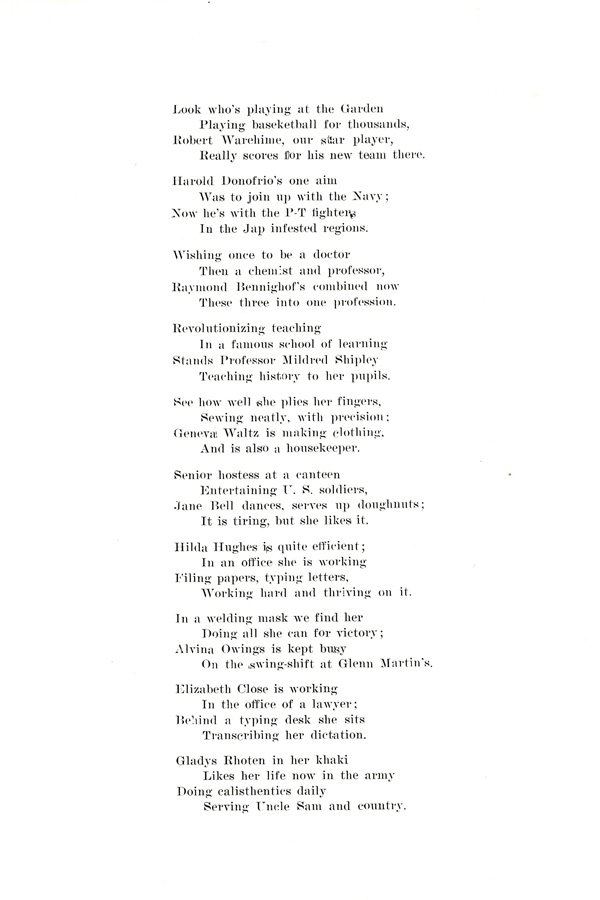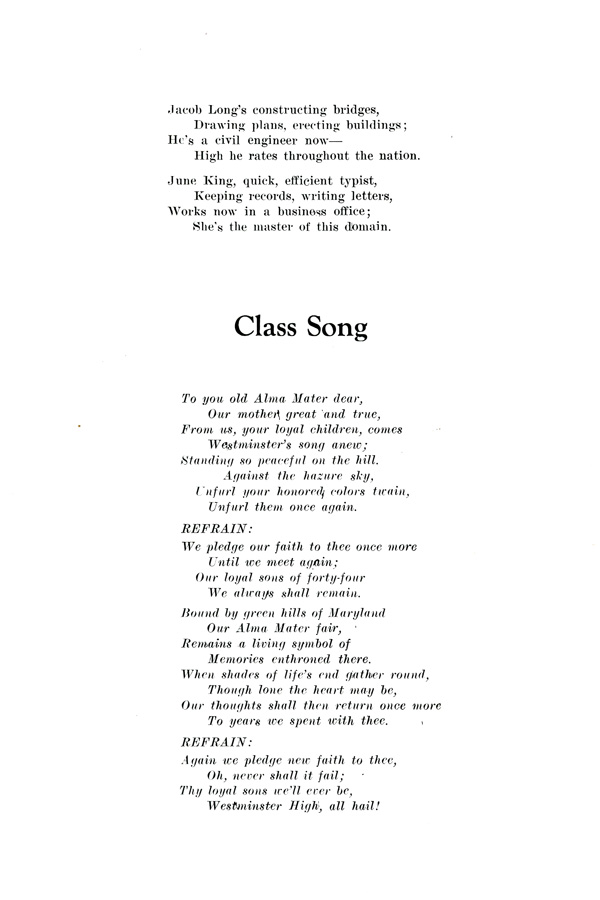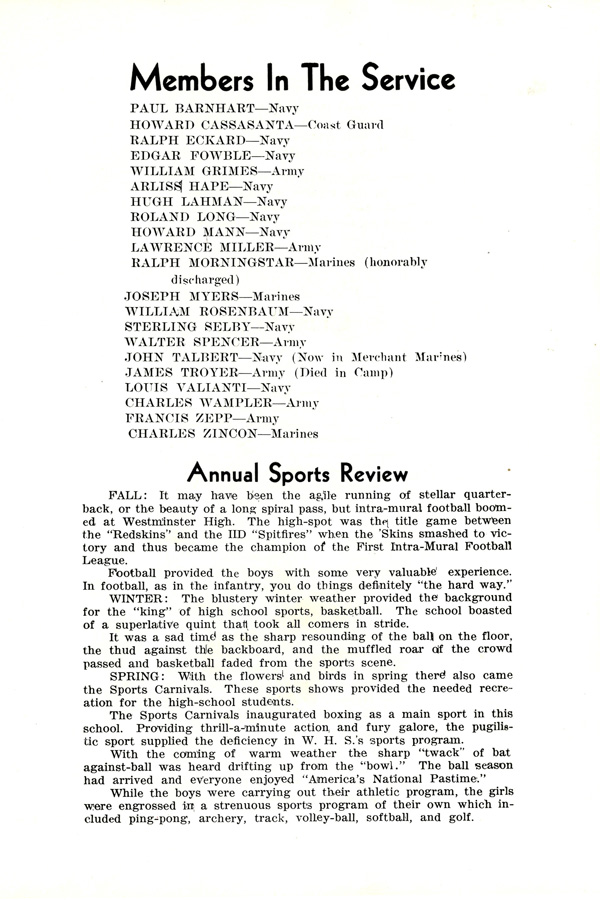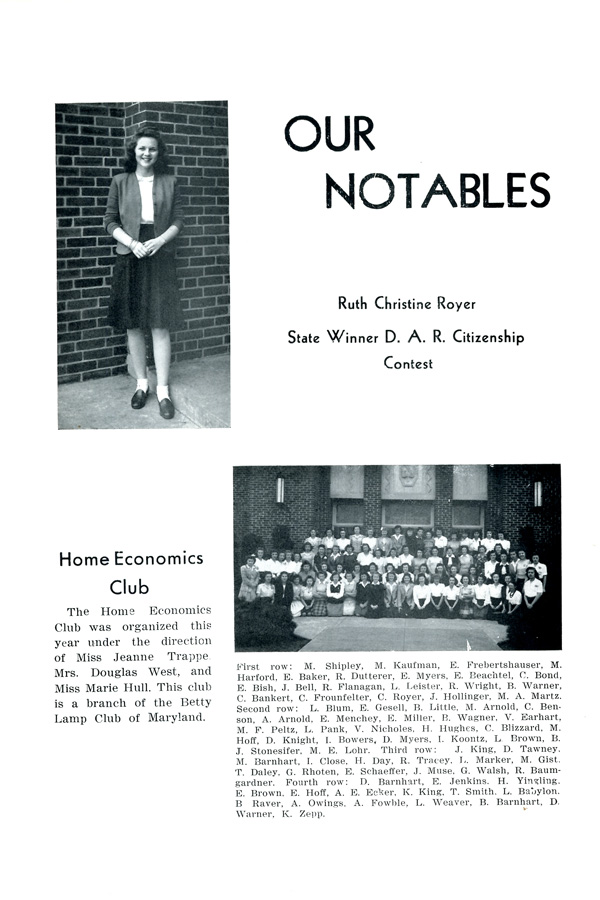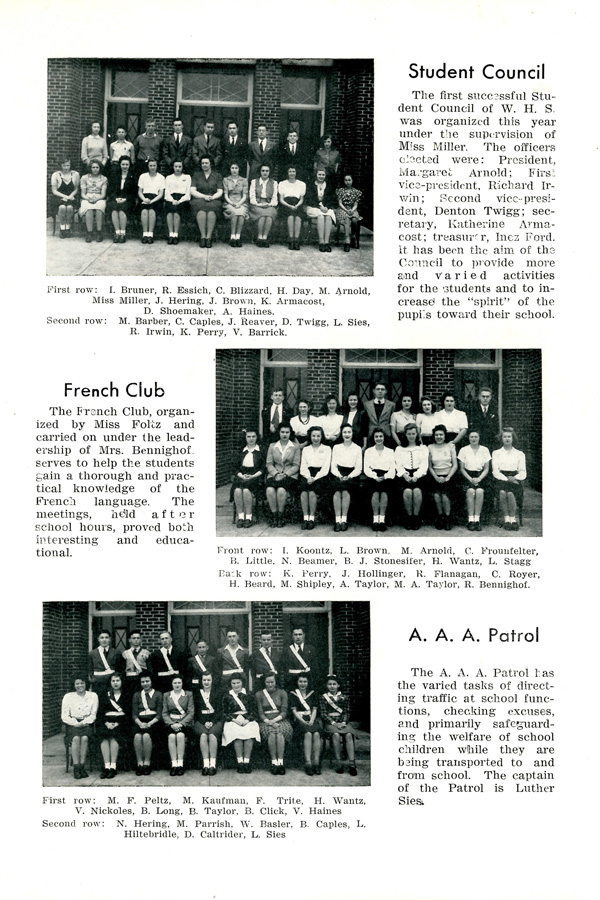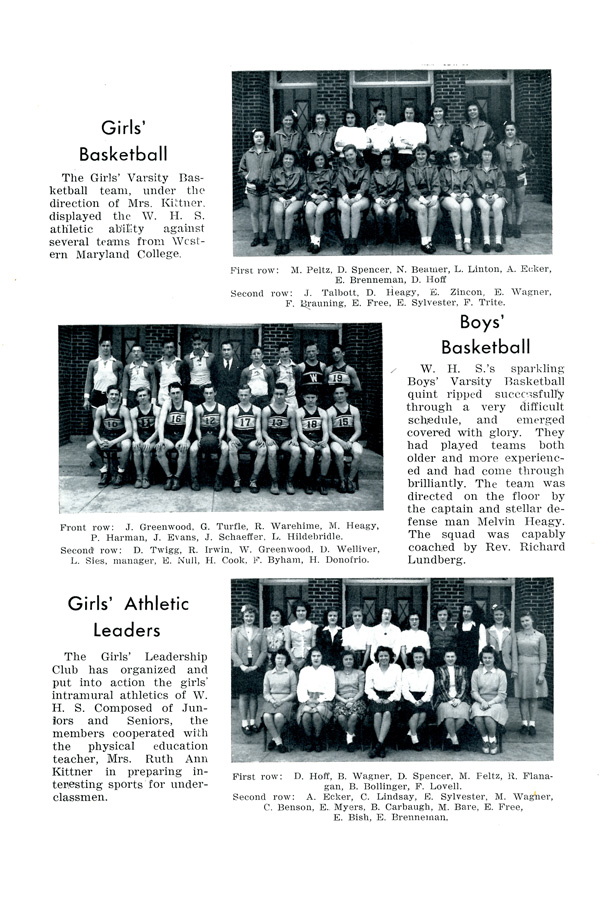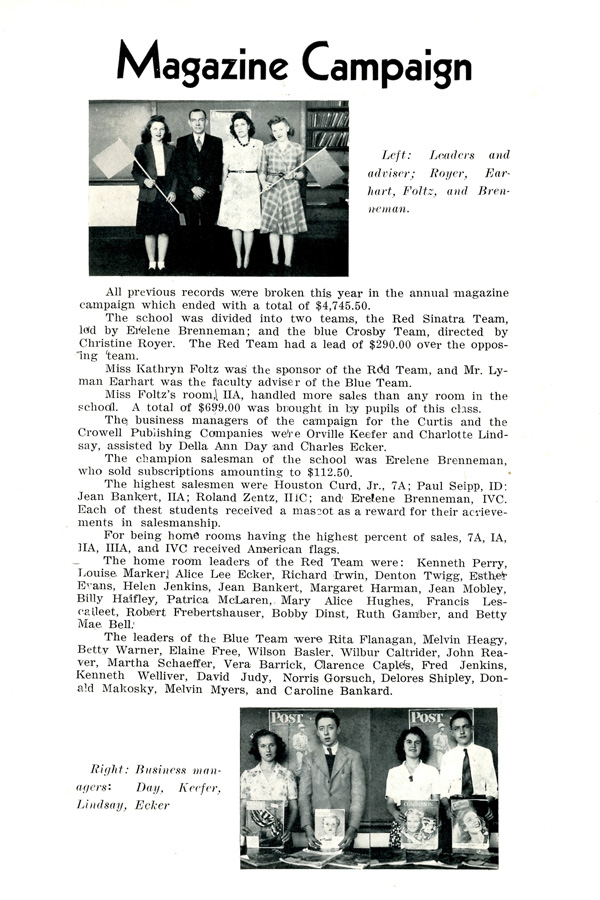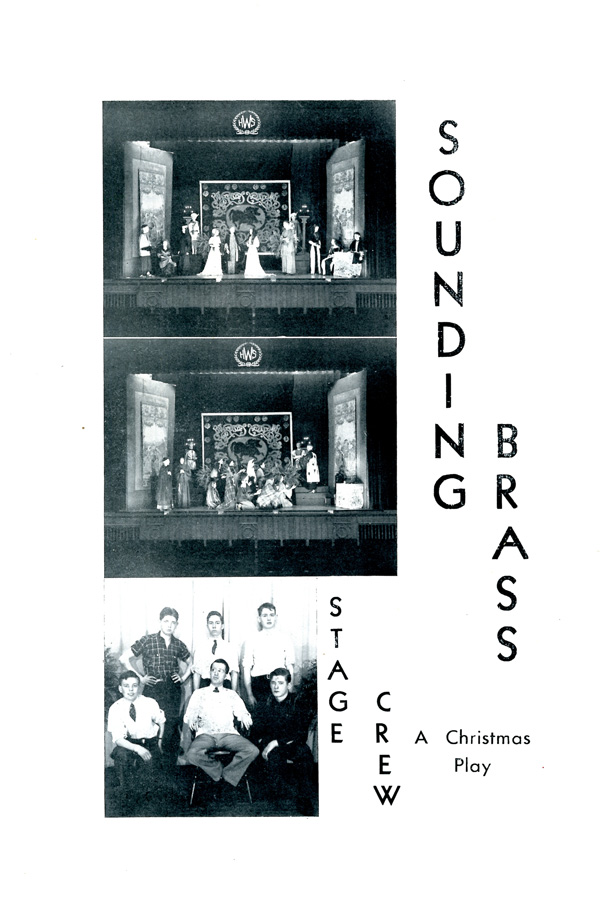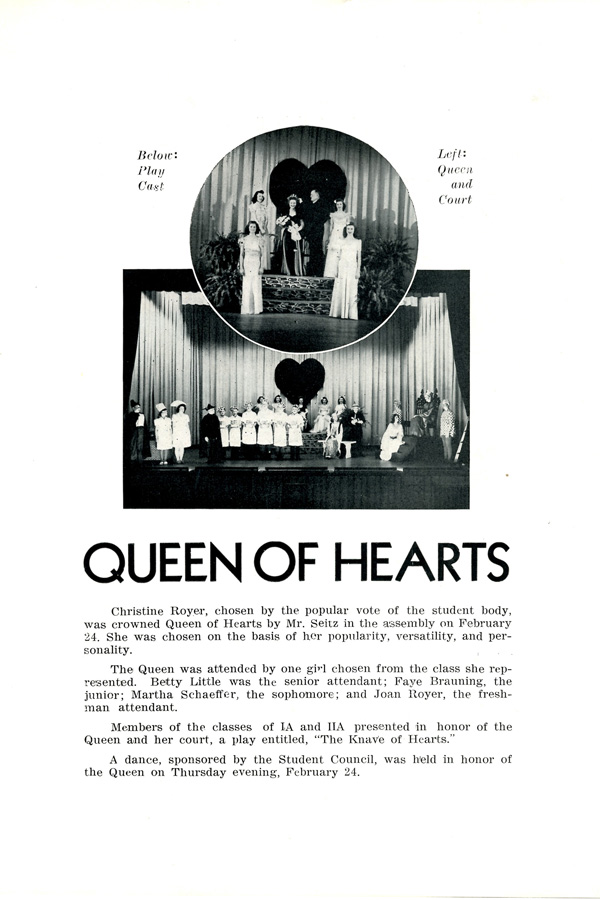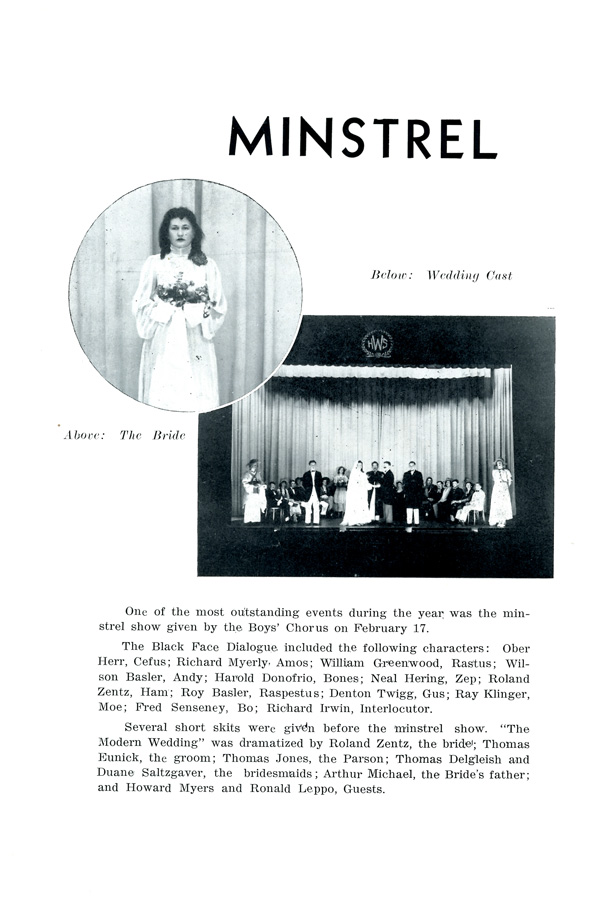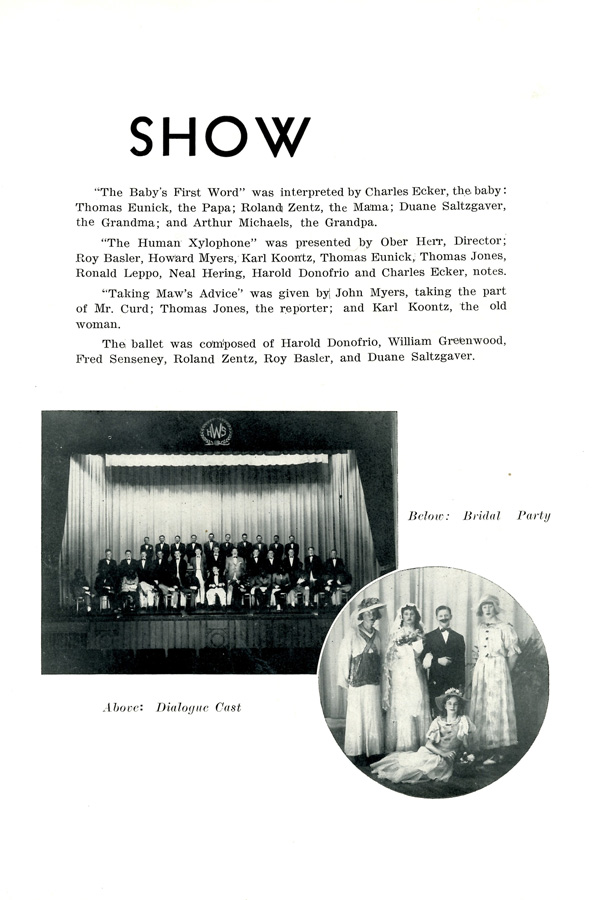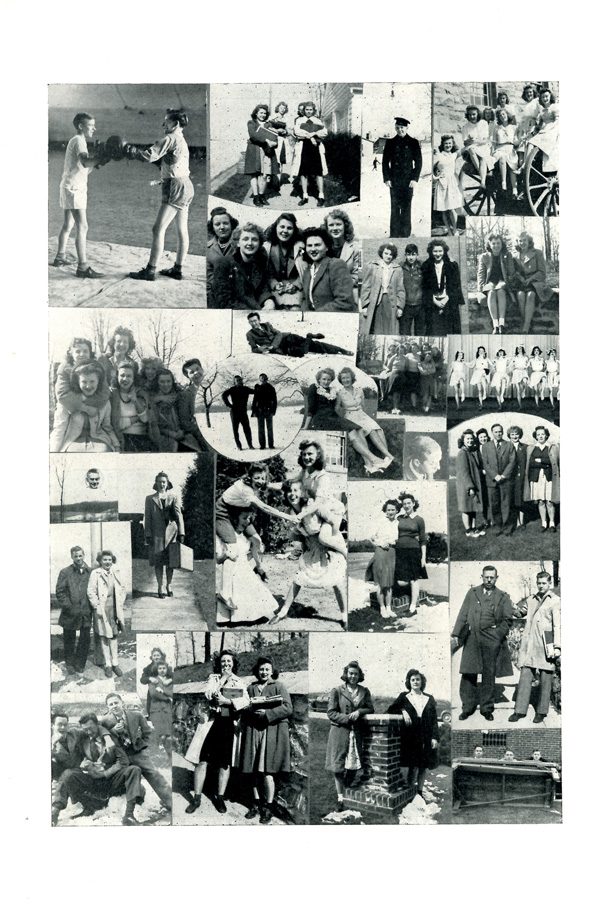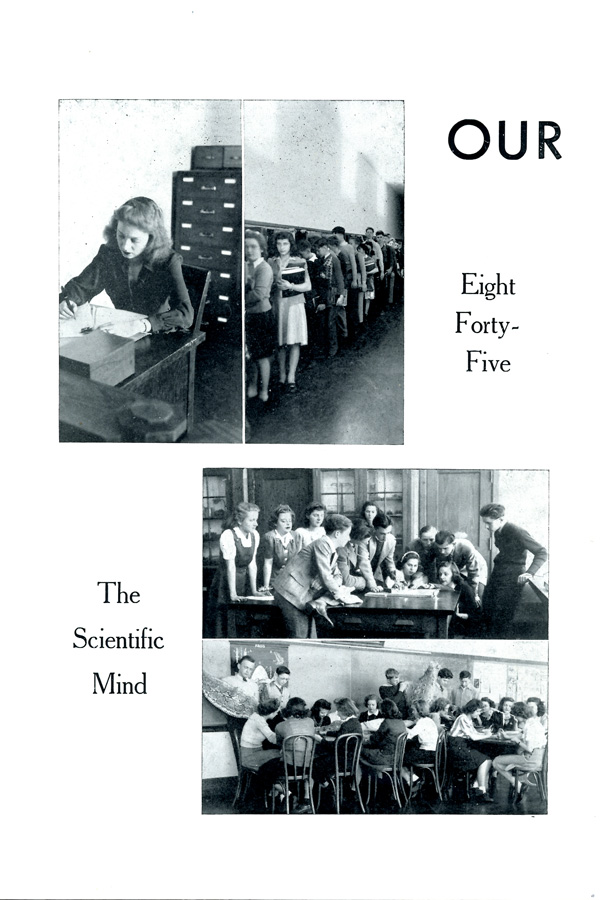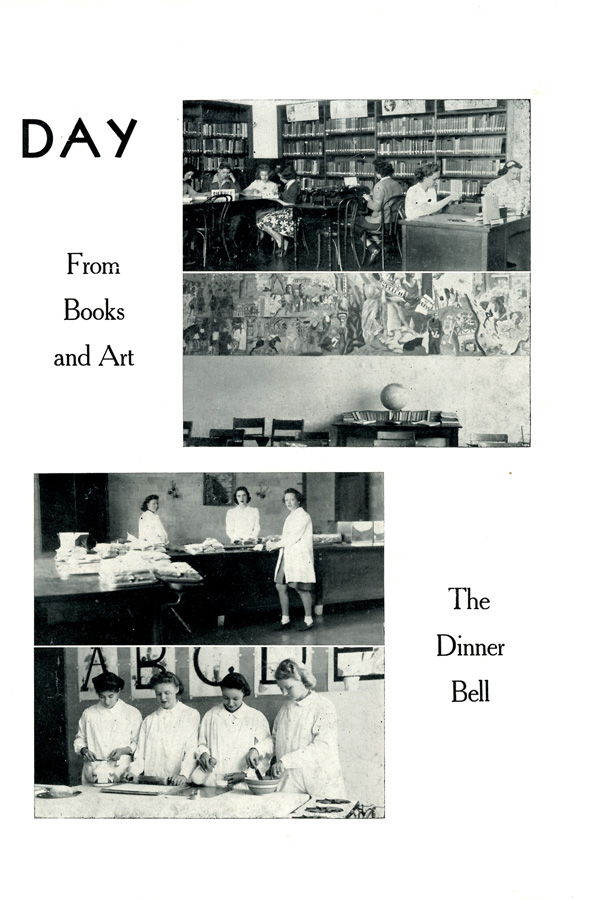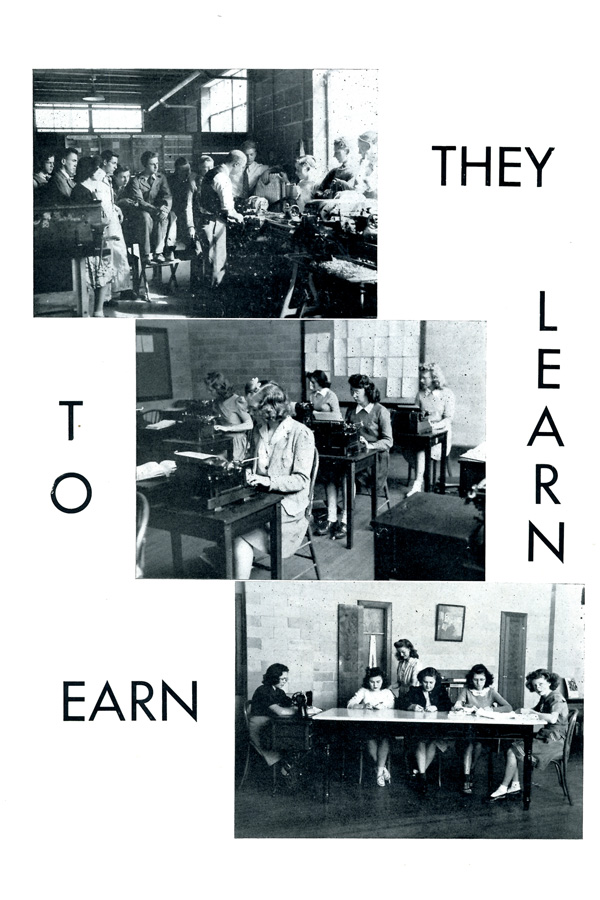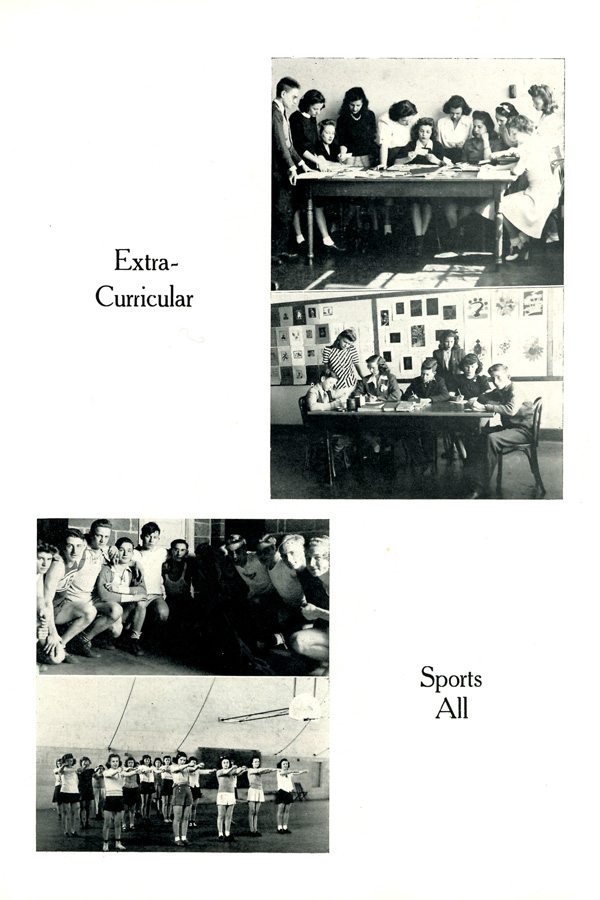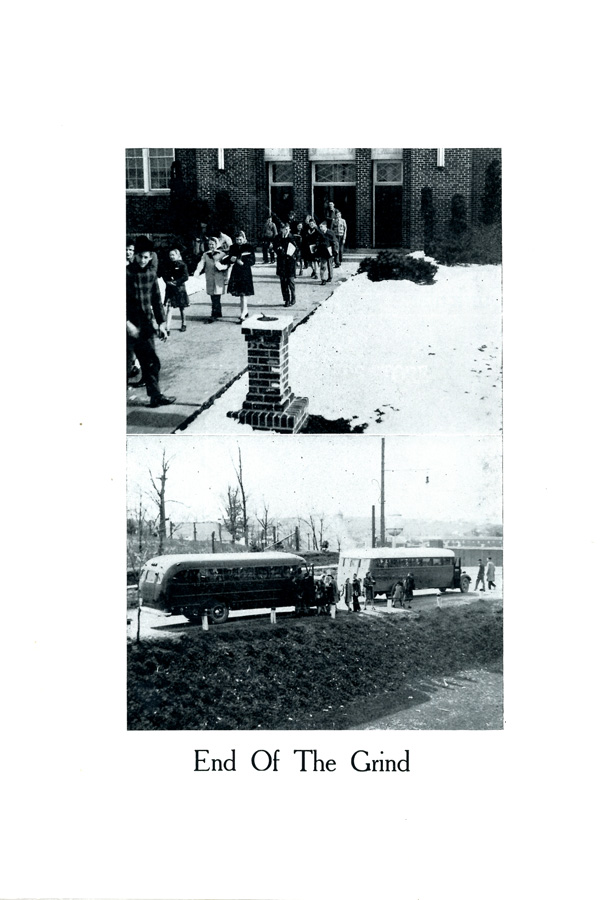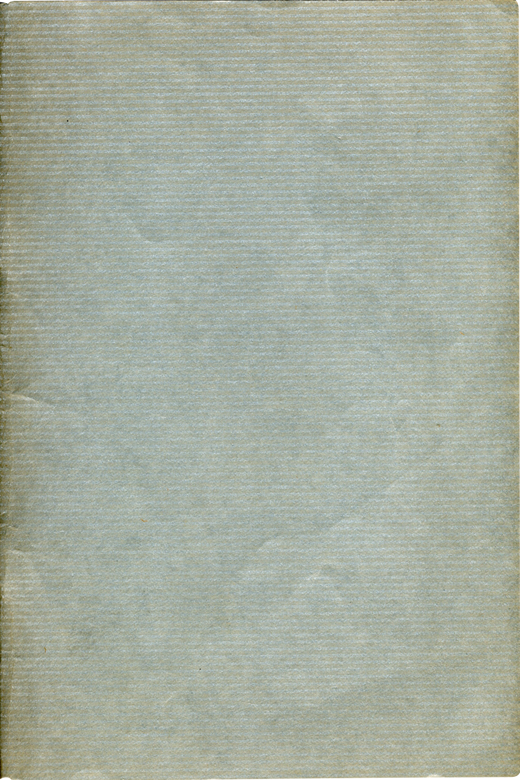 Check out yearbooks from other states
S